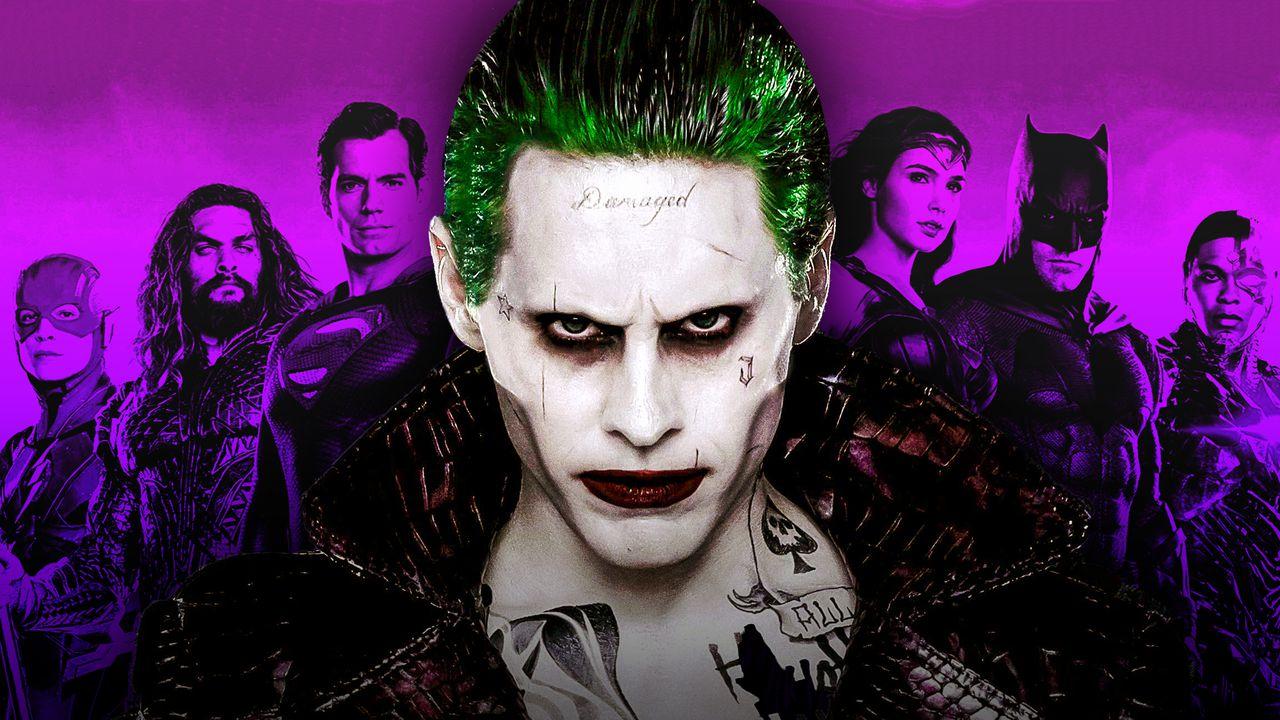 2021 is set to bring one of the highest volume of new entertainment releases of any year in recent memory, especially in the realm of comic book movies. The Marvel Cinematic Universe will make its return in two weeks as WandaVision kicks off a record-ten properties this year, and DC will join the party in March 2021 when HBO Max houses the debut of the Snyder Cut of Justice League.
While Warner Bros. enjoys its current run of successes with Wonder Woman 1984, director Zack Snyder is putting the finishing touches on his project as he brings his vision of Justice League to life. This four-hour cut will even reportedly include the returns of some past DCEU characters like Amber Heard's Mera and Jared Leto's Joker.
In a recent podcast appearance, Leto took a moment to tease the return of his Clown Prince of Crime and his potential future as the character after Zack Snyder's Justice League.
NEWS
While speaking on the Variety Awards Circuit podcast, Suicide Squad star Jared Leto was asked whether he could confirm his reported upcoming appearance as the Joker in Zack Snyder's Justice League this year. Admitting he's "heard the rumors," Leto left an official confirmation for the noted director to make himself:
"I may or may not be in this, I've heard the rumors too. But, you know, we'll have to see, we'll have to let Zack confirm or deny that one."
Leto heaped praise upon Zack Snyder as "an incredible filmmaker," and although he didn't confirm that he would return as the Joker, he teased that he "looks forward to working with [Snyder] again" and that the two have "lots up [their] sleeves":
"I may or may not have shot something with Zack, but I love him. He is just a maverick and an incredible filmmaker. We get along great, have a great chemistry, and I look forward to working with him again in the future. We have lots up our sleeves, Zack and I."
WHAT THIS MEANS
Jared Leto's inclusion as the Joker in the Snyder Cut was reported in October 2020, and even though Warner Bros. never officially confirmed the casting, Zack Snyder has laid out a couple of intriguing teases for this second round of the Joker. The Clown Prince will reportedly be a much more road-weary Joker after Suicide Squad ended with him rescuing Harley Quinn, and this return is already earning praise and celebration from some of the DCEU's biggest names.
Should the Joker play a role in the Snyder Cut, this will be the first continuation of his own story after most of his screen time in Suicide Squad was left on the editing room floor. The DCEU hasn't utilized any substantial interactions between the Caped Crusader and arguably his most iconic foe from the comics thus far, which may be rectified to some degree as Snyder brings Leto back into the fold.
The Snyder Cut of Justice League will debut on HBO Max in March 2021.