Disney's pandemic-era streaming strategy has seemingly been phased out with the Disney+ releases of Guardians of the Galaxy Vol. 3 and Ant-Man and The Wasp: Quantumania.
Guardians of the Galaxy Vol. 3 enjoyed a very prosperous theatrical release in May as fans flocked to theaters to witness the final outing of director James Gunn's take on the team.
Guardians Vol. 3 Continues to Reverse Disney+ Trend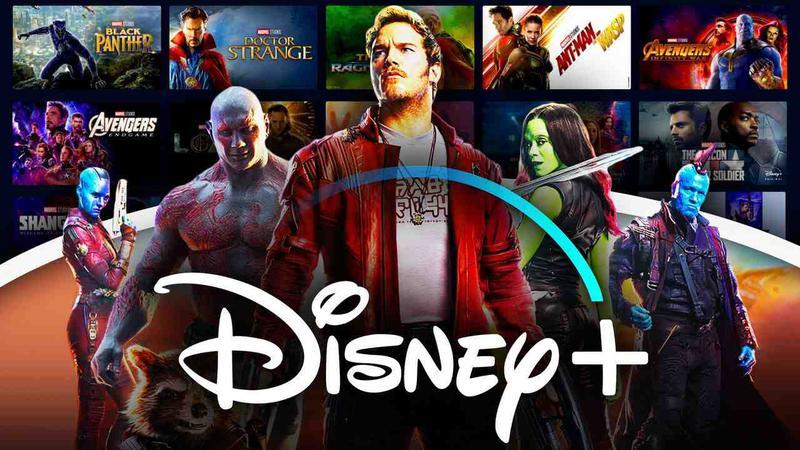 With the announcement that Guardians of the Galaxy Vol. 3 will come to Disney+ on Wednesday, August 2, the MCU movie will continue a perhaps annoying trend. 
Guardians 3 hits the streamer 89 days after its debut in theaters on May 5. This ties the film with Ant-Man and The Wasp: Quantumania for the record of the longest theatrical-to-streaming release window for a Marvel Studios movie; the Ant-Man 3 threequel also went 89 days from its theatrical release before it debuted on Disney+.
For further context, this is how other recent MCU movies fared, theatrical-to-streaming-wise:
Shang-Chi and the Legend of the Ten Rings - 70 days
Eternals - 68 days
Doctor Strange in the Multiverse of Madness - 47 days
Thor: Love and Thunder - 62 days
Black Panther: Wakanda Forever - 82 days
Ant-Man and the Wasp: Quantumania - 89 days
So, most of these films (save for Multiverse of Madness) had relatively normal pandemic-era theatrical runs that were still much shorter than the pre-pandemic standard.
The pandemic forced many major film studios, including Disney, to shift their release plans, with many of their movies receiving day-and-date arrivals on streaming services (simultaneous streaming and theatrical premieres) while other films were saddled with vastly shortened theatrical windows.
Since COVID-19 is no longer considered a public health crisis and businesses have more or less proceeded to return to their usual practices, it makes sense that Disney would choose to re-lengthen the time in which its tentpole offerings remain at the cinema.
Rival studios like Universal Pictures have also adopted similar approaches in recent months, with the company having set a streaming release date for The Super Mario Bros. Movie 120 days after its theatrical premiere and all indications that Oppenheimer will adopt a similar strategy.
As the box office continues to recover, it's likely that Disney and other studios will keep pushing its streaming releases as far out as possible.
Will This Marvel/Disney+ Trend Stick?
Considering that the typical methodology of film studios has long been to wait a full three months before putting out home video versions of movies, it should come as little surprise that Guardians of the Galaxy Vol. 3 is re-adopting this schedule.
Now, it should be noted that Vol. 3 has already been released on digital home video, having been available for purchase from online stores since July 7. So, clearly, the paradigm has shifted a tad from years past.
It seems incredibly likely that Disney and other major studios will gradually revert to the usual 90-day-ish theatrical window.
As the old saying goes, if it ain't broken, don't fix it, however frustrating it may be for fans to have to wait so long to see their favorite movies again.
With the box office continuing to recover post-pandemic, it remains to be seen whether Disney will proceed with adopting this streaming strategy with other releases like The Little Mermaid. The Disney+ drop for Pixar's Elemental will be particularly key, considering the number of box office flops that Disney has seen with recent animated movie releases.
Guardians of the Galaxy Vol. 3 comes to Disney+ on Wednesday, August 2.