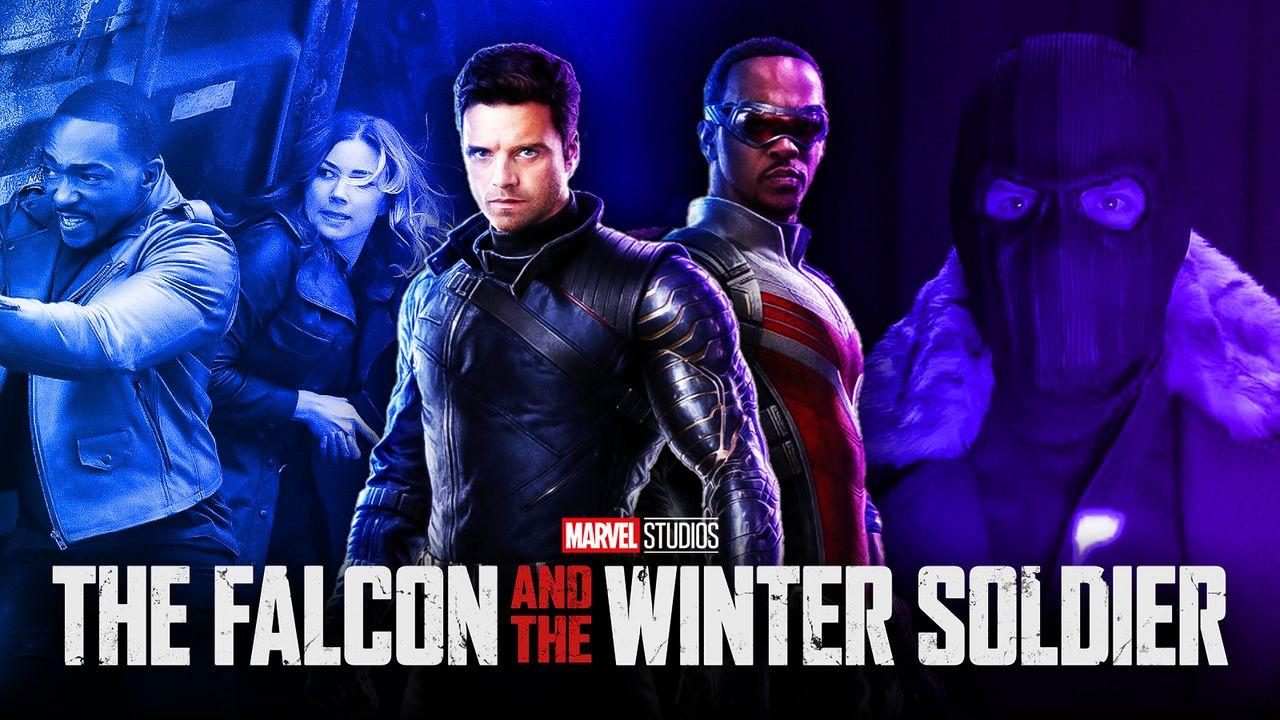 With its March 19 release fast approaching, anticipation for The Falcon and the Winter Soldier has never been higher.
The Disney+ series will finally put Sam Wilson and Bucky Barnes in the spotlight, who will be positioned as an "essential" part of the MCU. Following on from the success of Phase 4's first entry, WandaVision, The Falcon and the Winter Soldier may face a lot of pressure in living up to what has come before.
However, the star-spangled show is said to be quite different from the Scarlet Witch's solo series, delving into themes of PTSD, mental health, race, and identity in a more grounded way. There are still some similarities between the two shows, though, as there will be plenty of surprises to look forward to.
A new marketing push has teased a bit more about what the show will entail, providing fans a new look at the dynamic duo and one of the series' main antagonists...
NEW FALCON AND WINTER SOLDIER STILLS RELEASED
In a new report from Empire, three new promotional stills for The Falcon and the Winter Soldier have been released.
The first image shows Bucky Barnes and Sam Wilson isolated in a field, looking towards the camera.
A closer look at the series' titular heroes shows off the immaculate detail that goes into their suits, from the texturing of their clothing to the wear-and-tear of Falcon's glider.
In contrast, the next still shows off Daniel Brühl's Baron Zemo in front of some fiery flames. It is unclear where this takes place in the series but teases that the villain is still hellbent on destruction.
WHERE IN THE WORLD ARE SAM AND BUCKY?
Ultimately, these new images should get fans even more excited for The Falcon and the Winter Soldier's imminent release date. There are still many unknowns regarding how the series will unfold, and these photos should continue to pique collective interest.
The first image is a familiar one, depicting both Sam and Bucky in a lush field seen in previous trailers. It is unclear how the two got to this location, but Falcon not simply flying away to get help seems to suggest that the two are stuck there for the time being.
This seems similar to the Netherlands sequence from Spider-Man: Far From Home, where Peter Parker was left to fend for himself in the small town of Broek op Langedijk. This could be a similar situation, with the duo not having their fancy gadgets to punch, kick, and fly away from their problems.
Zemo seems to be back to his old tricks, wanting to end the concept of superheroes in a very Syndrome-like fashion. Who knows what destruction he will be capable of in the show, but it will be exciting to see him return to the MCU nonetheless.
The Falcon and the Winter Soldier arrives on Disney+ on March 19, 2021.