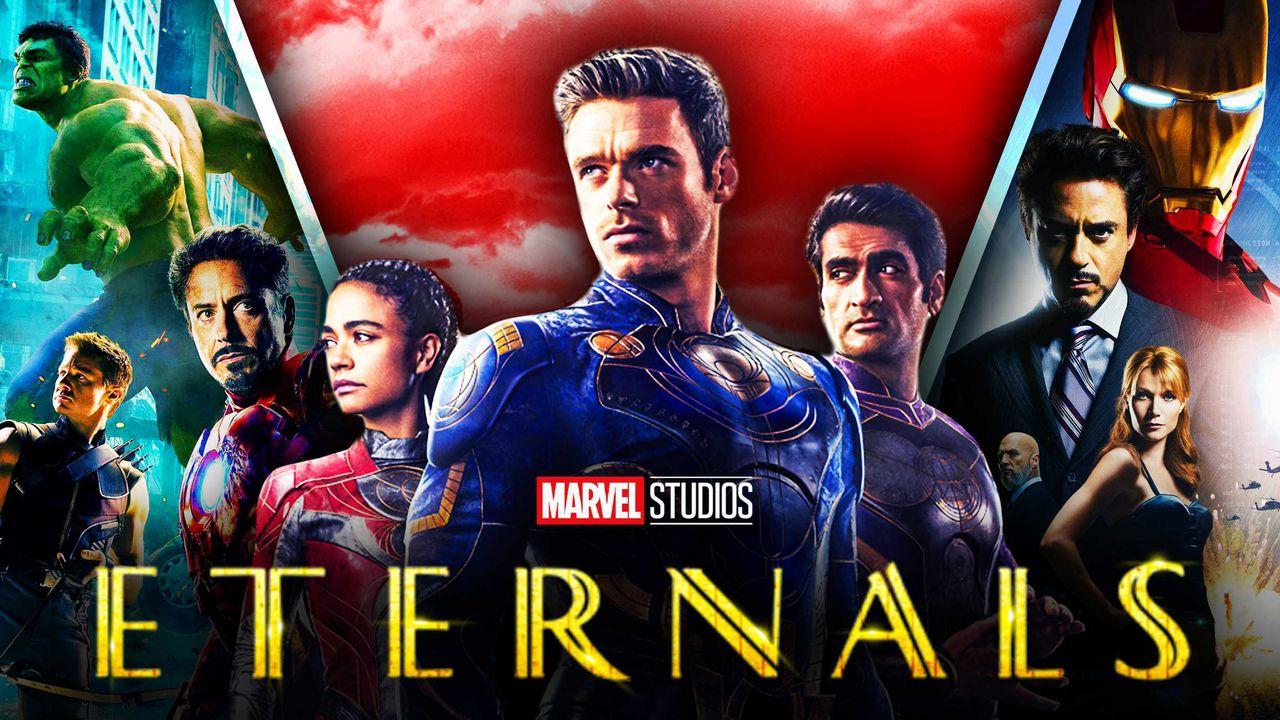 Having just recently introduced the world to ten new immortal heroes at once, many of whom played by Hollywood legends, Chloe Zhao's Eternals could be the most ambitious MCU outing yet. However, despite the praise that the big-screen blockbuster received for its diversity, Eternals was heavily panned among both critics and fans. However, that almost certainly won't stop Marvel Studios from bringing them back in future projects and learning from its mistakes.
Eternals featured a dramatic cliffhanger that saw the Celestial Arishem arrive to judge Earth, several Eternals meet their demise, and others out in space with Harry Styles' Eros. Looking to the future, a sequel seems to be near certain, but before then, some immortal heroes are likely to pop up in other MCU projects.
Recent evidence suggests that the Eternals' return may be coming sooner than expected as one actor looks to be reprising his role as soon as this summer.
Surprising Eternals Hero to Return 
According to a recent report from allkpop, Don Lee will be returning as his Eternals hero Gilgamesh in an upcoming MCU project.
The South Korean actor is reportedly scheduled to fly to the U.S. in summer 2022 to work on a new Marvel Studios venture.
As of now, it remains unclear what MCU movie or Disney+ series the deceased Eternal could return in.
Where Will the Eternals' Gilgamesh Appear Next?
With Eternals having only just been released to a fairly controversial reception, chances are a sequel remains quite some distance down the road. But since Don Lee's Gilgamesh met his demise at the hands of the Deviant Kro in his Marvel debut, where else could his super-strong Eternal appear next?
Sersi actress Gemma Chan recently teased her own upcoming return, so perhaps the whole team may be coming back for whatever project Don Lee is set to work on in the summer. 
The projects expected to film during or around this summer, as of now, are Echo, Ironheart, Armor Wars, Loki Season 2, and Blade.
Since the Eternals are immortal heroes who have lived on Earth through several millennia, perhaps Gilgamesh could pop up in a historic setting in the time-traveling Loki series. 
The Eternals post-credit scene established a strong link to Blade as the vampire-hunter appeared in a vocal capacity to warn Kit Harington's Dane Whitman before wielding the Black Knight's Ebony Blade. 
Alternatively, Lee may be returning to voice Gilgamesh for an Eternals-centric episode of What If...? following confirmation the animated series will soon tap into Phase 4 films. The Marvel Zombies animated venture will also likely be recording its vocals soon, but comparing the options, What If...? seems to be the strongest contender.
Eternals is streaming now, exclusively on Disney+.
---
Sam Hargrave is the Associate Editor at The Direct. He joined the team as a gaming writer in 2020 before later expanding into writing for all areas of The Direct and taking on further responsibilities such as editorial tasks and image creation.