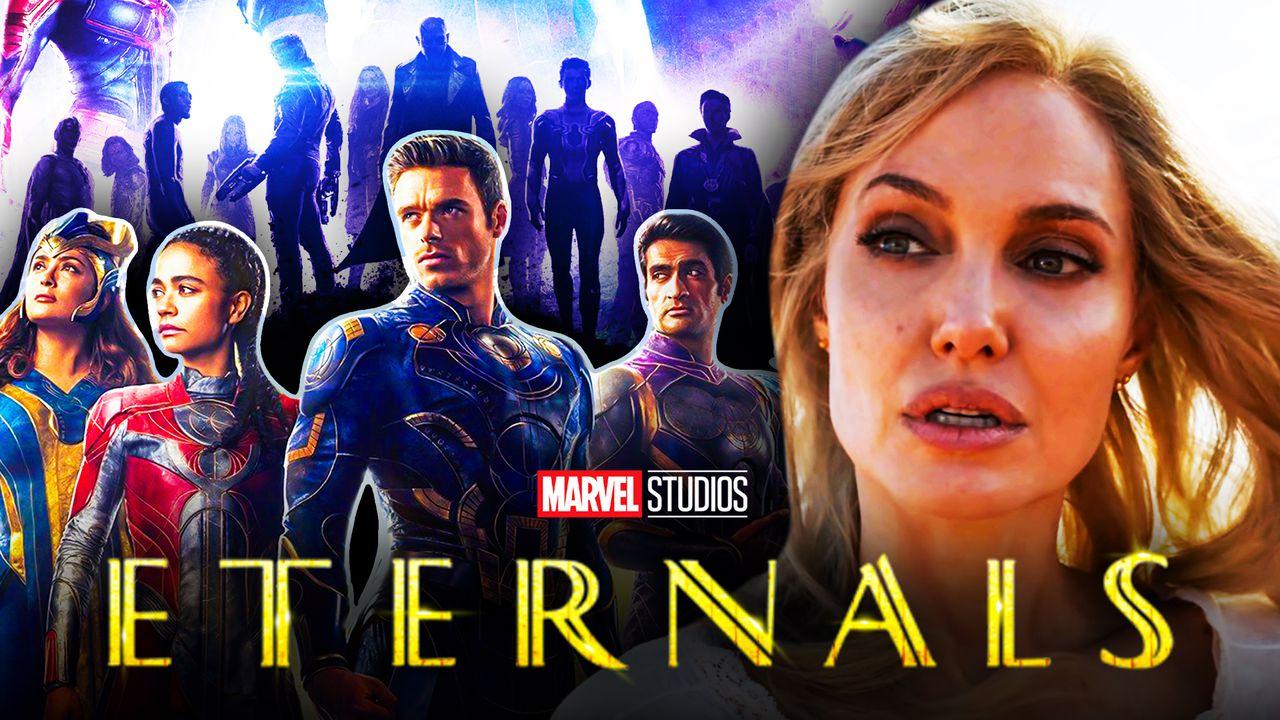 Marvel Studios' Eternals continues to make the rounds after its premiere on Disney+ as fans all over the world analyze and enjoy everything that came in the MCU's newest cosmic outing. Behind-the-scenes personalities are sharing more of the movie's deepest secrets from production as viewers get the opportunity to dive back into one of Marvel Studios' most controversial outings yet.
The big question following Eternals' run in theaters and on Disney+ is when and if Marvel Studios will decide to give the film the usual Marvel treatment of getting a sequel. In Phase 4 alone, this has happened for Simu Liu's Shang-Chi and the Legend of the Ten Rings, while Tom Holland is set to play the MCU's Spider-Man in a completely new trilogy coming in the next few years.
Eternals certainly has enough material and characters to warrant a sequel, even with three team members meeting their end and Lia McHugh's Sprite now having the chance to grow into an adult. When asked about what a potential second Eternals movie could bring to the table, McHugh took a stab at what she thinks could come at that time.
Lia McHugh on Eternals Sequel
Speaking with ComicBookMovie, Eternals star Lia McHugh explored the possibility of what could happen in Eternals 2 should the movie become a reality.
When asked where Sprite's priorities will stand in future movies, McHugh hinted that she still isn't sure if "she has powers" after having her eternal youth removed. In the end, she seems confident that Sprite would "want to help her family" in any way she could:
Interviewer: "Having gotten to know the character, what do you think will be a bigger priority for her if she were to return - trying to find her fellow Eternals, or getting to finally live that human life that she spent thousands of years obviously wanting with Ikaris?"

Lia McHugh: "I'm not sure. I'm not sure if she has powers, if she doesn't have them, so I'm not sure what she could do to help. I would think she would want to help her family. I feel like especially because I think she owes them one."
McHugh then mentioned that there aren't specific plans in place for an Eternals sequel yet. However, she's excited to "read the scripts when it happens":
Interviewer: "Yeah it's pretty interesting. I thought, obviously she is left behind when Arishem comes and he takes the other Eternals, I'm guessing again its not necessarily explained. It could be because she's human now, but obviously leaves your character in a very interesting position that again if you come back, lots to explore there too, which is exciting."

Lia McHugh: "Yes, it's very exciting. I can't wait to read the scripts when it happens. It's probably going to not be for a while, but I'm ready for it."
The actress also touched on Kit Harington's future as the Black Knight, hinting that she'd love to work with Harington again if Sprite ends up joining forces with him down the road:
Interviewer: "Yeah, I know something I've seen a lot of people say as well, because with that post-credits scene with Dane Whitman. Obviously, we hear Blade's voice again, that's somewhere maybe we could see Sprite join in Dane and his adventure with Black Knight, so lots to think of I'm guessing for you."

Lia McHugh: "I love Kit Harington, so that would be a blast."
Where Could Sprite Show Up Next?
Lia McHugh's character is in quite an interesting place after the events of Eternals thanks to Sersi using the power of the Uni-Mind to give Sprite the ability to age and live the rest of her life in mortal form. However, even though she won't live forever, it doesn't mean that the bonds she's developed with her fellow Eternals for seven millennia will go away anytime soon.
It seems almost certain that Sprite would be back for more action in an Eternals sequel and that she would help out her family in any way she can moving forward. When that happens is a mystery though with no set plans to bring the team back for that sequel, but looking at Marvel Studios' history with announcing follow-up films, that could change at any moment.
Characters like Dane Whitman and Eros from the two post-credits scenes in Eternals seem destined to continue their own journeys in other non-Eternals movies already actively in development. It would certainly come as a surprise not to see their castmates get the same treatment, but with Marvel Studios willing to develop massive numbers of projects simultaneously, Eternals 2 shouldn't be too far off.
Eternals is now available to stream on Disney+.