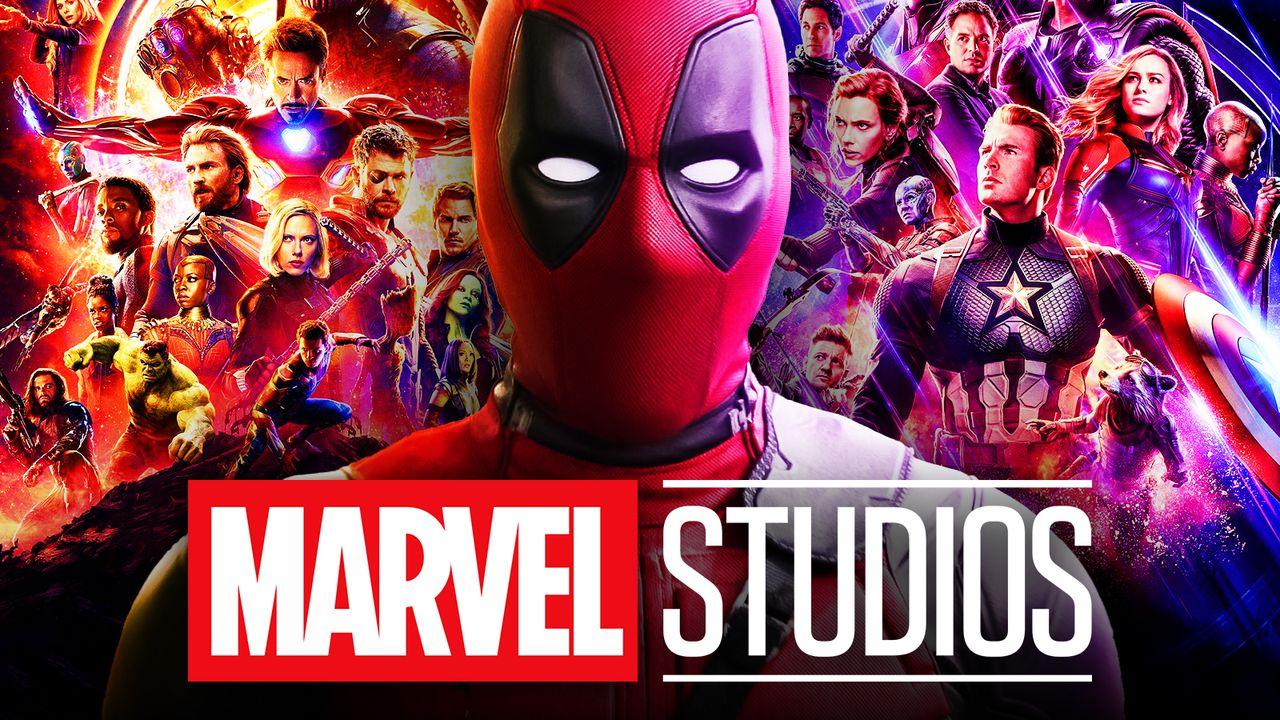 When Disney's acquisition of Fox was made official nearly three years ago, Marvel Studios came into possession of some of Marvel's most iconic characters. This included the Fantastic Four, the X-Men, and everyone's favorite merc with a mouth Deadpool. While fans eagerly await the arrival of the MCU mutants and Fantastic Four, Deadpool sits as a somewhat big question mark for the franchise. 
While these other names will likely be recast and get a brand new story, Deadpool 3 is in pre-production with the team that was behind the first two films under the Fox banner. Coming along with the film is seemingly the Wade Wilson fans already know in Ryan Reynolds. 
But since the House of Mouse purchased these rights, the question of what a Marvel Studios Deadpool movie would look like has been asked. Could Disney back a fully R-Rated Marvel adventure? Well, Deadpool creator Rob Liefeld has been outspoken in regard to Disney's purchase of the character, and he is back with more to say on the matter. 
Nervous About Deadpool at Disney
Appearing on The Big Thing Podcast, Deadpool creator Rob Liefeld admitted that he is nervous about Disney's acquisition of his beloved character and what a Marvel Studios Deadpool movie would even look like. 
Liefeld told hosts Coy Jandreau and Kristian Harloff that he, "of course," is nervous: 
"Am I nervous? YES! Of course I am. Look man, I don't know what's going on. And that answer actually set off my dog. I yelled too hard.  I scared my him. The thing is of course. Here's the deal, when I'm a comic book savant it was the minute I saw the trailers for what they were coming out with, it all got bumped on the schedule."
While Marvel Studios has been serving up films centered around the Eternals, Black Widow, and Shang-Chi, the comic scribe wishes they would "just give us what we want" in the Fantastic Four and the X-Men:
"But bottom line 2021 everything they gave you was born of the 1970s. Shang-Chi was introduced. Black Widow really took off in the 70s as a solo character after she came around in the late 60s. The Eternals completely born of the 70s. And again with the Black Widow and Taskmaster in the 80s, Red Guardian. I mean everything they showed you in Black Widow is bottom line the bronze age of comics.In 2021 we got this which is my childhood. And again there's the golden age, silver age, bronze age, modern age. And I keep going, can we just have the X-Men? Like you know what, just give us what we want. What I want is I want the Fantastic Four, I want the X-men."
The writer went on to say that MCU fans are growing up, mentioning that "the Marvel fan is 12 years past Iron Man," so it's time Disney invests in " a mature branch" of the franchise:
"My son with at his 16th birthday party with his entire varsity basketball team we took them. We asked what do you want? And he said I want opening night Civil War IMAX. Boom! That picture is in on his bulletin board in his room.I look at it all the time and I can't believe all these, you know, when I was a kid the jocks didn't like comic books. But the entire varsity basketball team we took them to see Civil War. They are growing out of that. The Marvel fan is 12 years past Iron Man or older. And I'm with Coy, get a mature branch."
As for whether he thinks that investment in mature content will actually happen, Liefeld questioned asking that fans "wake him up in two years and show him that it worked:"
"Do I trust that Disney's going to make an R-rated movie? Can you wake me up in two years and show me that it worked?"
The Marvel figurehead offered advice, saying that would be best if Disney "just [got] out of Ryan Reynolds' way" and let him make the movie he wants to make: 
"The thing about Disney and Deadpool, look, my thing is, just get out of Ryan Reynolds' way. His imprimatur is so felt on both films, he lives those films, he's at those fan screenings, he's in the editing room, he's giving copious notes."
Basically, all would be fine if the House of Mouse went to Reynolds and said "You're on lock over here on Deadpool. Just go, do that:"
"I'd just be happy to know that [Disney & Marvel Studios] would be like, 'Look, we're busy trying to get people to pay attention to the Eternals. You're on lock over here on Deadpool. Just go, do that! Blank check, Deadpool.'"
Will Deadpool Work at Disney?
Well, that's the million-dollar question, isn't it?
While Deadpool has worked now for two films doing his own unique thing within the superhero genre, those two movies did not come from the same company that likes to promote this family-friendly/fun for all ages sort of image. The math is a little different now that this hard R-rated comedy is coming from the same studio that has brought the world the likes of The Lion King, Beauty and the Beast, and Dumbo. 
But Liefeld may be right here. Disney is going to have to come to a decision about what they are going to do about this character under the Marvel Studios banner. It would make sense for them to venture down this more mature vertical with some properties, having Deadpool and maybe a few other heroes operate in a separate R-rated track that runs parallel with the other MCU properties. 
This doesn't mean that the likes of Deadpool could never cross over into the more family-friendly affairs of the MCU-proper, but it would likely mean that the merc with a mouth would have to be toned down slightly for those audiences. And Marvel could have some fun with that. In a character that is literally a walking and talking fourth-wall break, these brief jaunts into PG-13 could offer ample excuse to poke fun at exactly that fact. 
Really, there is a way for Disney to have the best of both worlds here, but to start, many would agree with Rob Liefeld's comments above. The studio should not interfere with the good thing that the Deadpool film franchise has going right now. Just print the check and ask questions later.