While Marvel Studios continues production for the MCU's upcoming reboot, Daredevil: Born Again, the stars of Netflix's Daredevil assembled once again.
Born Again - which is now filming in New York City - is set to bring back Charlie Cox as Matt Murdock and Vincent D'Onofrio as the villainous Kingpin for the MCU, although it looks more and more unlikely that any other stars from the original Netflix series will join them.
Sandrine Holt already replaced Ayulet Zayer as Vanessa Fisk, and there are no signs right now that Deborah Ann Woll or Elden Henson will get to return to their roles as Karen Page and Foggy Nelson, respectively.
And with Woll herself having expressed hope to come back if the show were revived, it's clear that the cast remains close more than five years after their run on Netflix ended.
Netflix's Daredevil Casts Reunites
Actor Geoffrey Cantor shared images of the Daredevil cast reunited at the ICCCon in Nashville, Tennessee over Memorial Weekend, bringing the band together for a sci-fi convention appearance.
Cantor joined Vincent D'Onofrio (Kingpin) Royce Johnson (Brett Mahoney), Deborah Ann Woll (Karen Page), and Charlie Cox (Daredevil) for a live panel hosted by ComicBook.com's Brandon Davis featuring Cox and D'Onofrio.
This all happened while Marvel Studios continues production on its upcoming Daredevil: Born Again reboot in New York City, with Cox and D'Onofrio both reprising their roles as Daredevil and Kingpin.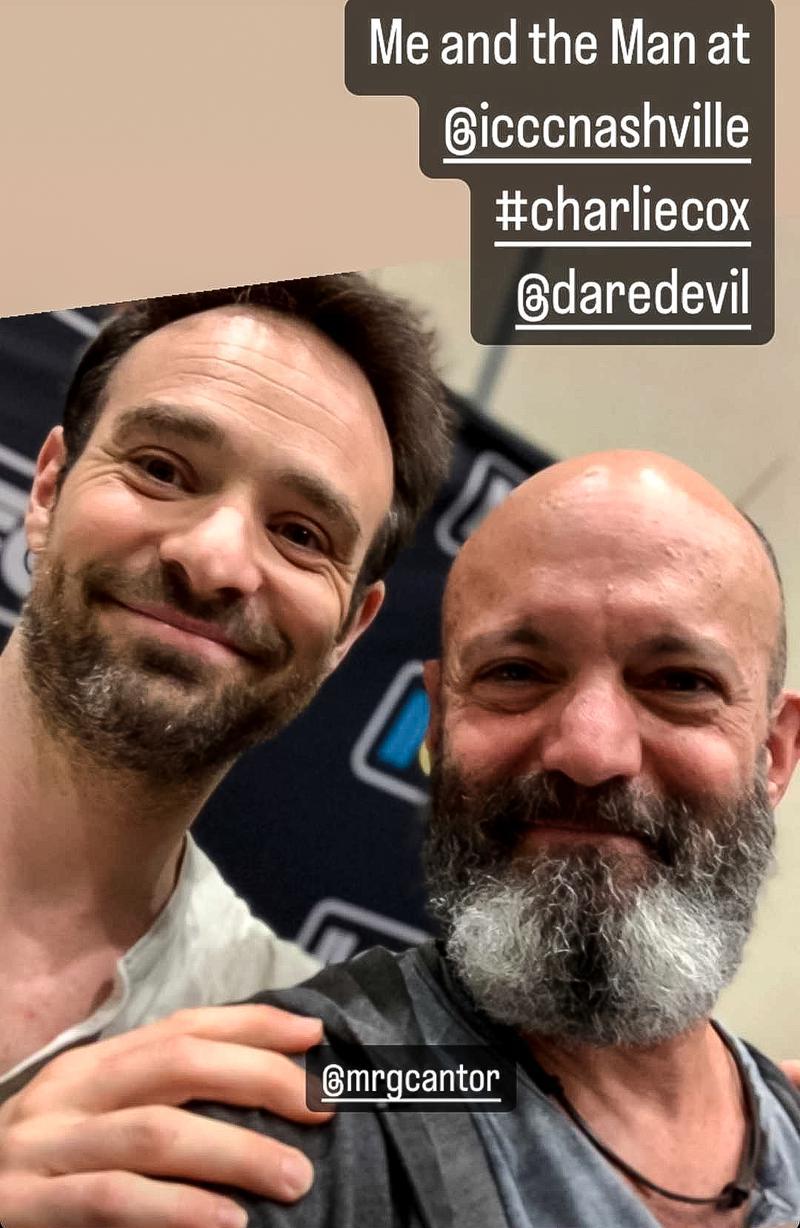 Will Netflix Stars Reassemble for Daredevil: Born Again?
Marvel Studios hasn't been shy in announcing new cast members for Daredevil: Born Again, but it's still sad to many fans to see so many actors from the Netflix shows absent from the MCU reboot.
Many already shared their immense disappointment after not seeing Woll or Hensen on the call sheet, leading to question about whether they would eventually join the series or not.
This all comes amidst countless conversations about the canon status of the original series, with many still holding out hope that appearances by some other original cast members will clear up confusion on that front.
But at the very least, this convention provided a wonderful reunion opportunity where the cast got to reflect on multiple exciting years of work, all for fans to enjoy at the same time.
Daredevil: Born Again is currently filming in New York City, and it's currently scheduled to debut on Disney+ in Spring 2024.