Amid anticipation for a Marvel comeback, Chris Evans shared his honest thoughts about returning as Steve Rogers aka Captain America in the Marvel Cinematic Universe (MCU). 
Evans has been pretty honest about returning to Marvel. The actor previously shared that "it would be upsetting" if a new chapter for Steve Rogers happened if it didn't land the right way.
Moreover, Evans admitted that an MCU comeback "doesn't quite feel right" now due to his fear of messing it up while also pointing out in a separate interview that he already had a good run with the character. 
Will Chris Evans Return as Captain America?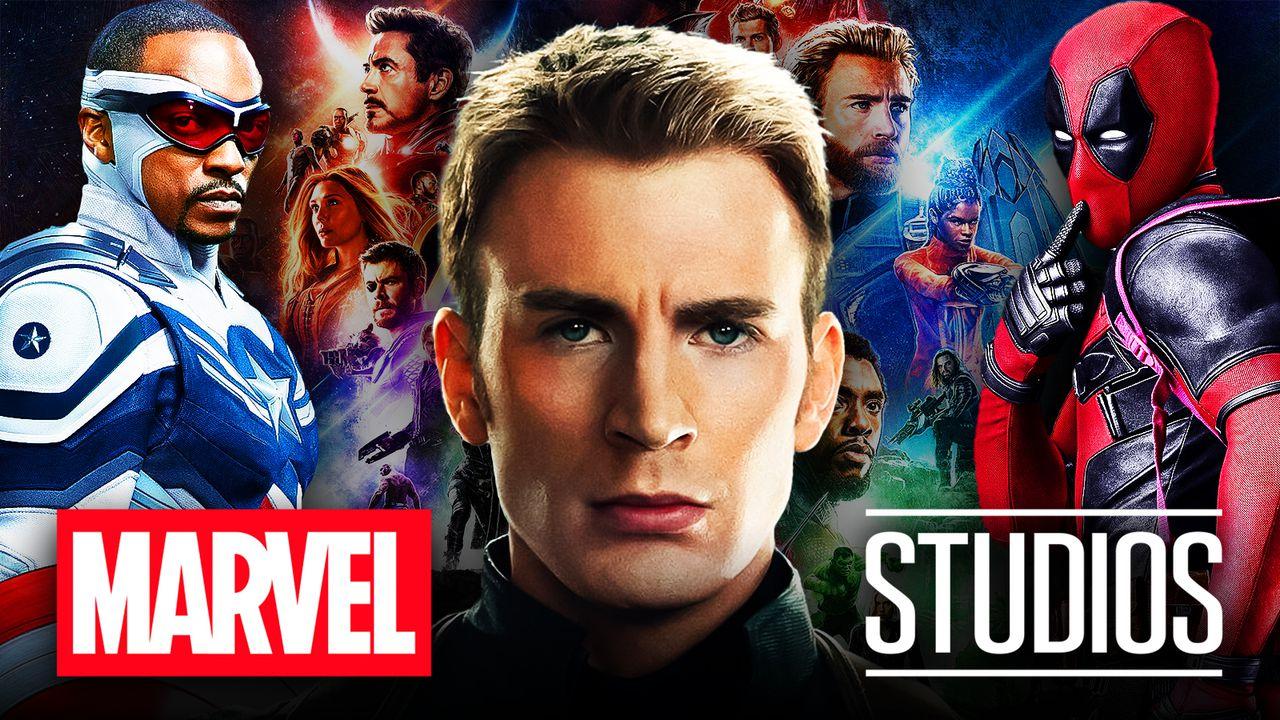 Speaking as a guest on Good Morning America (GMA) to promote his upcoming movie Ghosted on Apple TV+, Chris Evans talked about bringing in old Marvel friends for fun cameos and the possibility of seeing him pick up the shield again to become Captain America. 
When asked if there are Marvel cameos in Ghosted, the MCU veteran confirmed that there are "some" surprise appearances, with him offering high praise to these actors for rising to the challenge to be there for him in the film: 
Chris Evans: "There are some cameos [in 'Ghosted']. That's right. Can we give that away? I guess. Yeah, we had some old Marvel buddies back and I hate asking people for cameos. It's the worst."

GMA: "Some people liked doing it."

Evans: "Yeah, if it fits in their schedule, I suppose. But these guys, they rose to the challenge and they were there for me. It was great."
Some wondered when Evans will return as Steve Rogers in the MCU, which is a question that GMA also asked during the interview. 
Evans first said that he is "very precious" to the character, noting that he's "protective" of it:
"Oh man, you know, as much as I would love to. That was such a special time in my life. I'm very precious with the character, That's the problem. I'm so protective of it."
The Steve Rogers actor then expressed hesitation to return to the MCU, saying that "it feels a little soon" and "there are other stories to tell:"
"To come back, it would have to be for the right reasons, right timing. It feels a little too soon. Anthony Mackie is Captain America right now. There are other stories to tell. For now, we ended on such a good note. I would be too worried about tarnishing..."
Interestingly, Evans revealed in a past interview with Josh Horowitz that he would "love" to come back as Johnny Storm, saying that it is an "easier sell" to him than returning as Steve Rogers: 
Horowitz: "Well, they are, but as you well know, in the Multiverse, all bets [are off]… you can have six different Johnny Storms."


Evans: "Yeah, I guess that's true. I mean, I guess all bets are off. Yeah. Look, I would love it. I would love it. That would actually be an easier sell to me than coming back as Cap. You know what I mean? Cap is so precious to me. And you know, I almost don't wanna disrupt what a beautiful experience that was. But Johnny Storm, I feel like he didn't really get his day. That was before Marvel really found its footing. So I loved that role and, you know, who knows."
Will Chris Evans Return as Captain America in Avengers 5 or 6?
Chris Evans' recent and past comments about returning as Captain America have had a consistent theme: it's all about timing. 
While the actor has been clearly hesitant to return due to him being very protective of Steve Rogers' legacy in the MCU, Evans seems to be pretty clear that he hasn't ruled out any form of comeback. 
It's possible that Evans is aware that a Marvel return will happen down the line, considering a past report mentioned that the actor is "expected" to reprise his iconic Steve Rogers role "in at least one Marvel property with the door open for a second film" in the future.
If Evans will indeed return as Captain America, it's reasonable to assume that it will happen in a significant movie and not as a throwaway cameo. The next two Avengers movies could be at the top of the list of fan theories when it comes to potentially seeing Evans' Star-Spangled Avenger again. 
Given that Evans fully respects the legacy of his MCU character, then his return to any future Marvel project would be very much earned and it would not feel out of place with what the Multiverse Saga is trying to achieve.
Fans can catch Chris Evans' last MCU appearance in Avengers Endgame, which is streaming on Disney+.