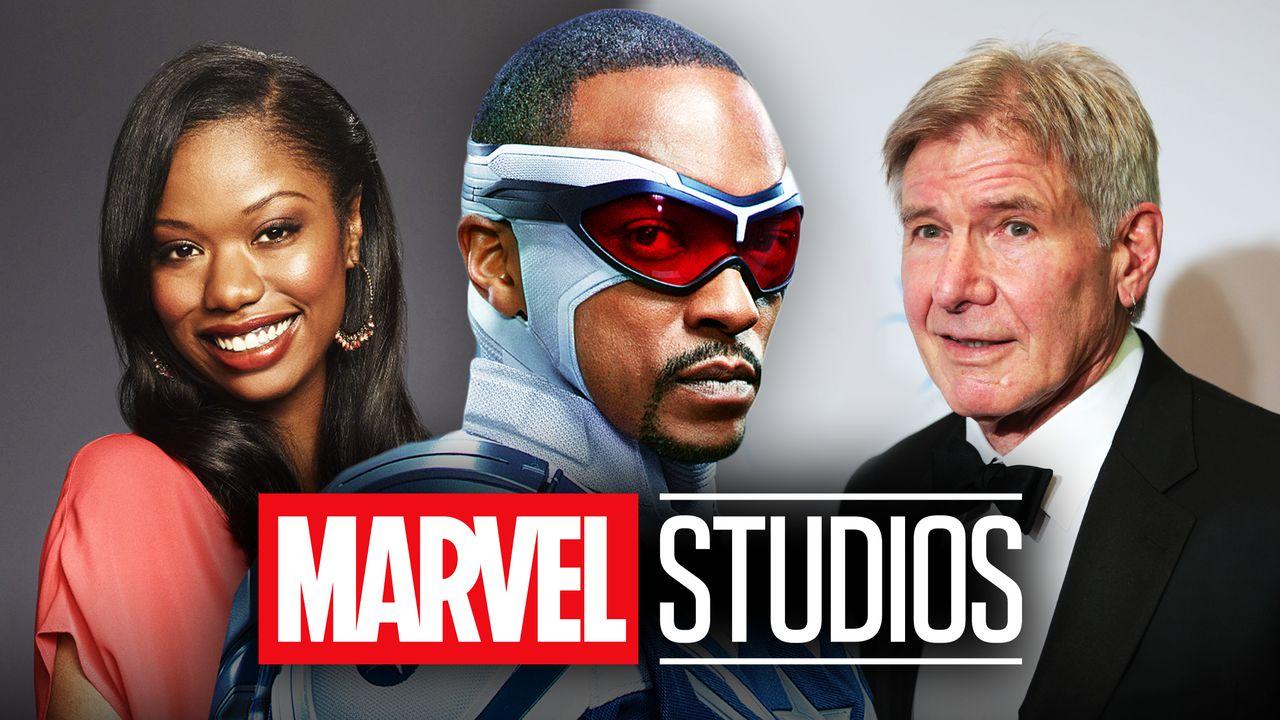 Captain America: New World Order has cast its newest star whose mystery role will be a major player in the MCU sequel.
Sam Wilson's first MCU solo movie is currently preparing to begin shooting in just two months' time at the end of March. Anthony Mackie will be heading up a star-studded cast in the big-screen follow-up to Disney+'s The Falcon and the Winter Soldier which includes both familiar faces and MCU newcomers.
Among the top additions to Captain America 4's line-up comes Harrison Ford's Thunderbolt Ross - who replaces William Hurt after his passing last year. Much of The Falcon and the Winter Soldier cast will be tagging along for the ride too, although there is currently no word on Sebastian Stan's Bucky Barnes.
In a surprising twist, Shira Haas has also joined the cast as Israeli superhero Sabra, marking the only new character addition so far. But as filming preparations continue, another MCU newcomer has been announced for a major role in New World Order.
Captain America 4 Adds Major Cast Member
According to Deadline, newcomer actress Xosha Roquemore has joined the cast of Captain America: New World Order in a major role. Roquemore's role is being kept under wraps as Captain America 4 continues to be shrouded in mystery ahead of the late March beginning of production.
The rising star joins a star-studded cast that already includes Anthony Mackie's Captain America, Harrison Ford's Thunderbolt Ross, Carl Lumbly's Isaiah Bradley, Shira Haas' Sabra, Tim Blake Nelson's Leader, and Danny Ramirez's Joaquin Torres.
Who Will Xosha Roquemore Play In Captain America 4?
Determining who Xosha Roquemore will play in Captain America: New World Order will be near impossible for now. After all, fans currently know almost nothing about this movie and what it's all about.
As the title of New World Order seems to imply a global plot, particularly with Shira Haas' Israeli hero already in play, perhaps Roquemore will end up playing another international hero. 
A Marvel Studios producer confirmed Sam Wilson will "bring his own team to play" in this movie, so it stands to reason there may be more heroic additions to come beyond the existing characters.
Then again, she could also be playing a non-superhero character in this unspecified role, such as either a relative a new love interest of Sam Wilson - who has yet to have much romantic luck in the MCU so far. But with this being Wilson's first solo movie after a long run as a supporting star, this could finally be his chance to find more depth to his role outside of being one of the MCU's leading heroes.
Captain America: New World Order hits theaters on May 3, 2024.