Blue Beetle is still currently in the midst of its theatrical run, but its digital release date was recently listed.
After Shazam! Fury of the Gods underperformed at the worldwide box office and The Flash became the biggest box office flop in DC history, Blue Beetle continued the trend by only opening to $43.4 million globally.
The film hasn't been the financial success that Warner Bros. hoped it would, and now, it seems as though James Gunn and Peter Safran's new DCU may be just what the brand needs to get back on track.
Recent DC titles also have one other aspect in common - they all have been made available for digital purchase not long after their theatrical premieres. Blue Beetle could also be added to that list.
When Will Blue Beetle Be Available Online?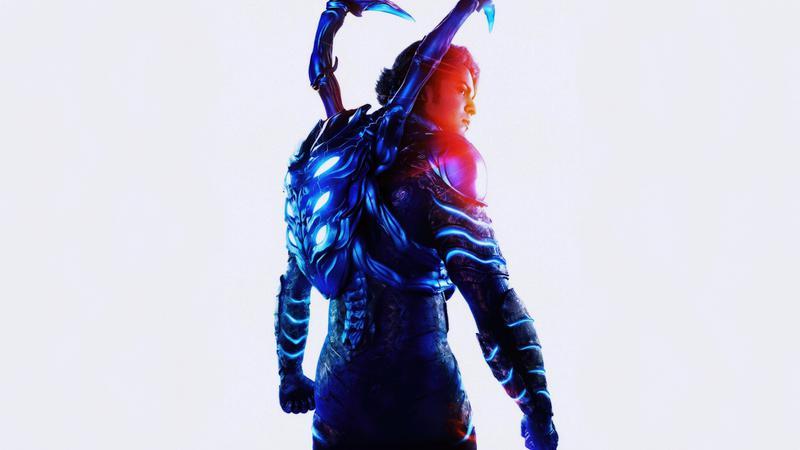 YouTube Movies recently listed DC's Blue Beetle as available for pre-order, including a specific release date of Tuesday, September 26.
This means that the film will be available for fans to purchase on the platform and watch at home starting on September 26, just 39 days after it was officially released in theaters worldwide on August 18.
Another report stated that Blue Beetle would be available for purchase digitally and on VOD platforms on Tuesday, September 19, so it seems as though its official release date may have been pushed back a week.
In comparison to other DC titles that have been released this year, Blue Beetle will actually have a longer time exclusively in theaters.
Shazam! Fury of the Gods was made available for digital purchase just 21 days after its theatrical debut, and The Flash hit VOD platforms 32 days after it had premiered on the big screen.
When Will Blue Beetle Be Added to Max?
The big question remaining regarding Blue Beetle is when it will be added to Max's streaming library.
All DC titles are eventually made available to stream for subscribers of the streaming service, but the actual number of days between a movie's theatrical release and its streaming premiere can be hard to predict.
However, according to recent trends with DC titles, Blue Beetle can be expected to hit Max sometime around 70 days after its initial release in theaters.
Black Adam came to streaming just 56 days after it came out on the big screen, but Shazam! Fury of the Gods wasn't added until 67 days after its theatrical premiere.
The Flash took even longer to come to Max at 70 days, which is the current record for the longest time.
Based on recent titles, and the fact that each subsequent movie has taken longer than the previous to be added to Max, a realistic prediction on when Blue Beetle will be available to stream is somewhere around the end of October or even early November.
Friday, November 3 would be 77 days after Blue Beetle was officially released in theaters.
If Warner Bros. and Max would like for fans to have plenty of time to purchase it digitally, then waiting until November 3 would likely be the best move. That would also continue the ongoing DC trend of each release having a longer gap between its theatrical and streaming premieres.
However, if it seems as though the digital purchases are slowing down, then Blue Beetle could even get added to the Max library on October 27, which will be 70 days after it came out on the big screen (and the same amount of days as The Flash).
However, due to October 27 being just a few days before Halloween, Warner Bros. and the streaming service could elect to wait until November 3.
If it were to come out right before the holiday, its first-week streaming numbers would definitely be lower as many subscribers would likely be getting in the remaining horror flicks they want to watch before Halloween passes by.
If Blue Beetle doesn't come out until November 3, however, it will have a much better chance of getting the most viewers possible in that first week.
Blue Beetle is currently playing in theaters worldwide and will be available for digital purchase on Tuesday, September 26.