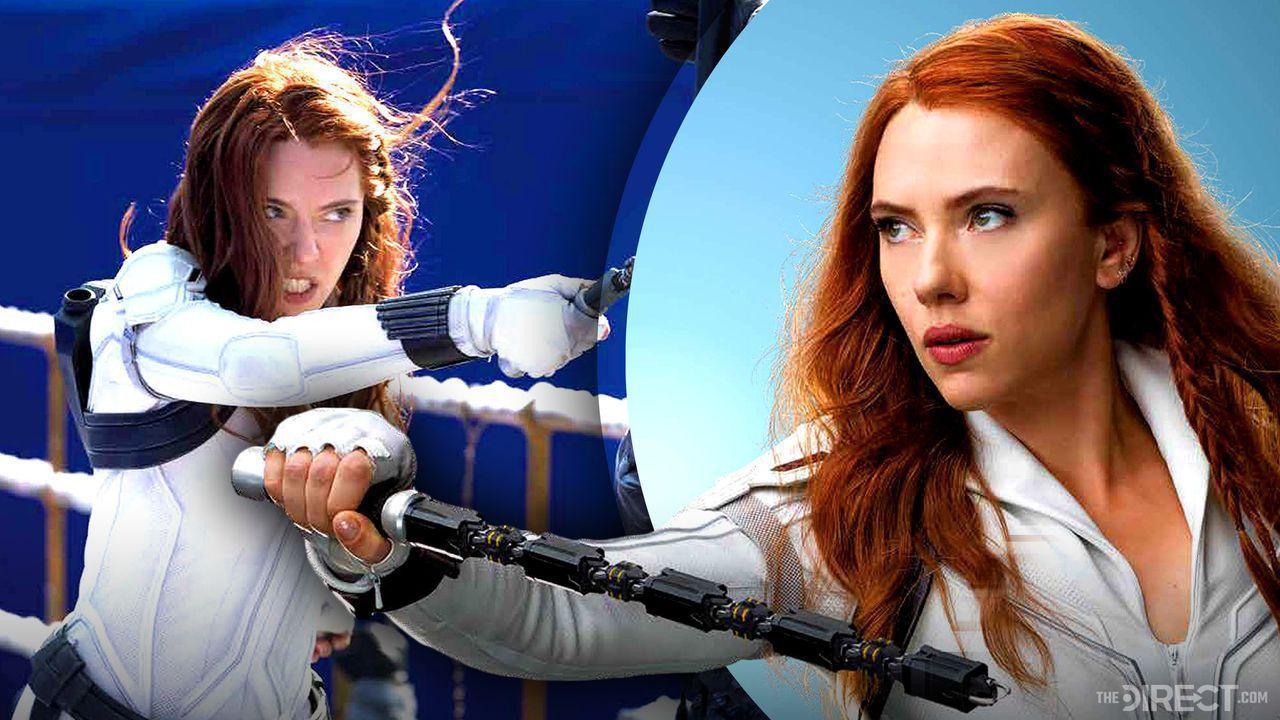 Slowly but surely, the film industry is working its way back into the world once again. Major film productions are beginning to reconvene and complete any work needed for multiple major blockbusters, while already completed films are jump-starting their promotional campaigns before upcoming theatrical releases.
For the Marvel Cinematic Universe, this means a new breath of life is coming for the first movie in Phase 4: Black Widow . With the worldwide shutdown coming so soon before the film's original May 1, 2020 release date, multiple merchandising and collectible items have already been available for purchase worldwide. That catalog has just been enhanced by a new item that gives a deeper behind-the-scenes look into the newest MCU blockbuster.
NEWS
A new listing on Amazon reveals a brand new look into the MCU's debut film of Phase 4: the Black Widow Official Movie Special Book . This detailed book, available for $19.99 USD, contains interviews with the biggest names of the cast and crew that made this film possible, including director Cate Shortland and leading star/executive producer Scarlett Johansson. The listing on Amazon also includes four detailed pictures from the book, which can be seen below:
A detailed look at Scarlett Johansson in her White Widow outfit, article included.
Multiple shots of Taskmaster including promotional images, a behind-the-scenes shot of the mask and hood, and screenshots from the film's second trailer released January 2020. A caption also confirms that Taskmaster "utilizes photographic reflexes" in his fight(s) against Natasha Romanoff.
A behind-the-scenes look at Scarlett Johansson filming a scene as Black Widow.
A promotional shot of Florence Pugh's Yelena Belova, article included.
Scarlett Johansson was asked in her interview about how she and the team at Marvel decided on the tone of the film, and she gave this quote about her first solo adventure as Natasha Romanoff:
"There wasn't one specific comic or storyline that we really wanted to adapt. Black Widow as a character has thousands of different storylines over the years, so, it wasn't obvious what we were going to do. It had to feel like it was a continuation of something that we'd already started, and that we were scratching away at."
Florence Pugh also gave some insight into the movie, going into detail about her character, Yelena Belova, with this quote:
"When she meets Scarlett's character, Natasha, Yelena is kind of rediscovering who she is after being in the Red Room for so long. So together they realize that they're both suffering in very similar ways. There is a lovely and unique friendship between the two of them because they are ultimately long-lost sisters."
WHAT THIS MEANS
Marvel Studios continues to excel in the art of merchandising and teasing their movies with this official book, especially considering the four images listed on Amazon should be just the tip of the iceberg. Along with other available purchases such as wearable merchandise from the film, this hardcover book is a perfect collector's item for diehard MCU fans that want to learn as much as possible about what goes into making an MCU film.
Johansson's quotes revealing that there wasn't a particular storyline from the comics for the film to follow is very enlightening, and it seems to indicate that Natasha's first solo film will mostly be based on what has happened in her on-screen adventures thus far. The main plot of the film is confirmed to take place between the events of Captain America: Civil War and Avengers: Infinity War , and there have been enough teases laid out in her previous MCU appearances to flesh out an exciting story for the heroine while she hides out from the United Nations after the airport battle in Germany.
Pugh's role in the film has grown exponentially over the past couple of weeks, especially with the confirmation that Natasha will pass on the mantle of Black Widow unto Yelena Belova by the end of the film. It seems that a large portion of the plot will be dedicated to Natasha and Yelena meeting again for the first time in a while before they rediscover their bonds with each other. Pugh's reveal of the two characters having an almost sisterly relationship should not only give great insight into Natasha's pre-Avengers life but should also flesh out Yelena as a fully-fledged character in her own right throughout the course of the plot.
Black Widow is looking to ramp up its promotional tour in the coming weeks with the film just about completed; two new trailers are also said to be on the way. The MCU's twenty-fourth full-length film is set to release in theaters on November 6, 2020.
---