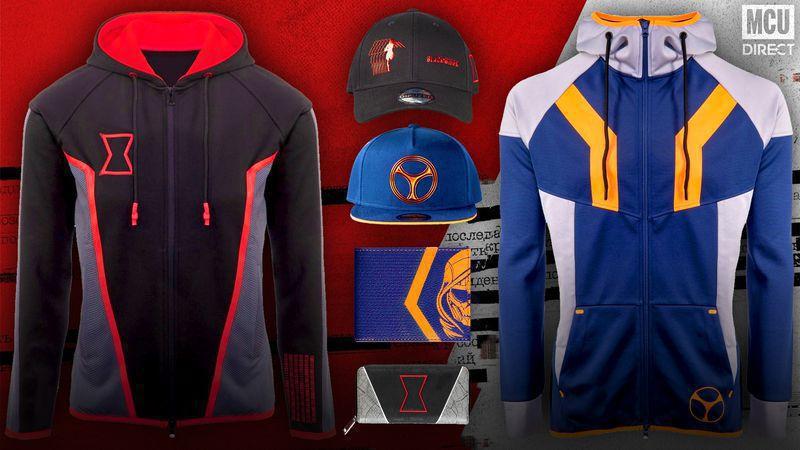 With the entire world feeling like it's currently on hiatus due to the Coronavirus, the film industry in particular is taking a hit, including the expansive Marvel Cinematic Universe. Marvel Studios is known for having its grand master plan laid out years in advance, and with movie releases being delayed throughout all of Hollywood, the highly-anticipated Phase 4 of the MCU is in the exact same boat as its official start is delayed indefinitely. Black Widow, originally scheduled to release on May 1, will undoubtedly end up as one of the biggest casualties from the Coronavirus disaster. One aspect of the film that has not slowed down is the merchandising, and a new report has just released revealing details on products from the newest MCU blockbuster.
NEWS
Photos and details have been released exploring multiple products from Merchoid for Marvel Studios' Black Widow. The main attraction are two new hoodies promoting the movie's hero and main villain, Black Widow and the Taskmaster. 
The first hoodie featuring the film's title and hero's classic emblem looks like a very cool accessory for fans of the movie. It has a black base with red highlights on the inside of the hood and the sleeve lining, the Black Widow logo on the top left shoulder, and textured panels on the arms complete with binary code on the left wrist. The most eye-popping part of the hoodie is the movie's title card in bold red letters running down the spine. 
The second hoodie is the first official merchandise for Taskmaster, based off of his blue and orange armor from the film. It has a large design going down the back, a silver hood similar to the costume in the movie, lining around the hoodie with all three featured colors, and an orange emblem for the villain on the right front pocket. Both hoodies are available for $61.99 USD in sizes S to XXL and are slated for shipping next month.
The website also offers looks at a few other products along with the hoodies: baseball caps for both characters, a Taskmaster wallet, and a Black Widow-inspired backpack, purse, and mug. Prices on these products range from $15.99 to $58.99 USD.
These products should at least keep the excitement steady for the film's eventual release, and all of them look to be made with very high quality. Comic conventions and Marvel movie premieres are filled with fans that love this kind of official film merchandise, and it is currently the only part of the Black Widow release schedule staying the course.