The MCU's next Disney+ show is bringing back the young T'Chaka actor from 2018's Black Panther.
Marvel introduced Atandwa Kani in the film's opening scene as a young version of Wakanda's King T'Chaka, with the older version being played by Atandwa's father, John Kani, in both Black Panther and 2016's Captain America: Civil War.
The late Chadwick Boseman's T'Challa from those films wound up being one of the MCU's biggest stars before his untimely passing in 2020, with Boseman's final performance coming as Star-Lord T'Challa in the animated What If...? show.
That series is now embarking on its second season with some of the MCU's biggest stars like Hayley Atwell (Captain Carter), Elizabeth Olsen (Scarlet Witch), and Taika Waititi (Korg) all returning this year.
Young T'Chaka Actor Returns for Next Marvel Show
Black Panther star Atandwa Kani, via his X account, shared that he will return to the MCU to voice King T'Chaka in Season 2 of Marvel Studios' What If...?.
Sharing Season 2's trailer in his post, Kani celebrated hearing his own voice as T'Chaka, who was only seen in one uncredited appearance during Episode 2 of Season 1, which saw T'Challa become a new version of Star-Lord.
"Oh snap!! That's me!! That's my voice!! KING T'CHAKA!!!"
The first trailer for Season 2, which also highlighted Scarlet Witch and Thanos, showed T'Chaka working with a 1980s version of the Avengers as they chased after a super-powered version of Peter Quill.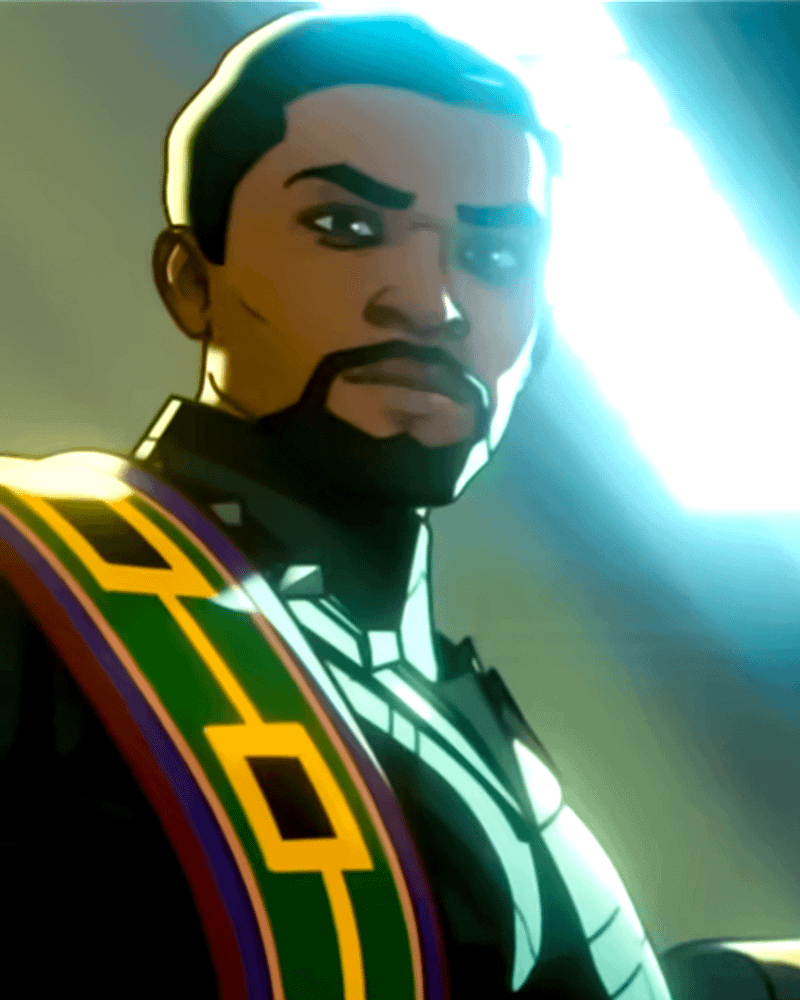 What's Black Panther's Role in What If...? Season 2?
With so little footage of the Black Panther shown in the first trailer for What If...? Season 2, it's difficult to predict exactly what kind of adventures he'll be involved with this time around.
At the very least, he'll be seen alongside Mar-Vell, Hank Pym's Ant-Man, and potentially Goliath, who were all fighting alongside each other in the Season 2 trailer against a young Peter Quill.
That group also seemed to be led by Howard Stark and the older version of Peggy Carter seen in 2015's Ant-Man, indicating a universe in which T'Chaka either became an Avenger or worked with the team much earlier than his son did.
There is also a high chance that multiple different versions of T'Chaka are utilized, with Season 1 using both Star-Lord T'Challa and a Black Panther version of T'Challa who Erik Killmonger took out in Episode 6 after saving Tony Stark.
And with Season 2 set to be even "wackier" and "wilder" than Season 1, expect T'Chaka to be right in the middle of some insane storylines from across the Multiverse from start to finish.
What If...? Season 2 will debut on Disney+ on December 22, with new episodes premiering every night until December 30.