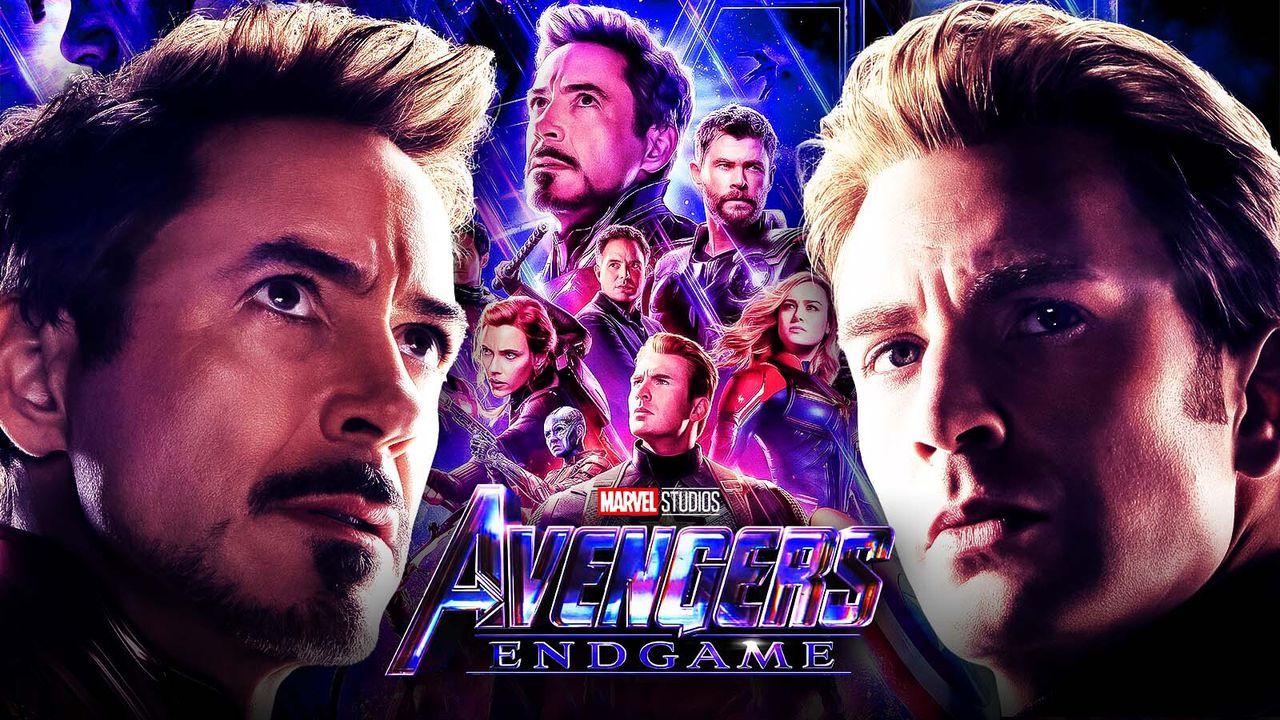 The hype surrounding Avengers: Endgame back in April 2019 was insane, especially after the gut-wrenching ending of Avengers: Infinity War. 
For starters, the title for the fourth Avengers film wasn't even revealed until the first trailer debuted back in December 2018. After months of speculation and rumors, the tail-end of the film's first teaser ultimately unveiled that it was titled Avengers: Endgame, but no further details were showcased after that. 
As the film's premiere was inching closer, marketing for Endgame ramped up but with minimal amounts of new footage. For example, Endgame's Super Bowl TV spot only featured glimpses of new scenes, while the second trailer banked on footage from previous MCU films, exploring how the superhero franchise got to that point. 
Endgame directors Joe and Anthony Russo even launched a social media campaign entitled #DontSpoilTheEndgame to encourage fans to not ruin the surprises for those who haven't seen the film yet. 
This shows that the secrets behind Endgame were heavily guarded, and it appears that the same was true even for those inside Disney and Marvel Studios. 
Avengers: Endgame's 'Secret' Screening Revealed 
As a part of the recently released The Story of Marvel Studios: The Making of the Marvel Cinematic Universe book, a section dedicated to the test screening of Avengers: Endgame was unveiled. 
The book revealed that the aforementioned test screenings were exclusively for "friends and family" of Marvel Studios. The excerpt pointed out that the screening term for "friends and family" is a loose one since the attendees are neither. In fact, the phrase refers to a group of people who are recruited from within the company. 
In a normal test screening, these invitees are usually allowed to bring a plus one who can either be a partner or friend who is "vetted" by the team responsible for the secret premiere. 
The test screening for Avengers: Endgame became a bit tricky due to the secrecy behind the massive MCU project. The book shared that Endgame's screening was reserved for a "much closer circle," noting that only employees of Marvel Studios and Disney were approved to attend, and there were no "plus ones" allowed.
The MCU tie-in also took note of the fact that honesty was "actively encouraged" for these test screenings, admitting that it "mattered more" for Endgame since it allowed filmmakers to gain an understanding of what was working and what wasn't so that it could be improved. 
After Avengers: Infinity War's impressive debut in April 2018, the book shared that it gave the Endgame team "nearly a full year" for post-production time to complete the film. 
Avengers: Endgame producer Trinh Tran opened up about the wide-open timetable, saying that it gave them enough time to digest feedback from test screenings: 
"Now we just had this one project to focus on, which was amazing."
The Secrecy Surrounding Avengers: Endgame: A Breakdown
It's always amusing to find out stories about the behind-the-scenes secrets of Marvel Studios. Test screenings play a vital role in improving films, and it's good to know that Marvel and Disney have a detailed plan in place for MCU projects.
Avengers: Endgame is a massive movie filled with spoilers, so spearheading a test screening was likely a challenge. Thankfully, Marvel Studios channeled its inner Tony Stark by looking ahead to the future and reserving the screening to a "much closer circle" to prevent leaks from happening.  
This step allows the Endgame crew to have peace of mind during post-production while listening to consistent and honest feedback from their peers within the company. 
It is unknown how many test screenings happened, but it's reasonable to assume that there were a lot as Endgame was a priority for Marvel Studios since it served as the culmination of the Infinity Saga. 
Given that Endgame turned out to be an impressive MCU entry, there's a strong chance that honest feedback from the test screening audience mattered and that it served as an essential factor during post-production. 
Avengers: Endgame is now streaming on Disney+. 
---