The MCU is going to some strange new places. Loki introduced the concept of Variants of timelines, What If...? has shown the world The Watcher, and Shang-Chi and the Legend of the Ten Rings brought viewers to the mystical village of Ta Lo. Despite all of those exciting things, it's also important not to forget about the past.
Let's take Ultron as an example. Avengers: Age of Ultron was released to mixed reactions, but James Spader's robotic antagonist was mostly liked by the fans. Of course, the villain was overshadowed by Thanos in the following years—but What If...? has recently given the villain a new lease on life.
The very concept of What If...?  is about remembering everything that has already happened in the MCU. On top of watching that show, what better way to remember the past than some really awesome alternate posters for The Avengers and its various sequels.
Avengers Receive New Posters
Via social media, Marvel revealed four new posters by artist John Guydo which depict the events of the previous Avengers films.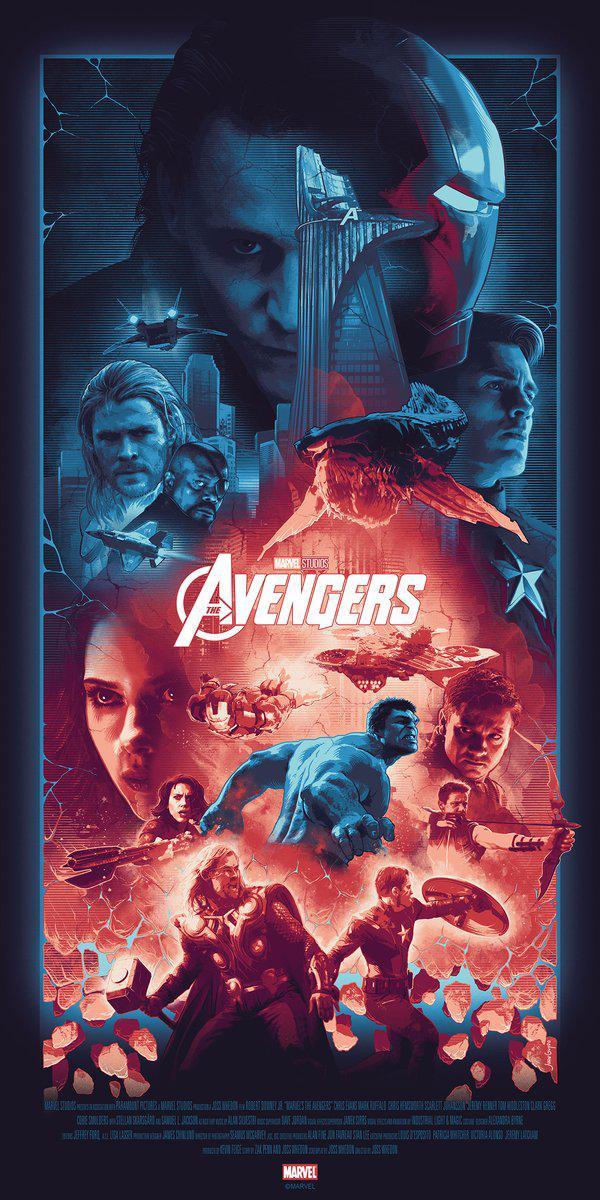 The first is for 2012's Avengers, with Thor and Captain America's moment of camaraderie taking center stage.
For Avengers: Age of Ultron, Thor is once again center stage, with Ultron looming large above everyone.
Guydo clearly loves Chris Hemsworth's Thor, as he once again gets center stage on the Avengers: Infinity War poster—but much focus is also placed on Thano's Soul Stone sacrifice.
This time Cap's big moment gets the spotlight, alongside Avengers: Endgame's big portal scene.
If any of these posters strike your fancy, they are available over at Bottleneck Gallery.
The Legacy of The Avengers
Just looking at all of these posters likely brings back so many feelings for fans. How could it not? Seeing Captain America smack Thanos with Mjolnir will never get old.
It also makes one think about all the crazy moments that have yet to come. For example, fans haven't seen the true Kang the Conqueror. Imagine the moment when Jonathan Majors stands against the entire cast of MCU heroes—it'll be a moment for the ages.
That's not to mention the many other character moments which are further down the road. Audiences haven't even met The Fantastic Four, or seen the Mutants introduced; there's still the supernatural side of the MCU with Blade left to be explored. Needless to say, the Marvel Cinematic Universe, and its fans, have a bright road ahead of it.