The Master of Kung Fu has arrived, and it's now time for audiences across the world to experience his debut in the MCU. With the love that critics have been throwing at it, it's hard to believe fans won't feel the same.
Alongside Shang-Chi's debut, the hero also brings with him an entirely new corner of the universe. While the proceedings certainly have a mystical air, it's not like anything that viewers saw in the likes of 2016's Doctor Strange. 
The key example of this is in the film's third act when the group is guided by Trevor and his little friend to the entrance of the mythical city, Ta Lo. Once inside, they find a fantastical world waiting for them on the other side.
But where is Ta Lo? The film mentions it being in another dimension/universe more than a few times––which seems like a pretty solid and straightforward answer.
But visually, as beautiful as it all is, it still simply looks like a hidden, secluded little plot of paradise on Earth. There's no distinction like with the Mirror or Dark Dimensions or even the Quantum Realm.
The Direct tried to get a clear answer from Shang-Chi and the Legend of the Ten Rings producer Jonathan Schwartz, but what he gave wasn't as concrete as one would think.
THE MYSTERIES OF TA LO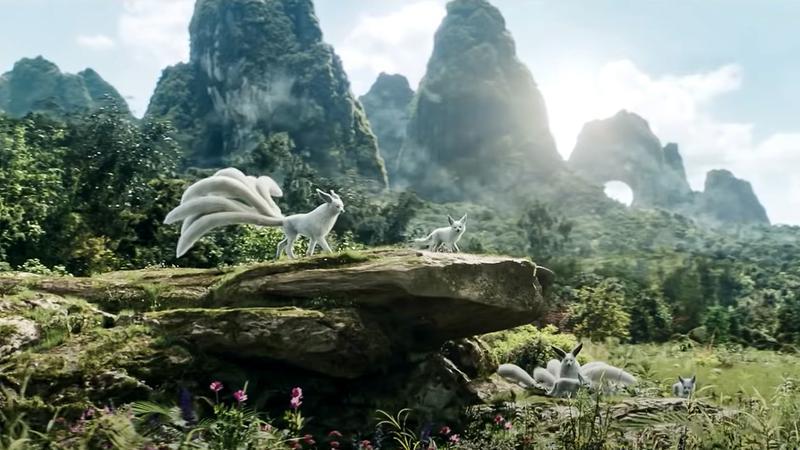 The Direct sat down with Shang-Chi and the Legend of the Ten Rings and Marvel Studios producer Jonathan Schwartz and asked if he could clarify where exactly Ta Lo is. Is it actually in an entirely different dimension, or is it simply a well-hidden place on Earth?
According to Schwartz, "I wouldn't want to put a label on it just yet:"
"I think more will be revealed about Ta Lo in the future. But I wouldn't want to put a label on it just yet."
That said, director Destin Daniel Cretton described Ta Lo in a press release as "exist[ing] in an inter-dimensional plane:"
 "Ta Lo exists in an inter-dimensional plane. It's where the climax of our movie takes place and the set where all of our storylines come together, so it was crucial that it be impacƞ ul."
TA LO: ANOTHER DIMENSION OR ON EARTH?
It's interesting that both the director and producer gave two fairly conflicting answers. Schwartz seemed confident in not giving it a final label just yet. His answer is also probably influenced by details that he knows will come in the future.
As for Cretton's response, it's hard to even define what an inter-dimensional plane is. With Loki having introduced the multiverse and timelines into the MCU, there's a whole lot of explaining that is due when it comes to things like dimensions, realms, or planes and how they all relate to the multiverse/timeline.
It's possible that 2022's Doctor Strange in the Multiverse of Madness will provide at least some of those answers and context. But when it comes to more information regarding Ta Lo, that might have to wait for Shang-Chi's inevitable sequel.
Shang-Chi and the Legend of the Ten Rings is now playing in theaters worldwide.