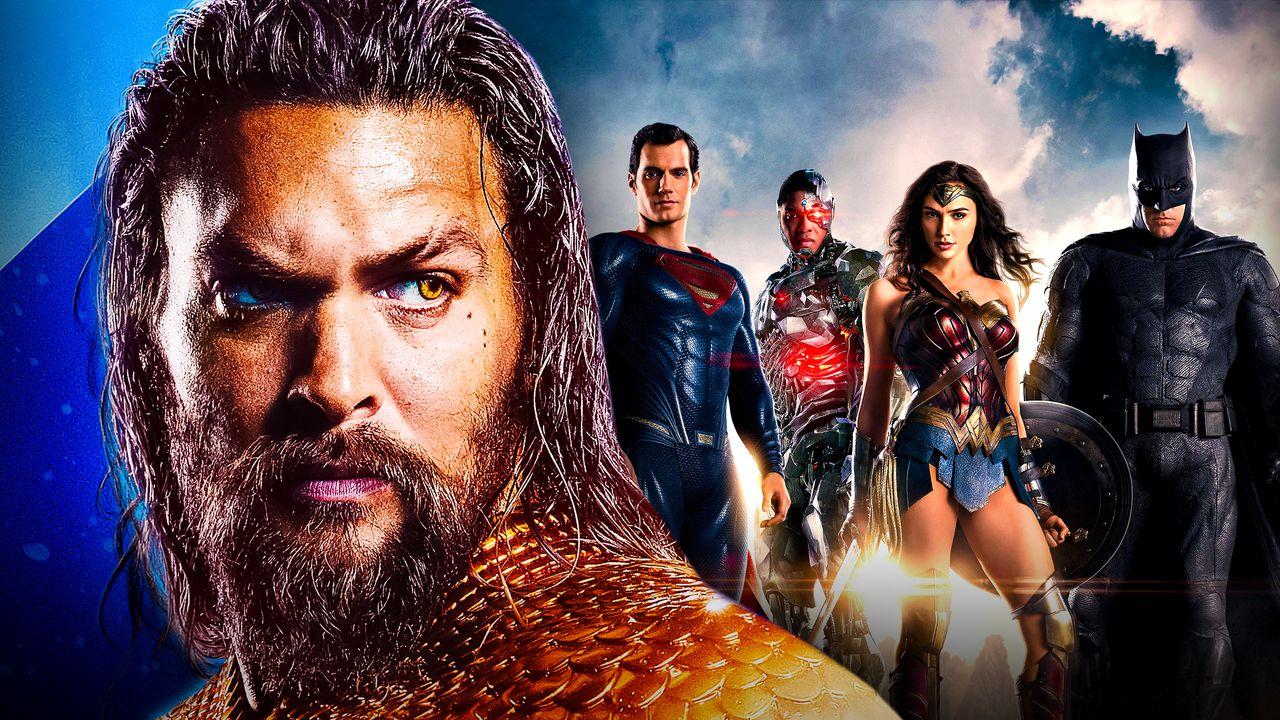 One of the stars from the DCU's latest movie, Shazam! Fury of the Gods, accidentally told fans about a Justice League cameo that will be seen in this year's Aquaman and the Lost Kingdom.
The DC Universe is moving toward a new era of storytelling under co-CEOs James Gunn and Peter Safran, with the final few movies from the old regime arriving this year.
The Flash, Blue Beetle, and Aquaman 2 will be the final DC blockbusters from the Zack Snyder era, which also includes the recently released Shazam 2.
Those movies are set to include a few other big names from across the greater SnyderVerse, including Ben Affleck's Batman and Gal Gadot's Wonder Woman, who was recently confirmed to show up in The Flash.
Shazam 2 Star Spoils Aquaman 2 Cameo
Warning - The rest of this article contains spoilers for Shazam! Fury of the Gods as well as Aquaman and The Lost Kingdom.
Speaking with Fandom Entertainment, Shazam! Fury of the Gods star Jack Dylan Grazer revealed that Gal Gadot's Wonder Woman is set for a cameo appearance in December's Aquaman and the Lost Kingdom.
While discussing Gadot's appearance in the latest DC movie, Grazer reminisced about how she came in with a lot of mystique while noting that she was "splashing around like a mermaid"
"Gal Gadot flew in from London that day and she was like, 'Are you filming the 'Shazam' movie?' She comes in very mystique, she's like the Lady in the Water. She comes in and she's like splashing around like a mermaid."
Gadot then revealed that she had "just [gotten] off the set of Aquaman" prior to arriving on the Shazam 2 set, indicating that she was set to appear in the last DCU movie of 2023 as well:
"And she walks in and she's like, 'You guys are filming 'Shazam 2?' I just got off the set of 'Aquaman.' It's very good to see you.' And we're like, 'Oh my god, she's here. Wonder Woman is here!'"
For reference, Shazam 2 was shot between May and August 2021 in Atlanta, Georgia, while Aquaman 2 was filmed there from June 2021 to January 2022, giving them about two months of overlap.
Justice League Presence Grows in Aquaman 2
With Aquaman 2 being the last DC movie from the Zack Snyder era, it's not shocking that there will be a number of nods to the story that Warner Bros. put forward for the better part of a decade.
How Wonder Woman will be utilized in Aquaman 2 is still a mystery, especially with the plot centered around Arthur Curry and King Orm's team-up efforts against a revitalized Black Manta.
This also gives Gal Gadot an appearance in every DC movie this year outside of August's Blue Beetle - an unexpected occurrence after her own Wonder Woman 3 was unceremoniously canceled due to the change in DC leadership.
Whether Gadot is in line for a role in the new DC Universe in any form is still unknown, but these inclusions will give the Wonder Woman star one last send-off before the Amazonian warrior moves on to new adventures in the next few years.
And with no signs pointing to when the Justice League will come back to the forefront, many will be wondering if this will be the last time any team members see the spotlight for some time.
Shazam! Fury of the Gods is now playing in theaters, while Aquaman and the Lost Kingdom will debut on December 25.