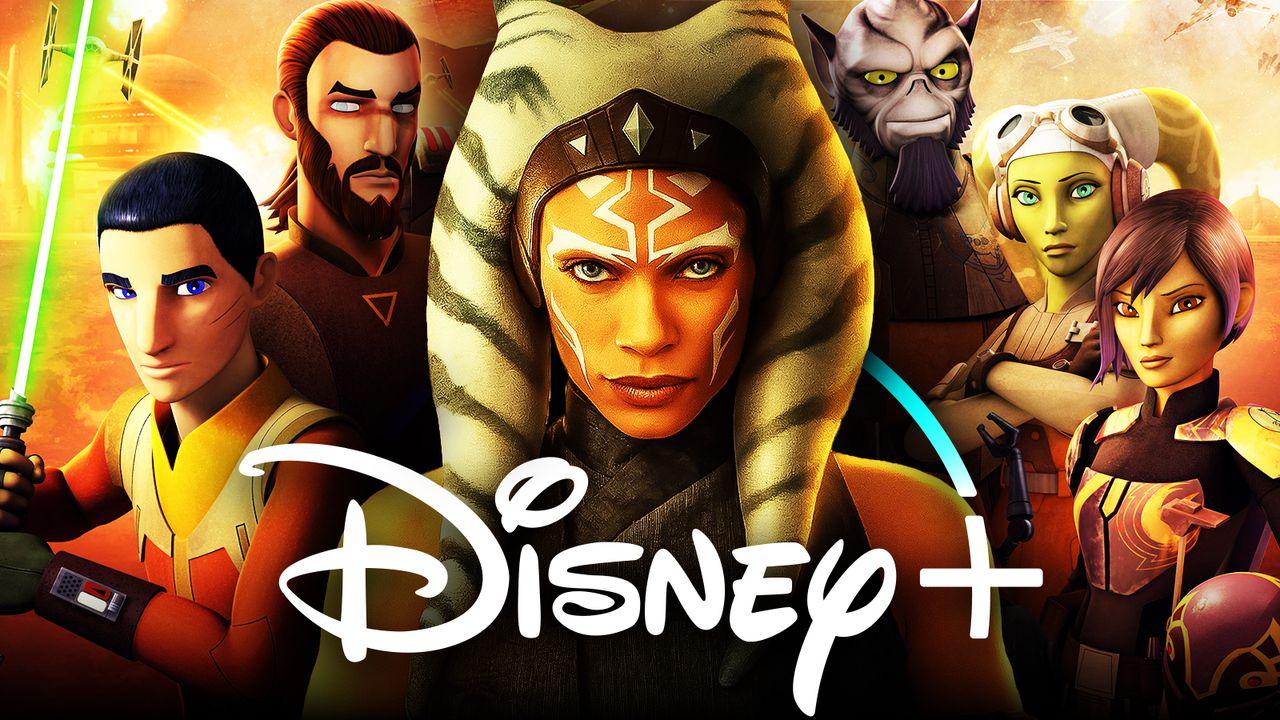 Dave Filoni began his Star Wars career on the animated Star Wars: The Clone Wars movie and series. Since then, several animated Star Wars characters have leaped to live-action recently, and this trend shows no signs of slowing down.
After the success of Star Wars Rebels, many fans were left desperate for a sequel and concerned for the fate of Ezra Bridger and his found family, the Ghost Crew.
In late 2020, fans' patience was rewarded when Ahsoka Tano debuted in live-action during The Mandalorian Season 2. Surprisingly, she name-dropped Thrawn, a crucial adversary in the animated show Star Wars Rebels.
Dave Filoni Teases Live-Action Debuts for Rebels Favorites
In a new interview with The Wrap, Star Wars executive and director Dave Filoni teased that some familiar Rebels characters are making their way to live-action.
Filoni was asked how often he hopes to bring his animated characters into live-action. In a comment that will startle many, the director revealed that he "very rarely" thinks about this:
"Very rarely. I know people think it's the other way around, which is fascinating to me. I think there's two ways to look at that, which is that, yes, they were animated characters, but to me they're just characters. I'm comfortable with those characters, I know them, I like them and I like to see them around."
Of course, the Lucasfilm executive addressed the differences between a performer performing a character "as a voice actor versus performing [a character] physically and being present on set as [the character]," using Bo Katan actress Katee Sackhoff as an example:
"It changes when they're suddenly in a different medium. Katee's talked about it a little bit, and the difference between performing Bo Katan as a voice actor versus performing her physically and being present on set as her – it's a different vibe. I try to do it when it makes the most sense."
For instance, when a gunslinger was needed to "go up against some of [their] characters in The Book of Boba Fett," the name Cad Bane came up and so di the challenge of bringing him into a new medium:
"When we needed a gunslinger to go up against some of our characters in 'Book of Boba Fett,' Cad Bane's name came up. He's so lean and gaunt in 'The Clone Wars.' And if we don't do that, is it all CG? How are we going to portray that?If we don't think we can do that effectively, then we shouldn't do it."
As it stands, though, Filoni shared that he is "very happy with the ones that have gone over, teasing that "there may or may not be more in Ahsoka:"
"At the end of the day, I've been very happy with the ones that have gone over. There may or may not be more in 'Ahsoka,' if that's your thing. If you're excited about that, I'm just saying that one might have a few more, which makes sense, by the way. As you know, I wrote it. You can't fault me there."
The Ghost Crew Soar Into Live-Action
The Ahsoka series is set to debut on Disney+ in late 2023, and a host of familiar faces will be along for the ride.
In November 2021, Deadline announced that Natasha Liu Bordizzo was cast as Sabine Wren in the upcoming series.  And in May 2022, a short Ahsoka teaser was revealed at Star Wars Celebration Anaheim, giving attendees a first look at the actress.
Another trailer highlight was Hera Syndulla, voiced in the animated show by Vanessa Marshall. 
Last year's Star Wars Celebration footage featured a shot of the revolutionary leader from behind. On top of this, last December, the well-known Star Wars leakers, Bespin Bulletin, revealed actress Mary Elizabeth Winstead had been cast in the role.
Still, nothing has been confirmed by Lucasfilm. With any luck, the chaotic but lovable droid Chopper will also be cruising into the series.
Ahsoka is slated to debut on Disney+ later this year, reportedly enjoying a late summer release.
LATEST NEWS
TRENDING