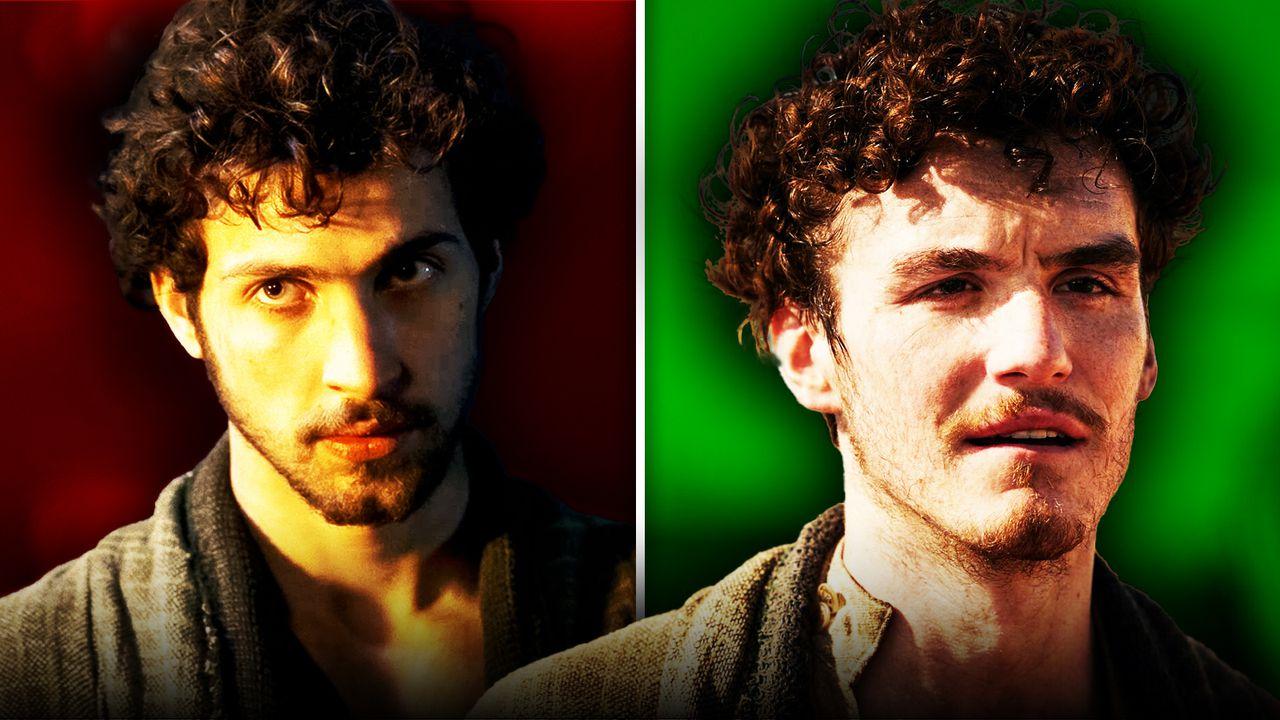 Many fans wondered why Mat Cauthon actor Barney Harris was replaced by Dònal Finn in Season 2 of Amazon Prime Video's The Wheel of Time.
Mat Cauthon was one of the main characters of Robert Jordan and Brandon Sanderson's The Wheel of Time series of fantasy novels.
After those books began to be adapted into the TV show of the same name, it looked as though Mat would also be a major name in that as well.
However, Mat's on-screen presence began to confuse fans as he didn't appear in the last two episodes of Season 1. The confusion became even more prevalent when the character was recast for Season 2, as Dònal Finn took over for Barney Harris.
Why Didn't Barney Harris Return for Wheel of Time?
As previously mentioned, the role of Mat Cauthon in The Wheel of Time was recast for the series' second season, which is currently airing on Prime Video.
Barney Harris, who played Mat in the first six episodes of Season 1, mysteriously didn't return for Season 2.
It is also important to note that Harris didn't appear as Mat Cauthon in Episodes 7 & 8 of Season 1 either.
Filming in general for Season 1 had its own fair share of problems largely due to the COVID-19 global pandemic that forced production to completely stop.
At one point in time, the cast and crew already filmed six episodes of Season 1 before COVID-19 fully halted production.
Everyone had to take a break for a while and then be brought back to shoot the remaining two episodes - but Barney Harris didn't return.
No confirmed reason for Harris' departure from Season 1 was ever given, and then when he was replaced by Dònal Finn in Season 2, fans began to ask more questions.
Some reports detailed that Harris didn't take the COVID-19 vaccine when it was made public, which would have explained why he wouldn't have been allowed back on-set after filming resumed for Season 1.
However, Harris made defamation claims against articles that suggested this reason, stating that "The vaccines were not even available when [he] left the show."
It is also important to note that vaccines were not even publicly available to anyone when The Wheel of Time resumed filming on its last two episodes of Season 1.
The actor also stated that he did, in fact, receive the vaccine as soon as it was available to him.
Why Dònal Finn Replaced Barney Harris in Wheel of Time Season 2
No one actually knows why Barney Harris didn't return for Season 2 of The Wheel of Time, and the actor himself never really addressed the matter in detail.
When taking legal action for defamation, however, Harris did state that "it has been a very difficult time for [him] and [his] family."
He didn't say exactly why, just that it was "for highly personal reasons."
This indicated that something within the actor's personal life was going on when Season 1 resumed filming, and whatever it was must have still been affecting him when Season 2 rolled around, leading him to walk away from the show completely.
Even though the public may never know the exact reason that Harris left The Wheel of Time, the actor is entitled to his privacy, and considering that it was likely "for highly personal reasons," it's something that fans really don't need to know.
However, fortunately, Harris returned to the world of acting to film an upcoming horror movie titled Magpie.
Production on that movie finished in June and is currently in post-production, but the most important aspect is that Harris was able to finally return to acting, hopefully working out whatever personal issues he was dealing with.
Season 2 of The Wheel of Time is currently being released weekly on Prime Video, with new episodes coming out every Friday.