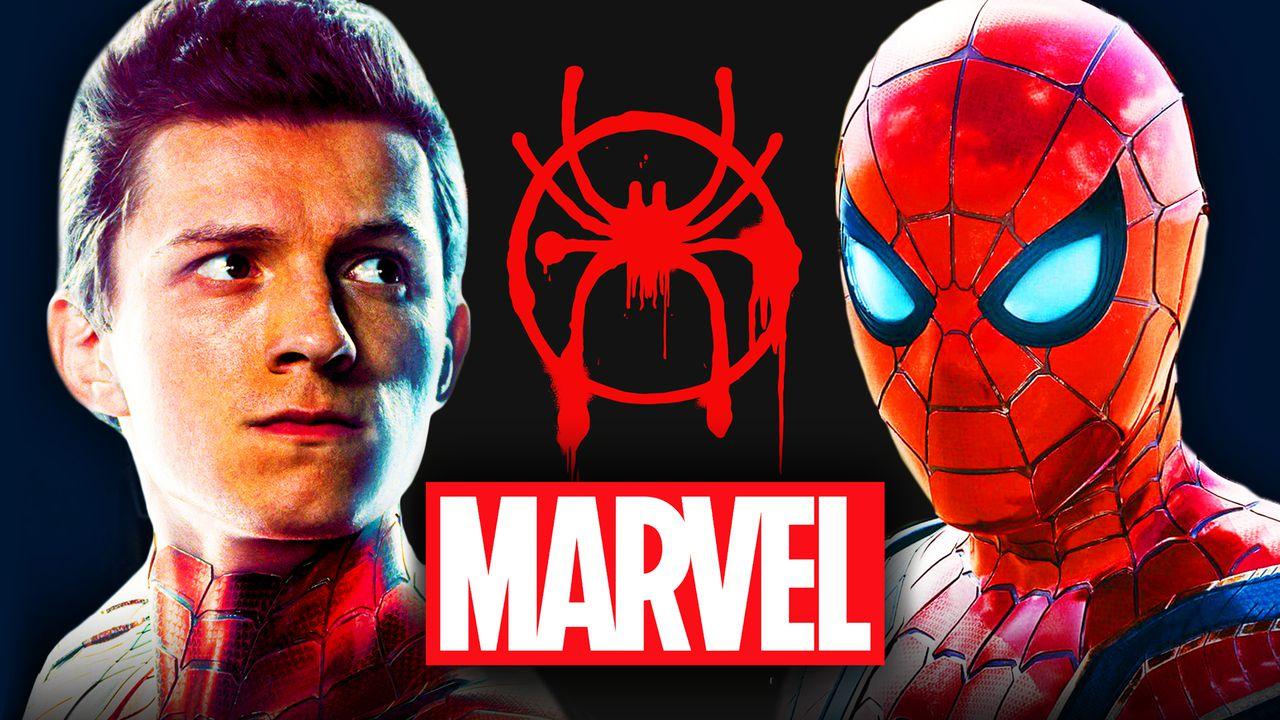 According to a new rumor, Tom Holland is set to return as Spider-Man in a matter of months—and he'll be meeting an interesting friend from across the Spider-Verse.
Fans absolutely love Holland's performance as the iconic web-slinger. Sadly no one knows when exactly he'll show up again as the character.
In November of 2022, it was rumored that the actor had closed a deal with Marvel Studios and Sony Pictures to star in a new trilogy of Spidey films, with other appearances as the hero being likely.
While his fourth solo movie is only now just starting to be written, he'll make at least one stop before that new trio of films hits theaters.
Tom Holland's Imminent Return?
According to industry insider Jeff Sneider, it looks like Tom Holland might be returning as Spider-Man far earlier than many might have suspected.
The insider revealed that part of the reason the film was delayed last year "was about getting Tom Holland in [the] movie:"
"I'd heard that part of the delay of [Spider-Man: Across the Spider-Verse] was about getting Tom Holland in that movie, and that one of the dimensions that Miles could end up going to is a live-action dimension with Tom Holland's [Spider-Man]."
Sneider went on to clarify that he assumes it would be "an animated Miles in a live-action world:"
"I would assume that it's just going to be an animated Miles in a live-action world."
This information should be considered strictly a rumor, as it has not yet been confirmed by Marvel Studios.
Animated Spider-Man Meets Holland's Live-Action Hero
Late last year, The Cosmic Circus was the first to report on the possibility of Tom Holland showing up in one of Sony Pictures' upcoming animated films. 
More specifically, the outlet claimed that it would be the actor's MCU Spider-Man who would be appearing. However, they didn't know if Holland would actually be the one voicing the character.
Clearly, if they now plan to use Holland in live-action for the cameo, the situation has evolved significantly.
If Sony can successfully get a live-action Spidey to interact with an animated version of the character across mediums, then audiences would almost certainly lose it.
Add the fact that both are highly beloved interpretations of the hero, and the movie might earn itself an audience reaction on the scale of Avengers: Endgame or No Way Home.
But can all parties involved actually make it happen?
They did get three generations of Spider-Man on screen at the same time—so anything is possible.
Spider-Man: Across the Spider-Verse swings into theaters on June 2.