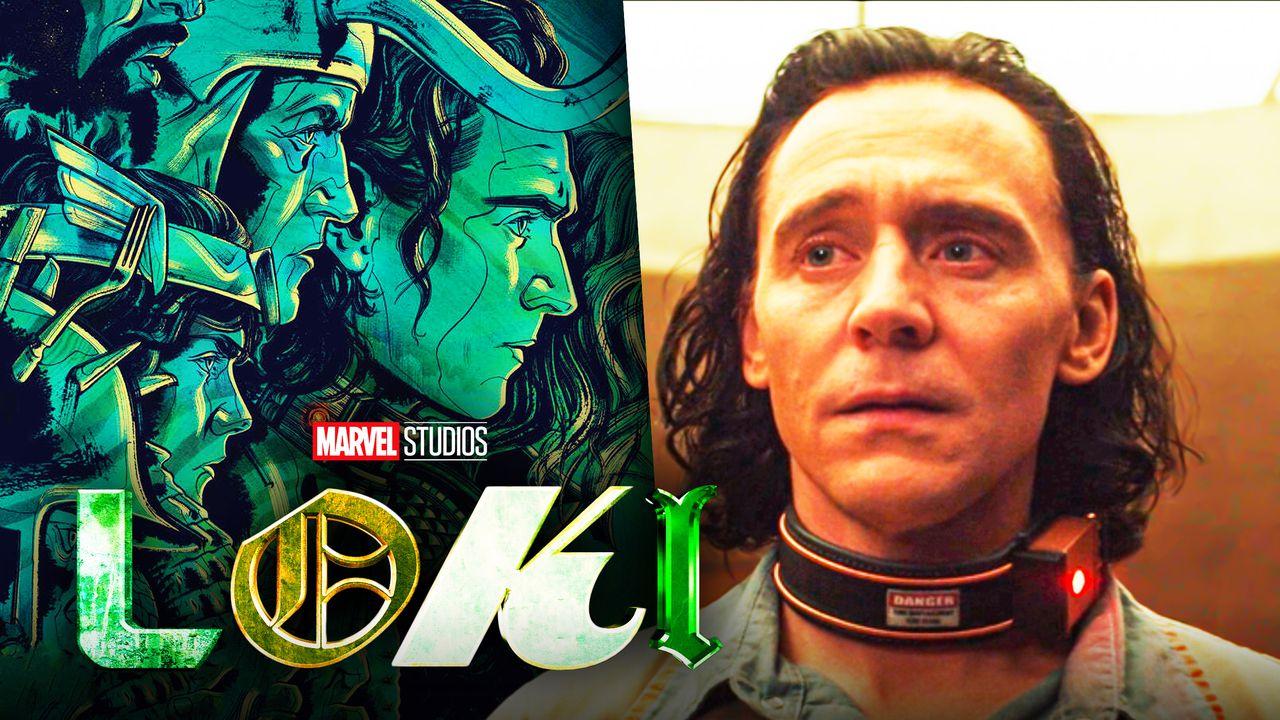 Tom Hiddleston's God of Mischief was just seen in some beautiful new imagery ahead of Loki Season 2 premiering on Disney+ later this year.
The MCU's extensive Disney+ slate has been prevalent in the news stream in recent weeks, although it's unfortunately been due to the fact that multiple new Phase 5 series are likely set for some substantial delays.
Loki Season 2 has been right in the middle of that MCU mayhem, even with the first season being one of the franchise's best-performing shows.
But with only a couple of short clips having been released, anticipation continues to rise for the MCU's first second season of any Disney+ show yet.
Tom Hiddleston's Loki Shown off in New Cover Art
Mondo Shop shared multiple new art pieces highlighting Tom Hiddlston's Loki for Marvel Studios' Loki Season 2.
This comes as part of a new vinyl record for sale that features the entire soundtrack from Loki Season 1, which was composed by Natalie Holt.
The first piece of art shows Hiddleston in his TVA prisoner collar with Sophia Di Martino's Sylvie looking ahead to his left. On the other side are Deobia Oparei's Boastful Loki, Richard E. Grant's Classic Loki, and Jack Veal's Kid Loki.
Also included is a look at a Time Variance Authority (TVA) case file, with text highlighting Natalie Holt's work as the show's composer along with Tom Hiddleston's work as a singer in Episode 3.
The records come in three different colors, featuring a copper, gold, and green hue in tribute to Loki's colors on his costumes from the MCU.
Loki Takes Spotlight Ahead of Season 2 MCU Comeback
While these new vinyl discs will certainly bring back exciting memories from Loki Season 1, the art that comes with them will only drive up anticipation for Tom Hiddleston's next set of missions in Season 2.
And particularly with the promise of Variants of numerous characters from across the Multiverse, this new art on this vinyl set should be a hot item with Marvel Studios looking to up the ante for the God of Mischief on Disney+.
Now, fans continue to wait for more news on when exactly Loki Season 2 will arrive on the small screen, which might not be for a while after the Phase 5 slate was rumored to be facing some major delays in the coming weeks and months.
But with teases hinting at plenty of thrilling new storylines coming in the next six episodes, that wait will only be harder to endure as Marvel Studios ensures the best quality possible for this story.
Loki Season 2 is set to premiere on Disney+ sometime in 2023.