Tom Hiddleston's Loki started off his MCU journey as the puppet of Thanos and a villain to the Avengers. Over the years since, the Asgardian God of Mischief went through a powerful redemption arc, only to meet his demise in an attempt to slay the Mad Titan in Avengers: Infinity War. Thankfully for fans of the mischievous character, recent time travel antics opened the doors to his return, as a pre-redemption 2012 Variant of Loki recently led his own Disney+ spin-off.
Loki saw the villainous Asgardian join the TVA in pursuing a Variant of himself, one he would go on to develop romantic feelings for, Sophia Di Martino's Sylvie. With the Disney+ spin-off giving Loki more screen-time than ever as he carried his first leading role, fans got to learn plenty more about the character, including his sexual orientation and gender identity. 
A playful conversation between Loki and Sylvie led to the reveal of his bisexuality, while close-ups of TVA documents confirmed the character as gender-fluid. These two reveals were major steps for both representation in the MCU and for the development of Loki as a character, and it seems they were just important to Tom Hiddleston himself.
Loki Star Comments on Bisexuality Reveal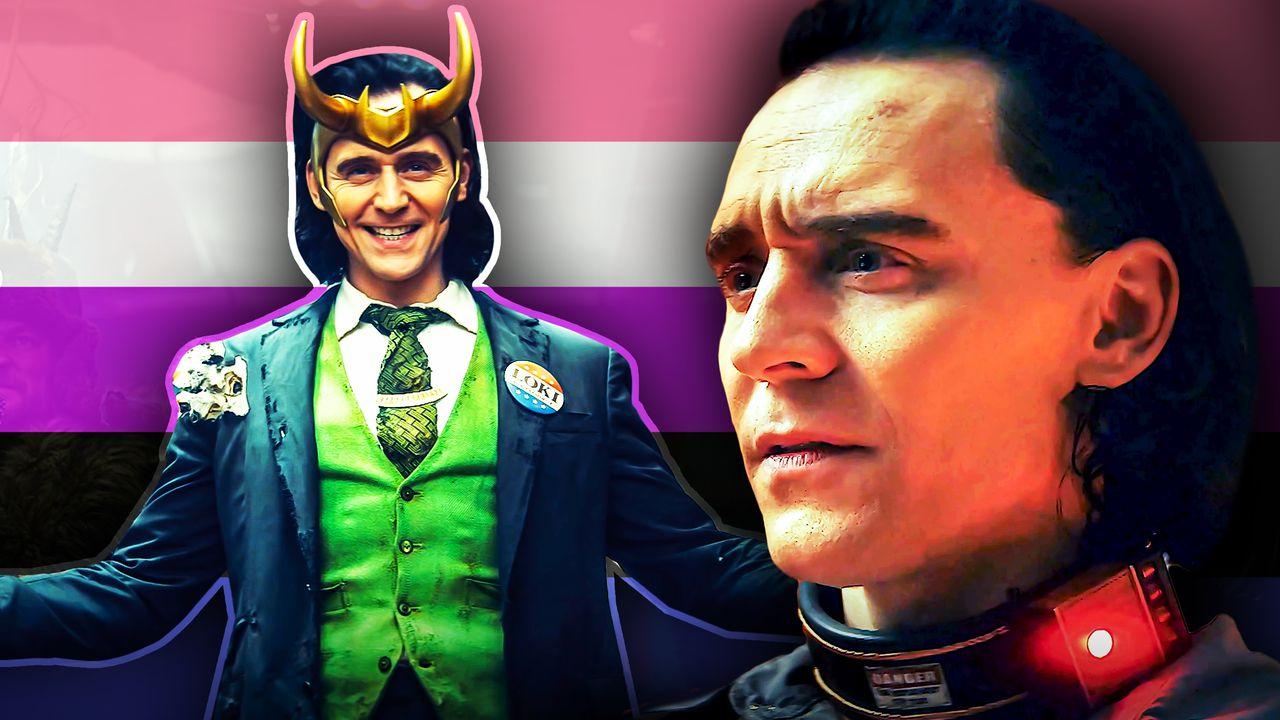 During a recent interview with The Guardian, Loki star Tom Hiddleston discussed his hopes that the reveal of the God of Mischief's bisexuality was meaningful to viewers.
After being asked what it felt like to make the jump from big-screen blockbusters to his Disney+ spin-off, Hiddleston referred to it as an honor, before describing his commitment to maintaining "the bits that people loved" but also doing "something new:"
"I was just really honored to be asked. We all wanted to retain the integrity of the character – I wanted to make sure we didn't lose the bits that people loved while doing something new."
The British star went on to share his hopes that the reveal of Loki's bisexuality was "meaningful to people who spotted it," but he still thinks there is "further to go:"
"I also hope Loki coming out as bisexual was meaningful to people who spotted it. It was a small step, and there's further to go. But it was definitely important to all of us."
Loki's Romantic Future in the MCU
Up until recently, the MCU's Loki had never revealed his sexuality or ever even shown any interest in romantic relationships whatsoever. But that all changed once he met Sylvie, a female Variant of himself to whom he quickly opened up and revealed his bisexuality, before eventually going on to develop feelings towards her and even sharing a kiss in the finale.
Loki and Sylvie's newfound romance proved to be a topic of great controversy, as many fans were vocal about their distaste for what is arguably a selfcest relationship. With Loki changing both director and head writer in Season 2, there remains every chance the new creative team will shift course from this romance to appease the masses.
Even though Loki was revealed to be bisexual, that angle wasn't really explored across the rest of the series as he developed feelings for his female self and his orientation wasn't mentioned again. Tom Hiddleston appears to be eager to explore that side of his character further, so perhaps Season 2 will open the doors to Loki being romantically involved with another man.
Loki Season 2 begins filming in the coming weeks and is expected to premiere on Disney+ in 2023.