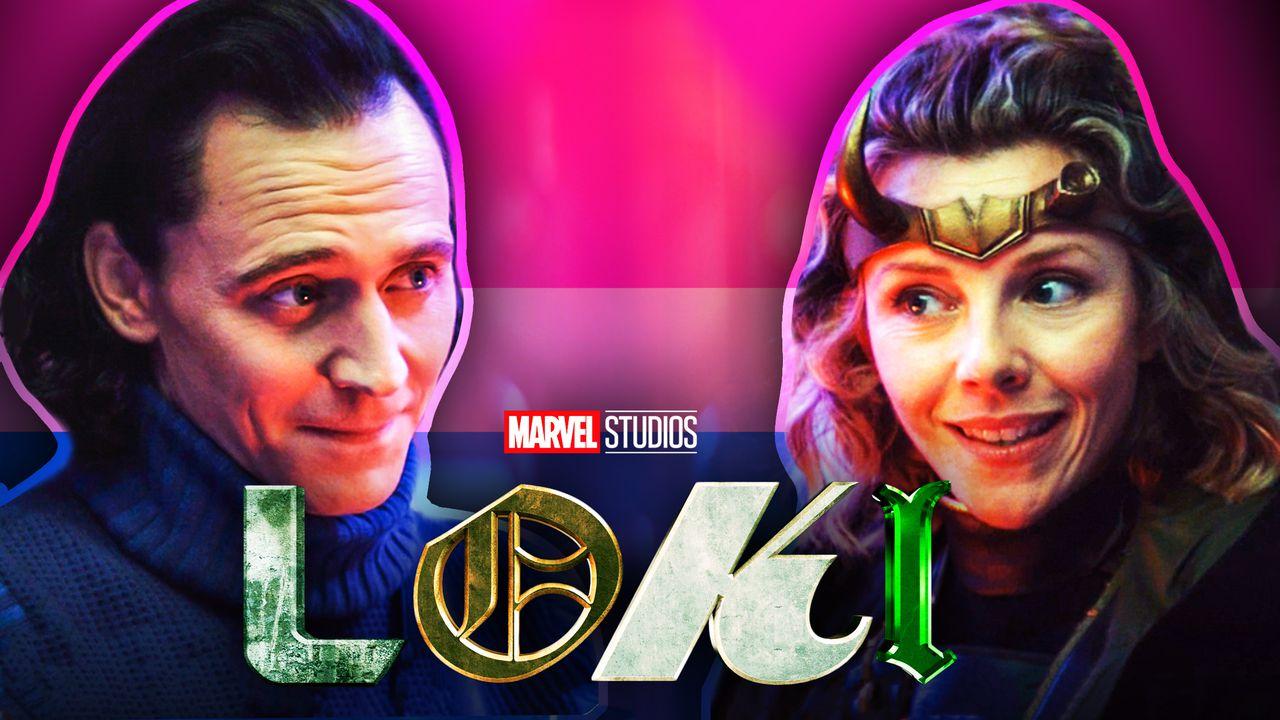 Marvel's new Disney+ series Loki has reached its halfway point and while the third episode may have slowed things down there was still plenty of important reveals. Tom Hiddleston is taking Loki to new places in his solo series, with one of the most significant being the character's sexuality.
The Loki TV show is allowing the live-action version of the character to align with his more diverse comic book depictions. Early promos for Loki confirmed that the character is gender fluid, which was supported by the arrival of Sophia Di Martino's Sylvie, a female variant of Loki. Then in Episode 3, it was revealed that Loki is canonically bisexual.
This scene was an important one for fans who have been waiting years to see more significant LGBTQ+ representation within the MCU. 
SOPHIA DI MARTINO DISCUSSES LOKI'S COMING OUT
In an interview with Variety, Sophia Di Martino discussed the crafting of Loki's coming out scene. 
The actress said Loki's bisexuality was something fans "have been waiting a long time for" and it was something the director, Kate Herron, "was really passionate about."
"I remember Kate being really passionate about it, and that she wanted that to be represented in the show. I think people have been waiting a long time for it. The comic books allude to it and even the Norse mythology, I think. It's been around for so long, and it was really important to her to have that in the show."
When it came to filming the scene, Di Martino said that she and Hiddleston didn't want to let the bisexuality reveal "affect the way we were playing it" but that "we knew in the back of our minds how important it was."
"But we tried not to let that affect the way we were playing it, you know. We're just playing it like it's quite natural conversation between two friends — well, two acquaintances, at that point. So we tried not to give it too much weight, but we knew in the back of our minds how important it was to a lot of people. And I've got to say how happy it makes me that people are happy to see that."
Many fans noticed the lighting effects within Loki Episode 3 were styled similarly to that of the bisexual flag. When asked whether this was intentional, Di Martino said that knowing Herron "I think it probably was."
"I can't remember her actually talking about being on purpose. But I know Kate Herron, and I think it probably it was. I think she was probably like, this is gonna be purple, pink and blue, guys! I mean, it looks beautiful."
LOKI USHERS IN AN ERA OF PRIDE 
While Loki coming out as the MCU's first canon bisexual lead is a huge deal, Di Martino and Hiddleston's portrayal of the scene shows how important it is to normalize and celebrate this kind of representation.
It's taken years for Marvel to bring LGBTQ+ characters to the screen. The only confirmed main queer character in the MCU prior to Loki was Avengers: Endgame director Joe Russo in a cameo appearance as a grieving gay man.
That's all set to change in the MCU's fourth phase. Brian Tyree Henry's Phastos will be Marvel's first gay superhero in Eternals, and Tessa Thompson has also alluded to a queer storyline for her character Valkyrie in Thor 4.
Loki may have just become the MCU's first queer lead, but he thankfully won't be the last.