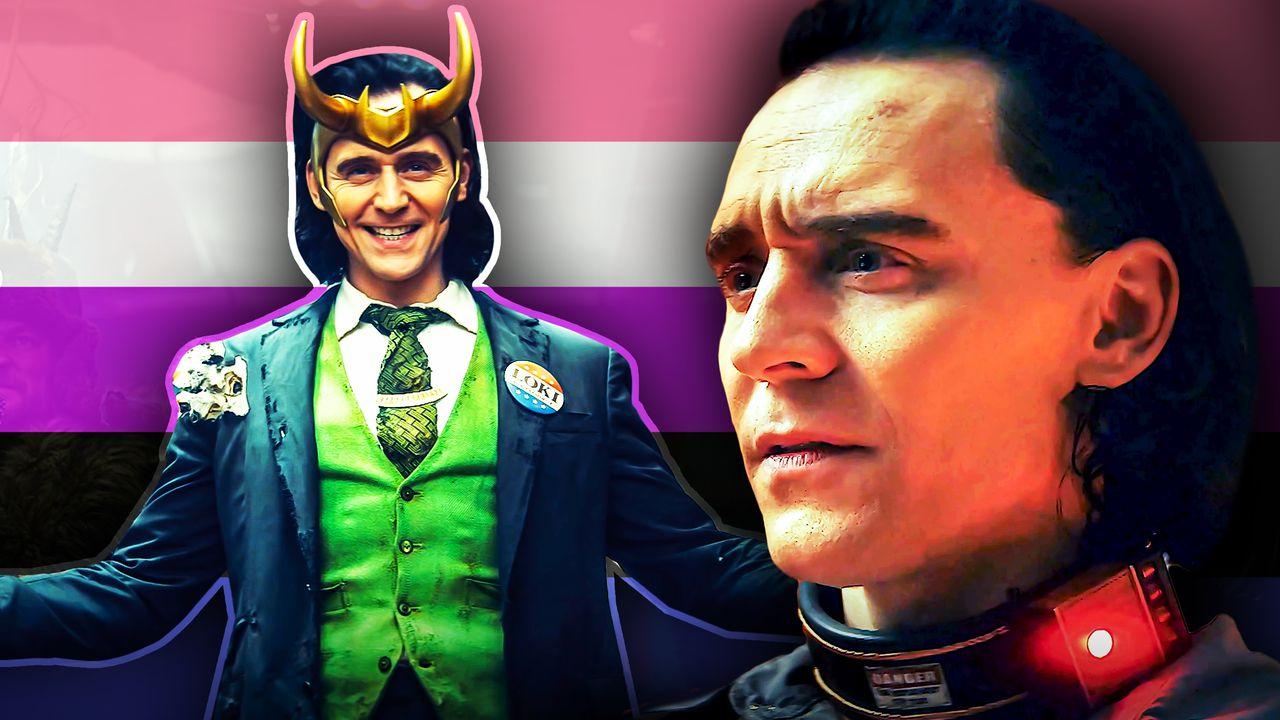 The stories and characters of the MCU are getting quite diverse in Phase 4. With way more women and people of color taking the lead on Marvel Studios' movies and Disney+ series (both on-camera and behind the scenes) than ever before, there is going to be such a huge variety of representation in the franchise in the coming years.
However, one area in which Marvel Studios (and parent company Disney) has been lacking has been the inclusion of LGBTQ+ characters and relationships in their stories. This is presumably due at least in part to the ban on this content in certain nations which Disney depends on for revenue, but with Disney+ not being available in those countries as of now, many fans have been hoping that this sort of representation will be included in some Marvel series on the platform.
It looks like this will indeed be happening, as a new social media post for the Tom Hiddleston-starring Loki includes confirmation on the character's gender identity.
THE GENDER-FLUID GOD OF MISCHIEF
A promotional video for Loki posted by the official Disney+ social media account features the TVA file of the titular character, with the "Sex" section of the form noted as "Fluid".
It's noteworthy that Loki is also gender-fluid in Marvel Comics (and this form confirms the comics and MCU iterations also have the same weight of 525 pounds).
LOKI IS BREAKING NEW GROUND IN THE MCU
This confirmation makes Tom Hiddleston's Loki the first character in the MCU to be confirmed as gender-fluid (meaning one's gender identity varies over time and isn't limited to just one). While the God of Mischief has only been masculine-presenting in the MCU so far, it's possible that this indicates audiences could be seeing other gender identities for the character in the series.
As such, Loki is now the first confirmed major character in the MCU to be part of the LGBTQ+ community. While there has been talk of Valkyrie being bisexual, this has not been confirmed in any canon material so the only person with official canon confirmation of being part of the community is Joe Russo's character in Avengers: Endgame who talks about going on a date with another man while at a support group for Blip survivors.
Fans have also been wondering if Tom Hiddleston's Loki will be confirmed as bisexual in the series, just as he is in the comics. While it's unclear whether this will happen (or even if there will be any onscreen confirmation of this gender-fluidity reveal) there will be onscreen gay representation in the MCU later this year, as Eternals is set to feature a male hero who has a family with his husband.
Loki premieres on Disney+ on June 9.