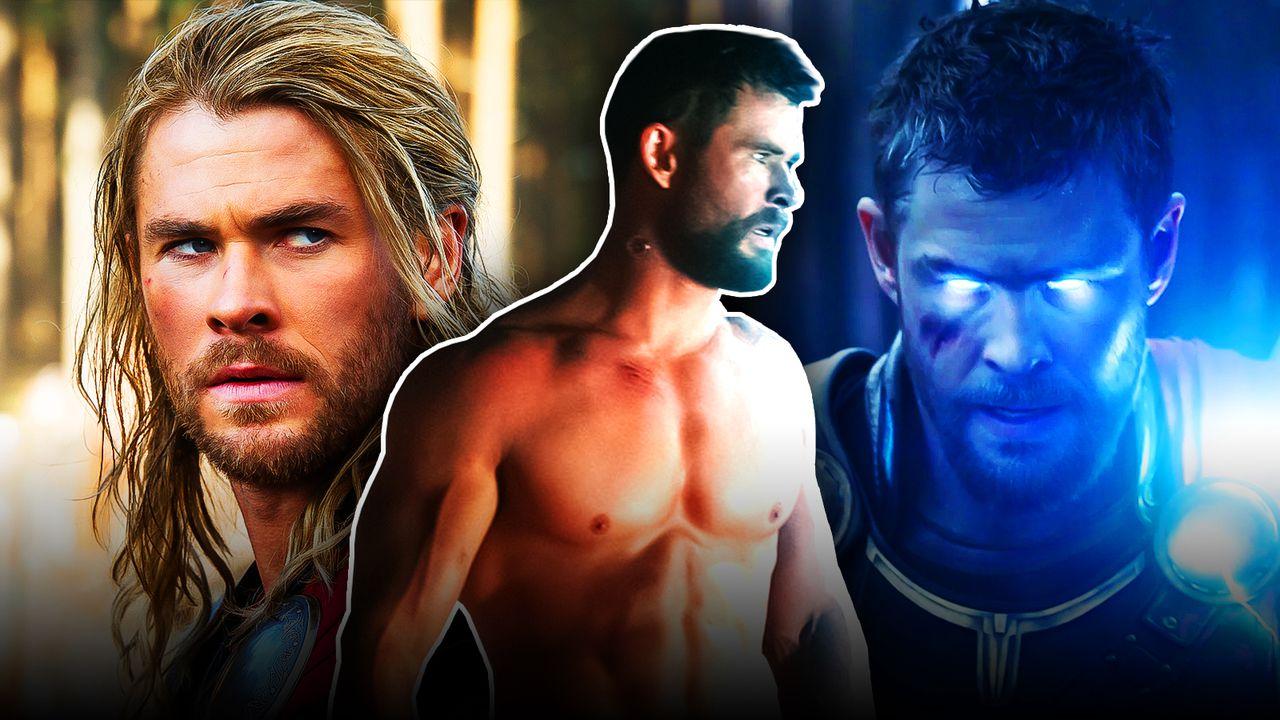 As the Marvel Cinematic Universe embraces a new chapter in Phase 4, a fresh batch of heroes and villains will enter the mix that will further expand the franchise's already massive roster of characters.
Fans will also see several heroes from the Infinity Saga play a major role in Phase 4 as well, with heroes such as Thor and the Guardians of the Galaxy having their own adventures once again.
One of the highest anticipated returns happening in the multiverse-focused Phase 4 is Chris Hemsworth's Thor. The God of Thunder has had his fair share of ups and downs in the first three phases of the monumental franchise, but it looks like he is poised to save the world once more in Thor: Love and Thunder .
The fourth installment of the Thor franchise has been heavily described as a film that could rival The Avengers in terms of its massive cast. Alongside Hemsworth, the film will reunite the God of Thunder with Natalie Portman's Jane Foster, Tessa Thompson's Valkyrie, and essentially the entire Guardians of the Galaxy roster .
It remains to be seen if the "Bro Thor" version of the character will be featured at the start of the film, but it seems that the MCU hero will go back to his original form at some point based on a recent interview with Chris Hemsworth's regular stand-in for the movie.
NO MORE BRO THOR?
In an interview with Nova's Fitzy & Wippa , Bobby Holland Hanton, Chris Hemsworth's body double, opened up about the challenges of matching the actor's physique, teasing that Hemsworth will be the "biggest Thor he's ever been" in Thor 4.
When asked about the process of keeping up with Hemsworth's physical appearance, Hanton shared that everyone on set was amazed by the actor's size while also revealing the eating habits that slowly becoming a "chore" to match the Thor star's figure.
"Everyone is like, 'wow look at the size and him' but I text him like, "thanks very much dude, you've just made this even harder! ... Every two hours we're eating. It's become a chore. It's full on. I don't enjoy eating at all. He's the biggest Thor he's ever been, so I have to be the biggest I've ever been - which is a challenge, but I'm up for it. Look at him, he's a man-mountain!"
DID THOR RECOVER FROM HIS ENDGAME GUILT?
Hanton's comment appears to confirm that the famous Bro Thor incarnation from Avengers: Endgame will be placed in retirement until further notice.
Hanton's claim of Hemsworth being the "biggest Thor he's ever been" should provide clues that the God of Thunder experienced a significant change in between the events of Endgame and Love and Thunder , potentially teasing that he already recovered from the guilt and loss that he suffered after being defeated by Thanos in Infinity War .
This represents a notable moment for Thor in MCU canon, completely changing his character arc excitingly. That said, the much-anticipated reunion between Thor and Jane Foster will be a must-see, and it could hint that Love and Thunder will likely tackle themes of resolution and redemption in a compelling manner.
On the flip side, there's always a chance that this is a red herring, and Bro Thor will still be featured in Love and Thunder . Still, this doesn't mean that the character hasn't recovered from his tragic loss in the past two Avengers films, but the sequel could represent the growth of the character that he developed with the rest of the Guardians by showing how he transformed from Bro Thor to a muscle-heavy pre- Infinity War Thor that is now even bigger and better.
All in all, Thor's development in Love and Thunder will no doubt shape the narrative of the movie, and it will have plenty of room to showcase that particular plot point.
---
Release Date
July 08, 2022
Platform
Theaters
Aeron is a news/features writer and Content Lead for The Direct who has been working for the site since March 2020. From writing about the inter-connectivity of the Marvel Cinematic Universe to having an extended knowledge about DC TV's Arrowverse, Aeron's expertise has since expanded into the realm of reality TV, K-drama, animated, and live-action shows from Netflix,  Disney+, Prime Video, MGM+, Peacock, Paramount+, and Max. When he isn't writing and watching all things MCU, Aeron is heavily invested with the NBA (go Celtics!) and occasionally watches thrilling matches in the WWE.