Out ahead of The Mandalorian Season 3 premiere, Jon Favreau has commented on the possibility of The Mandalorian movie.
Talk of The Mandalorian's big-screen potential first arose in December 2020 when Lucasfilm President Kathleen Kennedy teased a MandoVerse "climatic story event" that will "culminate" The Mandalorian and its spin-offs. 
Now, just weeks away from the Star Wars series' return to Disney+, creator and producer Jon Favreau has addressed Mando and Grogu's cinematic prospects.
Jon Favreau Comments on The Mandalorian Movie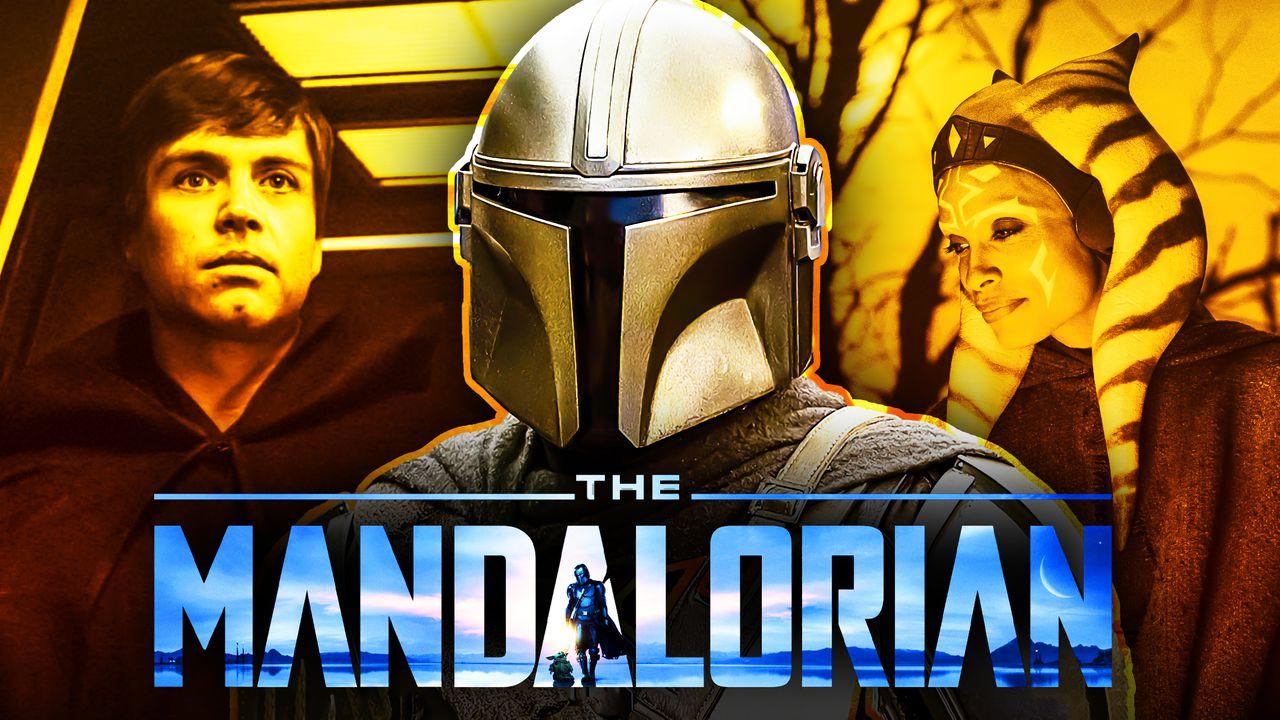 When asked whether The Mandalorian is bound for the big screen, Jon Favreau told Variety that the focus has always been streaming. 
However, the Marvel star and Star Wars creator also acknowledged the ability to "cross media into different areas," crediting Marvel Studios for how the MCU has accomplished this "effectively:"
"There's always an opportunity when you have a set of characters and stories that people connect with that you could cross media into different areas. Marvel does it quite effectively."
According to Favreau, the question is a matter of "where our time should be spent" and the audience's "appetite" for that kind of content:
"It's just a matter of where our time should be spent and what the appetite of the audience is. With all these stories we're telling, it definitely is a full-time job just keeping this going with what we're doing now. Television has a much different rhythm and schedule than film does."
Still, having bridged the two franchises himself, Favreau gets the parallels between the MCU and that galaxy far, far away.
He admits that he talks to Marvel Studios President Kevin Feige "regularly" and that they're "always watching each other's stuff," while also noting the "overlap" between the two studios and how they tell their respective stories:
"I speak to [Marvel Studios president] Kevin Feige regularly, and we're always watching each other's stuff. Clearly I've worked in the MCU and I'm dealing with people who worked in 'Star Wars' for a long time. There's a lot of overlap, and certainly in the fan base. I think one informs the other, that's just the nature of storytelling, on the technological side as well as stylistically."
Why a Star Wars Mando Movie is Likely 
Star Wars has yet to return to theaters since 2019's lackluster reception of The Rise of Skywalker. If Lucasfilm wants a box office win to herald that franchise's return to cinemas, an epic crossover event led by Mando and Grogu is the studio's best bet. 
While Jon Favreau was tight-lipped in his responses about a Mando movie, he did acknowledge the question of the audience's "appetite" and similarities between Star Wars and the MCU. 
First of all, it's no secret that fans want Star Wars to return to theaters, and there's no doubt that Favreau knows that. 
Secondly, it's strange for the producer to compare Star Wars with the MCU if there wasn't a plan to follow Marvel Studios' strategy, and especially on the eve of Ant-Man 3, whose main villain was first introduced in the MCU Disney+ series, Loki. 
While only time will tell whether this crossover event is bound for theaters, it's worth noting that Mando's own Pedro Pascal considers a crossover Mando movie "inevitable."
Also, two Mandalorian directors, Rick Famuyiwa and Bryce Dallas Howard, have both expressed their willingness in directing the film if it ever becomes a reality. 
Perhaps audiences will have a better idea of what Jon Favreau, Dave Filoni, and Lucasfilm have planned later when The Mandalorian - and MandoVerse spin-off Ahsoka - arrive on Disney+. 
Season 3 of The Mandalorian premieres March 1 on Disney+.