The Irrational is a new crime drama series from NBC that features a strong cast headlined by Jesse L. Martin and Travina Springer.
Created by Arika Mittman, The Irrational is based on a book written by Dan Ariely called Predictably Irrational: The Hidden Forces That Shape Our Decisions. 
The show focuses on a behavioral psychology professor named Alec Mercer as he gets recruited by the government and law enforcement due to his unique ability to profile and analyze people. 
The Irrational made its debut on NBC on September 25 and is available to stream on Peacock.
Every Main Actor & Character in The Irrational
Jesse L. Martin - Professor Alec Mercer
The Flash alum Jesse L. Martin brings Professor Alec Mercer to life in The Irrational. 
As a respected professor of behavioral science from Wylton University in Washington D.C., Mercer has a stellar ability to analyze people, using his method to help the government and the police solve crimes. 
While some have described Mercer's strategy to read people as unconventional, it still gets the job done.
Perhaps best known for his role as the Arrowverse's Joe West in CW's The Flash, Martin also previously appeared in Law & Order. The actor is also a talented Broadway star, known for his role as Tom Collins in Rent. 
Maahra Hill - Marisa
Portraying Alec Mercer's ex-wife is Maahra Hill as Marisa. The character is also an FBI agent who usually works with Mercer during his investigations of high-profile and unique cases. 
Hill's most famous role is playing the titular character in OWN's Delilah, and she also appeared in The L Word: Generation Q, How to Get Away with Murder, and Black-ish. 
Arash DeMaxi - Rizwan
Arash DeMaxi's Rizwan is a psychology student who is also Alec Mercer's assistant. The character's most notable appearance was in Episode 3, with Rizwan helping Mercer and Marisa investigate a plane crash. 
DeMaxi is fresh off a four-episode stint in Netflix's Partner Track. The actor also appeared in an episode of The Blacklist. 
Molly Kunz - Phoebe
As Mercer's protegé, Molly Kunz's Phoebe will do anything to succeed while also helping her mentor in every case that he gets assigned to. 
Phoebe is a graduate student currently pursuing her master's degree in psychology. She worked with Rizwan and Marisa to find out the truth behind the plane crash in Episode 3. 
Kunz is an up-and-coming star who previously appeared in 2018's Widows and Chicago Fire. 
Travina Springer - Kylie
Kylie Mercer is Alec's sister who helps him overcome the trauma of being a victim of a past church bombing. The character is played by Travina Springer. 
As a sister, Kylie is close to Alec and often helps him in his cases and his current situation with his ex-wife, Marisa. 
MCU fans may recognize Springer since she portrayed Tyesha in the Disney+ series, Ms. Marvel. 
Brian King - Agent Jace Richards
FBI Agent Jace Richards, played by Brian King, works with Marisa in the police force. 
Aside from being a work colleague and a partner on the field, it was revealed in Episode 3 that Marisa is dating Jace. 
King has a stellar resume of acting credits, including roles in Somebody Somewhere, Candyman, and The Chi.
Karen David - Rose Dinshaw
Karen David portrays Rose Dinshaw, a character set to appear in The Irrational Episode 4 based on a listing from Rotten Tomatoes. 
Perhaps Karen David's most famous role is playing Princess Jasmine in ABC's Once Upon a Time. She also portrayed Princess Isabella Maria Lucia Elizabetta of Valencia in ABC's Galavant. 
The actress' other credits include Fear The Walking Dead, Legacies, and HBO's Barry. 
Ben Cotton - Wes Banning
In 2022, Mercer was the victim of a church bombing, and the man who did it was Wes Banning (played by Ben Cotton). 
Despite being taken into prison, Banning got a lesser sentence since Mercer couldn't remember details about the scene of the crime. 
However, at the end of Episode 1 during Banning's parole hearing, he mentions that he'd do it all over again if given the chance, leading to the court denying his release. Mercer and Marisa realized that he said that because he saw someone across the room that terrified him. 
Banning is known for his roles in The Chronicles of Riddick, Stargate: Atlantis, and Stan Helsing.
Amy Aquino - CJ Wright
Amy Aquino's CJ Wright appeared in Episode 2 to seek assistance from Mercer for a case that she's trying to crack. Wright is a journalist who covered the death of a Russian spy. 
Aside from her murder case, Wright is also a critic of Mercer's work, calling him a "pop culture junk science" in one of her reports (though it was not published according to her).
Aquino is best known for playing Lt. Grace Billets alongside Harry Bosch in Amazon's Bosch. 
Caleb Ruminer - Dylan Hayes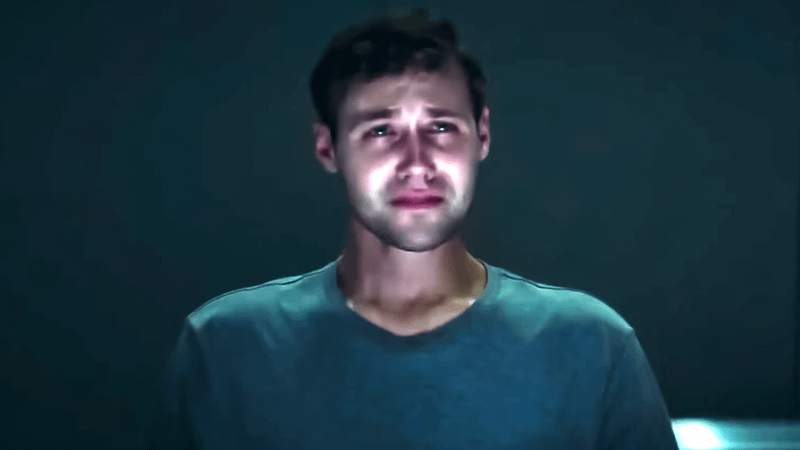 The Irrational Episode 1 opened with the case involving the death of Jasmine, and the suspect is her ex, Caleb Ruminer's Dylan Hayes. 
Dylan, a discharged combat veteran, pleaded guilty to the murder, but Mercer wasn't convinced by his story. At the end of the episode, it was revealed that Dylan didn't kill Jasmine, and it was instead his sponsor, Clay. 
Ruminer previously appeared in Castle and Finding Carter. 
Fred Ewanuick - Gene Hadditch
Fred Ewanuick's Gene Hadditch is CJ's writing partner who gave Mercer more information about the Russian whistleblower, Yuri, whom she thought she murdered by poisoning him. 
At the end of Episode 2, it was eventually revealed that Gene was the one who murdered Yuri, and it was confirmed that he was actually trying to kill CJ. 
As an actor and producer, Ewanuick is known for Just Friends, Corner Gas: The Movie, and Corner Gas.
Jocelyn Hudon - Camille Lawson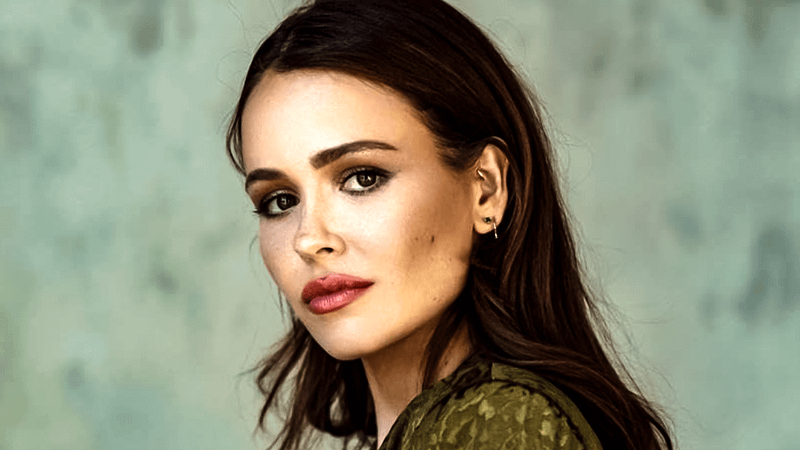 Jocelyn Hudon plays a character named Camille Lawson in The Irrational. 
Before venturing into acting, Hudon was a talented ballerina who performed at the National Ballet School of Canada since the age of 11. As an actress, she is known for her roles in The Strain, Pixels, and When Hope Calls.
Kaj-Erik Eriksen - Ray
In The Irrational, Ray is portrayed on-screen by Kaj-Erik Eriksen. 
After landing his first big break in Quarantine, Eriksen made a name for himself by being involved in several TV shows as a guest star in MacGyver, Star Trek: Enterprise, NCIS, and Criminal Minds. 
Jake B. Miller - Rory Taylor
Rory Taylor first appeared in Episode 3 as Lucas' brother and is played by Jake B. Miller.
To recap, Lucas is the pilot of the plane that crashed in the early moments of the installment. 
Mercer met Rory in an unusual way since he encountered him while he was naked with Daisy. It was later revealed that Rory is also a pilot, and he assured Mercer that his brother was not suicidal.
Miller is known for his roles in Daisy Jones & The Six, Fear The Walking Dead, and Narcos: Mexico.
Jerod Haynes - Keith Moore
Jerod Haynes portrays Keith Moore in The Irrational. 
Haynes previously appeared in Project Blue Book, The Village, and Native Son.
Sara Canning - D.A. Elise Bowen
District Attorney Elise Bowen is played on-screen by Sara Canning. 
Canning is best known for her role as Jenna Sommers in The Vampire Diaries. The actress' other credits include Black Field, Primeval: New World, and Remedy. 
Chris Cope - Brandon Schulz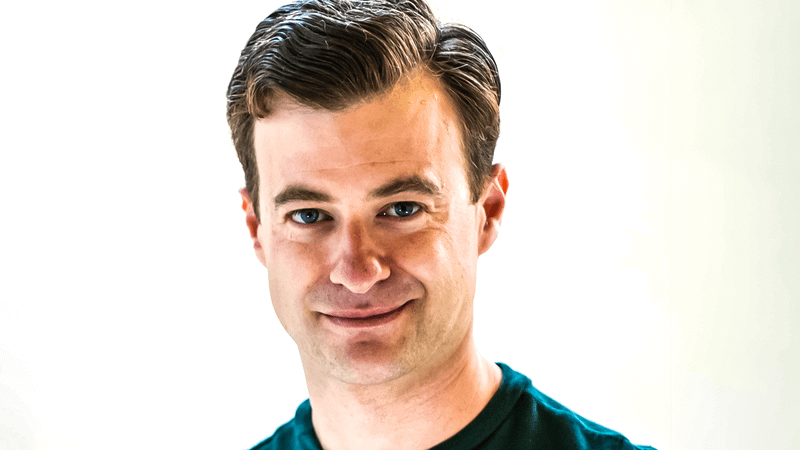 Chris Cope plays Brandon Schulz in The Irrational.
Cope's past credits include Bau, Artist at War, and Firefly Lane.
Curtis Lum - Ethan Steele
Ethan Steele (played by Curtis Lum) is set to appear in a future episode of The Irrational. 
The award-winning actor and producer is known for his roles in Prison Break, The CW's Supergirl, and Siren. 
Emidio Lopes - Mason Hill Jones
Emidio Lopes portrays Mason Hill Jones.
Lopes previously appeared in The Boys, Most Dangerous Game, and What We Do in the Shadows.
Ben Cockell - Trey Akehurst III
Trey Akehurst III is brought to life on-screen by Ben Cockell in The Irrational.
Cockell is known for his roles as Jackson in Disney+'s The Mysterious Benedict Society and a young Morgan Edge in Superman & Lois.
---
The Irrational is streaming on Peacock and airs on NBC.