As director Taika Waititi prepares to work on his new Star Wars movie, he's also broken his silence about potentially appearing in that movie as an actor.
After making it big in the MCU with 2017's Thor: Ragnarok and 2022's Thor: Love and Thunder, Waititi now moves toward the galaxy far, far away with a mysterious new movie set for development in the Star Wars universe.
Waititi is also known for diving into the acting side on most of his projects, playing Korg in both of his movies and across the MCU. He's also done the same on the Star Wars side of the equation already, playing the IG-11 droid in a few chapters of The Mandalorian while also directing "Chapter 8: Redemption" in Season 1.
And most recently, that trend was rumored to continue once again with a report that Waititi was in talks to play an undisclosed new role in his upcoming Star Wars movie, which is in the early stages of development.
Taika Waititi Addresses Star Wars Casting Report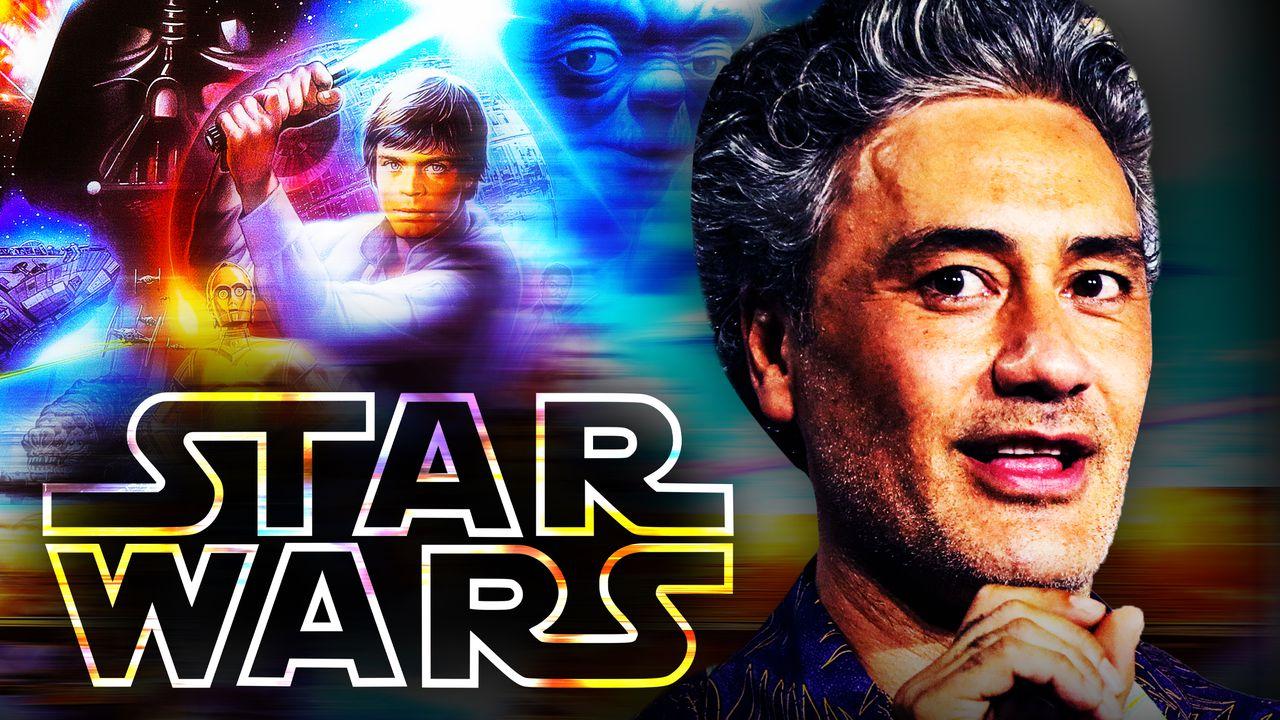 Director Taika Waititi spoke with Deadline about potentially playing a role in his upcoming Star Wars movie after reports noted he was in talks with Disney and Lucasfilm.
When that rumor was brought up, Waititi laughed about it and noted that it was "about three years old," seemingly indicating that it's not on the table for now:
Deadline: "Speaking of different environments, Taika, there's also a lot of talk about what you are working on, now it's writing and perhaps starring in a Star Wars movie…"

Waititi: "Yeah, that rumor's about three years old. All I'll say is God forbid I make a Star Wars film about people sitting on mountains playing flutes…"

Deadline: "Well, they kind of went there with the last few Stars Wars movies with Luke Skywalker."

Waititi: "Okay, then I won't do that, for sure."
In June 2022, Waititi provided an update on how his movie was progressing, noting that he hadn't even finished the script at that point in time and that he was "still throwing everything at the wall" for ideas that he could use in his movie:
"No. No, I'm able to kind of bring my tone. At the moment it's just very early, because I ... still haven't even finished the script. I'm still trying to come up with ideas and I'm mostly kind of in that part of the process where it's still very kind of open. And when I write, I kind of write every idea I've ever had and then start to kind of chisel it down into something. But I'm still throwing everything at the wall right now."
Will Waititi Act in His New Star Wars Movie?
Looking at Taika Waititi's history on the big and small screen, it wouldn't come as a huge shock to see him eventually take a small role in his own Star Wars movie the way he has in his past entries. But going off of his most recent quotes, it appears that being on screen for this new movie isn't on his radar at the moment.
For now, the big question is when this movie will actually go into production, especially with Star Wars' theatrical slate being so up in the air for the time being.
But with Waititi hoping to bring plenty of tricks up his sleeves for Star Wars fans, this new movie will help bring a new flavor to the Star Wars universe, whether Waititi plays a role in the story or not.