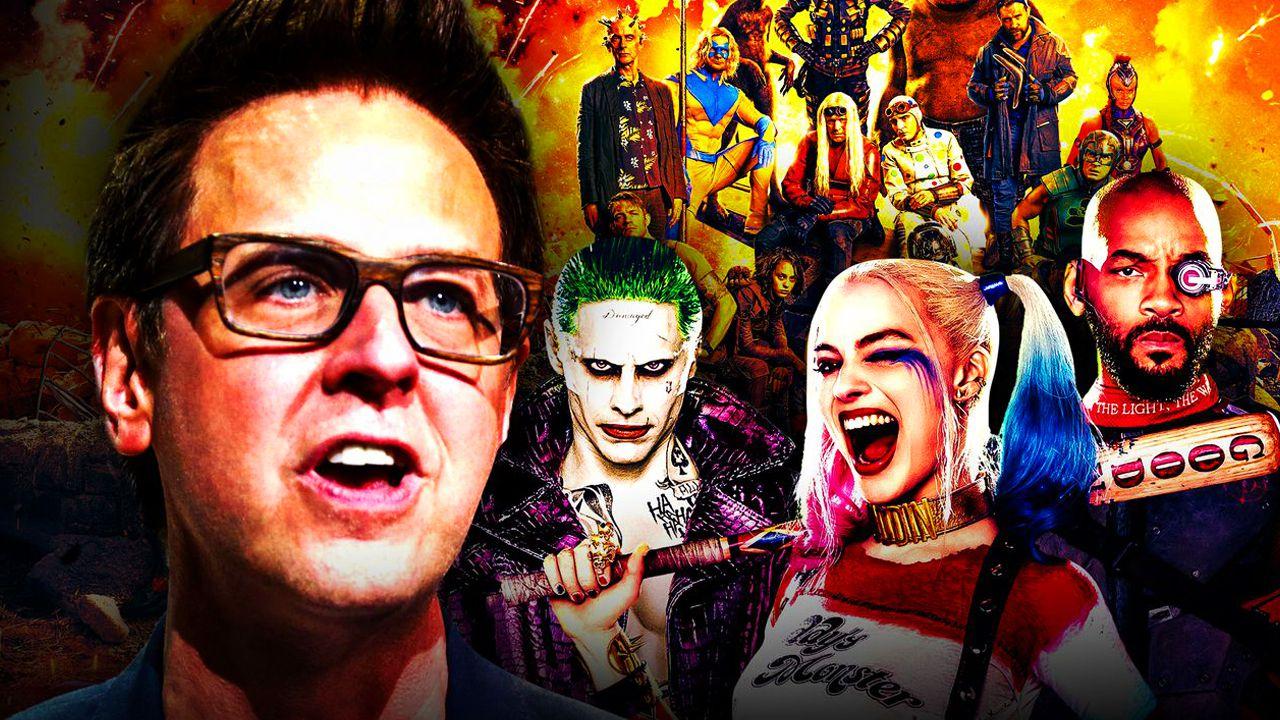 If you want a comic book movie done right, James Gunn is high up on the list of people to call.
Following an extremely successful two-movie run in the Marvel Cinematic Universe with Guardians of the Galaxy in 2014 and its sequel in 2017, Gunn took his talents over to the DCU to write and direct a villain-based film titled The Suicide Squad.
Warner Bros. made an attempt at creating a Suicide Squad movie in 2016, but it wasn't too well-received by fans or critics. The same can't be said for Gunn's film, which is set to premiere in theaters in less than a week.
Critic and press reactions for The Suicide Squad have been incredibly positive, with a Rotten Tomatoes Tomatometer score of 96% that is even higher than 2008's The Dark Knight.
It is more than clear that Warner Bros. wants to keep Gunn for as long as they can. Season 1 of a Peacemaker television series starring John Cena on HBO Max has already been written and filmed.
Gunn recently took to Twitter to answer a fan's question about whether he has made any plans to return to DC Comics with future projects, which he confirmed with an "I have yes!"
Earlier in the year, Gunn was answering questions on Instagram, where he revealed that he had in fact been in talks with Harley Quinn actress Margot Robbie about a spin-off series for that character as well. He also teased that he had "one toe dipped in" another project, which fans were assuming was going to be about Krypto the Superdog, but the Suicide Squad director quickly confirmed that wasn't the case.
However, Gunn recently shed some additional light on his future with the DC Extended Universe, more specifically on where The Suicide Squad would go next.
ANOTHER SUICIDE SQUAD FILM?
In a recent interview with Entertainment Tonight, Gunn was asked about the possibility of him returning for another The Suicide Squad film. He said that "it's possible" for another movie to happen and even alluded to making other projects about the villainous characters "individually."
Most notably, however, is his optimism about returning to the "villain-verse," saying that he "[doesn't] feel like [he's] done" yet:
"Yeah. I think it's possible. You know, Suicide Squad or even taking somebody from The Suicide Squad and doing something with them individually or a couple of them or whatever. I have all sorts of ideas, and we talk about it all the time. I don't feel like I'm done with this villain-verse yet."
DC IS "GUNN"ING IT
Any studio would be extremely lucky to have James Gunn at the helm for even one project, let alone multiple.
It is clear that he has definitely enjoyed working on The Suicide Squad, seeing as how he has already written and filmed a spin-off series for Peacemaker.
With the critic reviews of The Suicide Squad being so high, Warner Bros. would be making a grave mistake by not allowing him to continue his story. The DCEU has needed a breakthrough film to boast its franchise with, and it seems as though it finally has one.
Man of Steel and Wonder Woman went over well in the eyes of fans, but the former never received a sequel, and Wonder Woman 1984 hasn't been known as one of the DCEU's best.
Anytime Gunn has been asked about returning to the DC Extended Universe, he has always expressed a great interest in doing so. With the Peacemaker show, the possibility of a Harley Quinn series, and also saying that he has already been in talks with the studio on returning in the future, it seems that Warner Bros. has the acclaimed director locked up for whatever they have planned next.
The Suicide Squad debuts in theaters and on HBO Max on August 6, 2021.