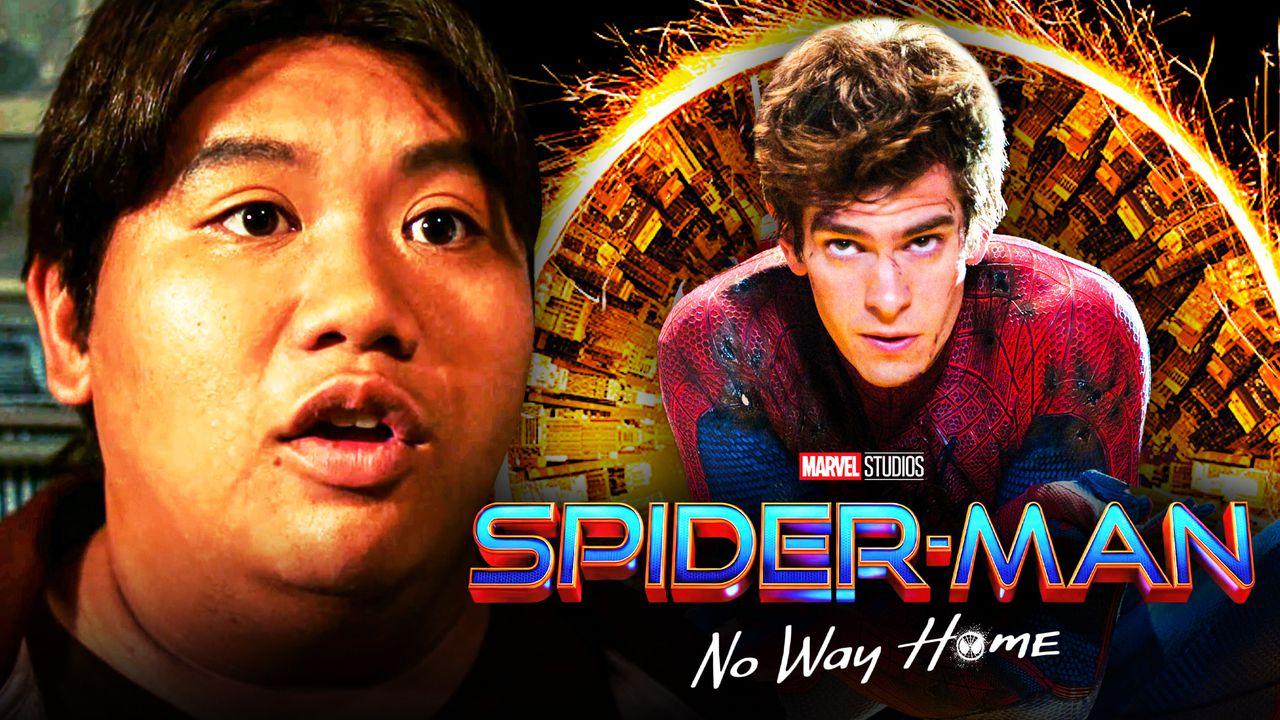 Spider-Man: No Way Home is heading into its fourth week in theatres worldwide, and fans are still reeling from the events that transpired in its two-and-a-half-hour runtime. The MCU threequel had the lofty task of setting up the future of Tom Holland's Peter Parker while also serving as a celebration of Spider-Man's nearly twenty-year cinematic history, and it did so in style. 
Bringing in villains (and heroes) from both Andrew Garfield and Tobey Maguire's wall-crawling universes not only provided a multitude of cheer-worthy moments for fans but also allowed the MCU's Peter to come of age and truly realize what it means to be Spider-Man. 
Heading into January, No Way Home continues its record-setting tear across movie screens (so much so that it's causing Sony to shift its 2022 calendar), while audiences have been able to finally dive into how this Marvel epic came to be. 
Taking a look at some recent images, webheads worldwide have finally gotten a glimpse at what went into one of No Way Home's most-exciting sequences. 
Behind the Scenes of Andrew & Tobey's Reveal
Ashley Morgan, who served as an assistant to director Jon Watts on Spider-Man: No Way Home, shared behind-the-scenes footage of Tobey Maguire and Andrew Garfield's introduction scene in the recent MCU film. 
Accompanied by the caption "coordinating magic", the video shows off Ned Leeds' grandmother's living room, where Maguire and Garfield were first seen in the Spidey threequel. 
The crowd seen in the brief video is much of the crew on the movie, with stand-in actors playing the parts of Ned, MJ, Peter 2 (Maguire), and Peter 3 (Garfield).
Watch the full video below:
Peter 2 and Peter 3 Make Their Debut
It is so nice, now that the spoiler barriers have broken down, that both the people seeing No Way Home and the people who made it happen can share every little tidbit regarding the film.
Though not inherently spoiler-ladened, three weeks ago this video would have had the internet in a flurry trying to dissect what it all means. Now though, the Spidey faithful can celebrate this moment, knowing what it means and how much this scene means to them. 
Garfield and Maguire's introductions in No Way Home will become the stuff of legends as time goes on, especially coming after one of the most emotionally-charged scenes in MCU history. Seeing how the sausage got made on an iconic sequence like this, even if it is this brief Instagram Story, is still incredibly cool.
When Sony Pictures inevitably release their "Making of No Way Home" documentary, it is little snippets like this that will prove invaluable.
At this point, it feels like fans will take any and every behind-the-camera look at No Way Home, and it only feels like this is just the beginning. When will the internet be treated to high-quality images of the three Peters engaging in a hug? Or a better look at that sweet new suit that Holland's hero finishes the film in? It only feels like a matter of time. 
Spider-Man: No Way Home is in theaters now worldwide.