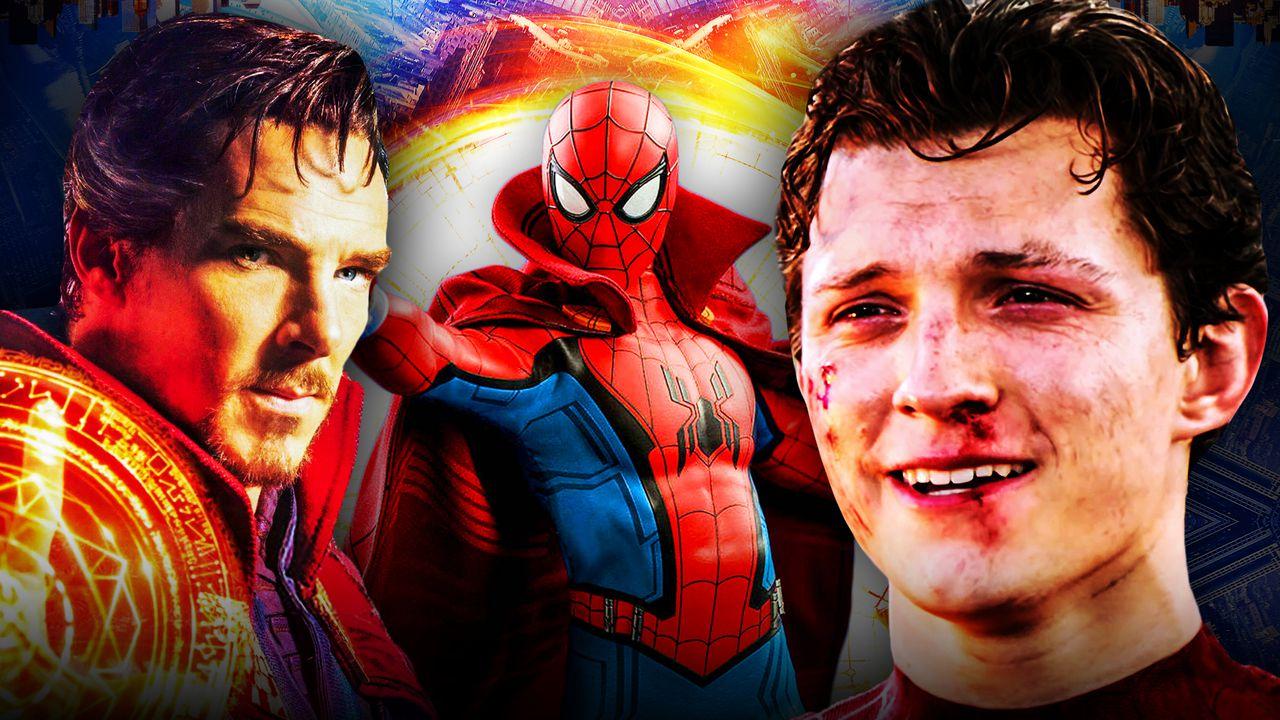 One of the most curious surprises seen in the What If...? poster was Spider-Man wearing Doctor Strange's iconic cloak. Initially, some fans had believed, like T'Challa, he had switched roles with another superhero. However, merchandise for the series quickly painted a morbid picture for Spidey to wear the Cloak of Levitation.
Simply dubbed "Zombie Hunter Spider-Man," it's evident that this Variant of Spider-Man will appear in the episode that focuses on the undead superheroes. It certainly doesn't bode well for the Sorcerer Supreme, who likely wouldn't have parted with his magical item to Spider-Man of all people unless he had no choice.
Hot Toys, which has already released figures for Spider-Man's new suit in No Way Home, have just released its first What If...? collectible figure, giving fans the best look at Zombie Hunter Spider-Man yet. 
THE SPIDER-MAN SUPREME
Hot Toys officially released images introducing a new collectible figure of Zombie Hunter Spider-Man, who will debut in What If...?.
This 1/6th scale figure will be the first collectible figure from the What If…? collection.
The figure includes a newly-crafted masked head sculpt with multiple interchangeable eyepieces to create various combinations of expressions.
In addition, as with all Hot Toys figures, it includes a posable body with interchangeable hands for signature poses, assorted web effect accessories, and a dynamic figure stand.
As many fans have noted, this Spider-Man suit isn't based upon any that have appeared in the MCU but from Avengers Campus.
One image shows a particularly good look at the Cloak of Levitation adorning Spider-Man.
These images also show that Peter Parker won't just be using the Cloak of Levitation as a fancy cape, as he's fully capable of utilizing it for its namesake.
IMPLICATIONS FOR DOCTOR STRANGE
Due to the name of this particular Variant, it isn't hard to guess that Spider-Man having the Cloak of Levitation likely means that Doctor Strange is dead or turned into a zombie. Obviously, the cloak wouldn't stay with him if he was killed or turned, so it possibly sought out a new wearer with Peter Parker.
The title also implies that Spider-Man is deliberately hunting down zombies, which could have been his former allies and mentors like Tony Stark, who fans have seen zombified in the latest trailer.
Additionally, as displayed in the Hot Toys figure photos, the Cloak of Levitation is working for Parker as intended, at least, until he becomes a meal for the undead.
What If...? premieres on Disney+ on Wednesday, August 11, 2021.
---
Pierre Chanliau began as a news & feature writer for The Direct at the site's launch in 2020. As a longtime reader of superhero comic books, Pierre's knowledge of Marvel and DC is extensive, informing his reporting and editorial pieces regarding the MCU and DCU.