Saturday Night Live (SNL) has returned in 2023 for Season 49 with, as usual, a massive cast of repertory and featured players, as well as some major hosts.
After closing out Season 48 early in May with the start of the writers' strike, SNL returned for Season 49 in October in a long-awaited episode with former player Pete Davidson and rising rapper Ice Spice.
SNL 2023 - Full List of Cast Members In Season 49
Here are all the main players on SNL's 2023 team, with more details below on each individual member:
Michael Che
Colin Jost
Mikey Day
Andrew Dismukes
Chloe Fineman
Heidi Gardner
James Austin Johnson
Punkie Johnson
Ego Nwodim
Sarah Sherman
Kenan Thompson
Bowen Yang
Molly Kearney
Michael Longfellow
Chloe Troast
Devon Walker
Marcello Hernandez
Michael Che
Michael Che will continue his long tenure of anchoring the "Weekend Update" sketches going into Season 49, while also sticking around as one of the show's writers as he has done since 2013.
Che has been hosting the "Weekend Update" since 2014 when he became the long-running sketch's first African-American presenter. 
Colin Jost
Colin Jost serves as the second of SNL's "Weekend Update" anchors, headlining one of the show's most popular sketches alongside Michael Che as they parody current events in a new format.
Jost has been involved in SNL since he became a staff writer in 2005 and has been co-anchoring "Weekend Update" since 2014. He was notably part of a viral sketch that mocked the prospect of a Black Superman casting.
Mikey Day
Mikey Day will continue to be a repertory player on SNL this season, continuing with the same position he's held since 2018.
Perhaps his most famous sketch on the show was the "Haunted Elevator" in which he played one of the dancing skeletons alongside Tom Hanks.
Andrew Dismukes
Andrew Dismukes has been a writer for SNL since 2017 and has since progressed to become a featured and now repertory player in the show. 
His comedy experience dates back as far as 2013 when he was doing stand-up while he was a freshman in college.
Chloe Fineman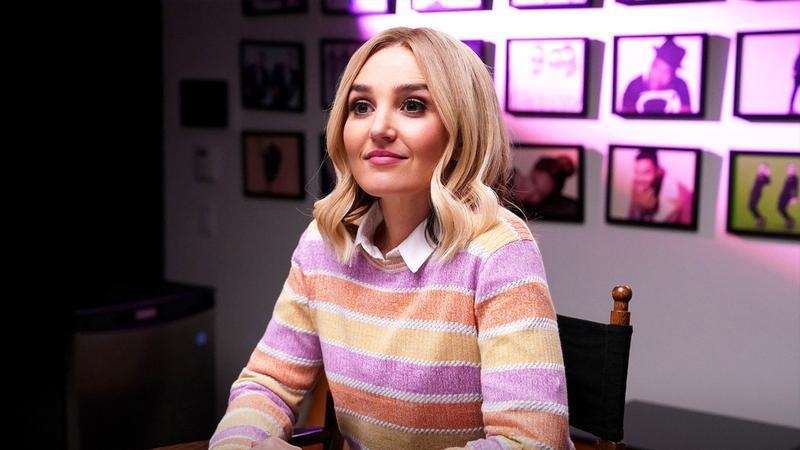 Chloe Fineman has been with SNL since 2019 and began serving as a repertory player in 2021.
In her debut season on SNL in 2019, Fineman was cited by Entertainment Weekly as the MVP of the season.
Heidi Gardner
Heidi Gardner has been an SNL cast member since 2017 and has been a repertory player in the show for several years.
Gardner also had a guest role on the NBC comedy Superstore in which she played Dina's nemesis, Colleen.
James Austin Johnson
James Austin Johnson is now in his first year as a repertory cast member of SNL and his third in the show overall. 
Johnson has famously impersonated two U.S. Presidents, Joe Biden and Donald Trump, the latter of which became a viral sensation. 
Punkie Johnson
Jessica Willams, better known by her stage name of Punkie Johnson, is going into her second year as a repertory player with Season 49.
Some of Williams' acting roles have included Steve Carell's Netflix comedy Space Force and CBS' adaptation of British comedy Ghosts.
Ego Nwodim
Actress and singer Ego Nwodim is going into her sixth year on SNL wtih Season 49, and she also appeared on the big screen recently in Lyle, Lyle, Crocodile.
Sarah Sherman
Sarah Sherman was promoted to repertory status for Season 49 as she enters her third year on SNL, with her unique style of surreal and body horror comedy having become rather iconic.
Kenan Thompson
Kenan Thompson holds the record for the show's longest-serving cast member, having joined the team in 2003 while being amongst the repertory players going back as far as 2005.
Thompson has become one of SNL's most iconic faces, with his work even earning him six Emmy nominations - one of which he took home.
Bowen Yang
Bowen Yang has been with SNL since Season 45 and has held repertory status since Season 47, having been on the show's third-ever openly gay player and the first Chinese-American.
On top of his SNL duties, Yang has had an expansive acting career with roles in The Lost City, Monsters at Work, Bros, and much more.
Molly Kearney
Molly Kearney joined SNL last season as the series' first-ever nonbinary-gendered cast member and a featured player on the show. They have also appeared on Amazon's A League of Their Own and Disney+'s Mighty Ducks: Game Changers.
Michael Longfellow
Michael Longfellow joined SNL with Season 48 and famously built a gag around how his parents' frequent remarriages have resulted in a collection of step-parents throughout his 29-year lifetime. 
Chloe Troast
Chloe Troast boarded SNL for Season 49 as the only new featured player, having reportedly been close to joining the show last year. 
Before now, Troast was best known for co-writing and starring in the popular web series The Basics.
Devon Walker
Devon Walker will be heading into his sophomore season as a featured player in SNL, after his work as a staff writer on Season 6 of the popular animated comedy Big Mouth. 
Marcello Hernandez
Similarly in his second year on SNL is Marcello Hernandez, who comes of Cuban and Dominican descent. Hendandez played as part of Just for Laughs' "New Faces of Comedy" showcase in 2022. 
---
Saturday Night Live Season 49 airs at 11:30 p.m. ET on Saturday nights on NBC.
---
Sam Hargrave is the Associate Editor at The Direct. He joined the team as a gaming writer in 2020 before later expanding into writing for all areas of The Direct and taking on further responsibilities such as editorial tasks and image creation.