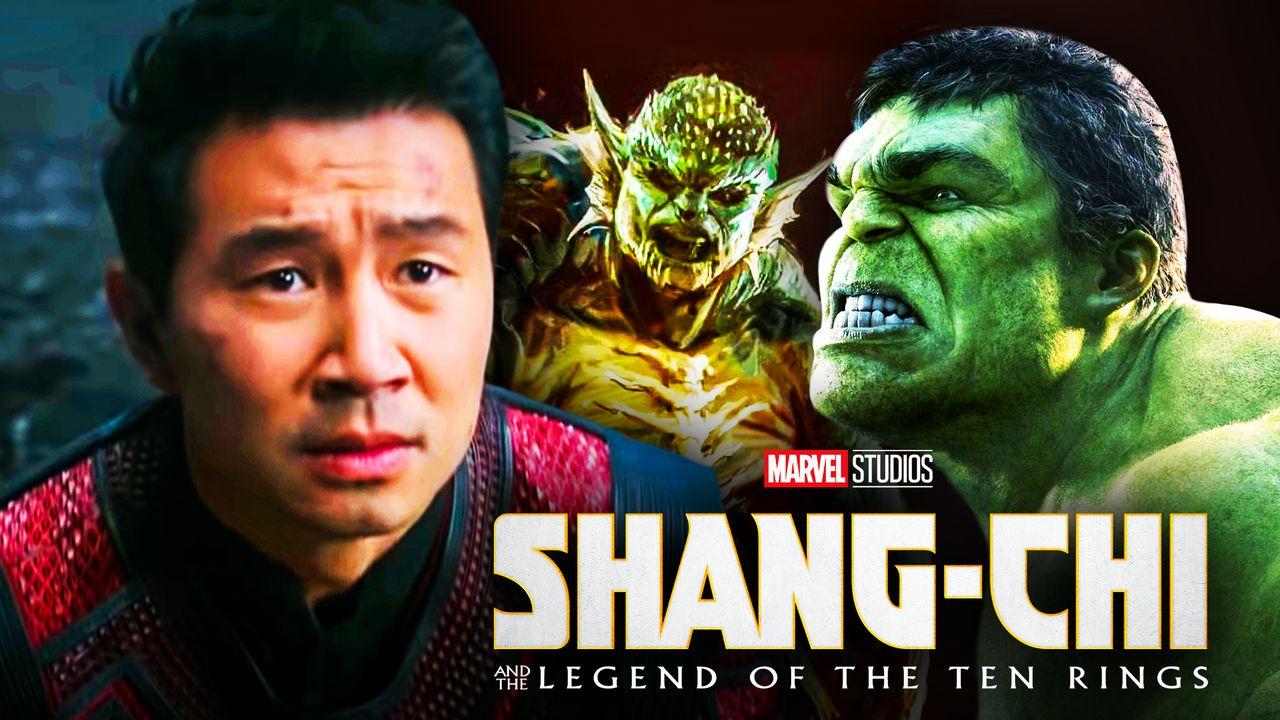 Shang-Chi and the Legend of the Ten Rings received a warm welcome into the MCU. Just as Black Panther did in 2018, the film offers a rich culture that has not yet been seen in the world of Marvel.
Along with the diversity that it brought, another strong attribute of Shang-Chi is the stellar lineup of characters that made their MCU debuts. Simu Liu's Shang-Chi, Awkwafina's Katy, and Meng'er Zhang's Xialing are just a few of the new faces that fans already can't wait to see more of.
However, the movie did also provide viewers with characters that they were familiar with. Trevor Slattery, played by Academy Award-winning actor Ben Kingsley, made his show-stealing return to the MCU for the first time since Iron Man 3. Along with Kingsley was Doctor Strange's colleague Wong, portrayed by Benedict Wong, who was seen in a Fight Club-style one-on-one brawl with Tim Roth's Abomination from The Incredible Hulk.
Abomination's appearance was quite different from when he was last seen in 2008, and a bit of concept art from Shang-Chi provides a better look at Hulk's rival.
Shang-Chi Concept Art of Abomination
Anthony Francisco, a Senior Visual Development Artist at Marvel Studios, shared a photo via Instagram of Abomination's concept art in Shang-Chi and the Legend of the Ten Rings.
The picture offers a stellar look at the leviathan-like muscular monster, showcasing his visible bones on the front of his body as well as his spiky head.
Above is the concept art, and it is more visible than the quick glances that the film provides as he is constantly moving around. The artwork is beautiful, but menacing at the same time.
When compared to a shot directly from the film, it can be seen that the final design for the character follows fairly closely to the concept design.
Abomination in Future MCU Projects
The return of Hulk's adversary may have come as a bit of a surprise to some, seeing as he has not had a role in all but one film in the franchise before appearing in Shang-Chi.
It is confirmed that Roth will also be returning as Abomination in 2022's She-Hulk series, which will be streaming on Disney+. It will be interesting to see both him and Hulk on-screen together again, and the addition of She-Hulk will make the experience even more gripping.
Although he was only in the film for one scene, it was a great nod to Abomination, especially with his new design. The fins on his head were an incredible addition, making his appearance follow more closely to how he looked in the comics.
It is exciting to know that Hulk's foe will be back soon when he takes on a more prominent role in Disney+'s She-Hulk.