The next Marvel Studios project in the pipeline is its upcoming Disney+ series, Moon Knight. The project stars Oscar Isaac as the titular hero who believes he's been gifted powers and a purpose by Khonshu, the Egyptian God of the Moon. The character also suffers from dissociative identity disorder, resulting in multiple personalities coming out.
The show will be the start of its own story and generally disconnected from the MCU—not that it doesn't take place in the same universe. Fans just won't need to worry about other characters or lore crossing over into this tale.
But what about the future of the property? Will audiences see a continuation of Moon Knight down the line? A second season perhaps?
Now, Ethan Hawke, the actor who plays the main antagonist of the show, commented on where everything might go from here.
Ethan Hawke Teases Moon Knight's Future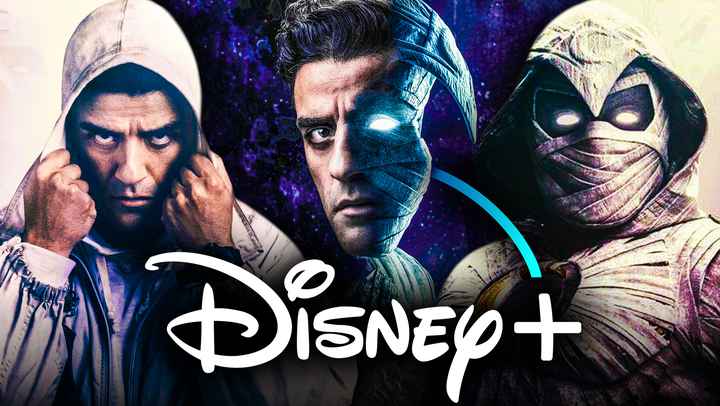 In an interview with IGN about his upcoming Marvel Studios series Moon Knight, Ethan Hawke, who plays Arthur Harrow on the show, commented on whether he and his co-star Oscar Isaac would want to return for roles beyond the finale, such as in another season.
Hawke revealed that the upcoming project "functions as a limited series" but could potentially become "the origin story of a larger thing:"
"The good news is that it's possibly both. It lives and breathes on its own merits, it functions as a limited series – and if people are engaged and excited by it then it could be the origin story of a larger thing."
Moon Knight Will (Probably) Have a Second Season
With how the Marvel Cinematic Universe functions in general, it's not really in doubt whether fans will see the character again. Nothing is confirmed until Marvel says so, but as Oscar Isaac himself declared, it would be hard to imagine simply leaving this immensely interesting hero on the sidelines.
The bigger question is if the upcoming series will be getting a proper continuation, or will the future of the Fist of Khonshu lie in appearances elsewhere and team-up films? At the very least, he will be seen again.
Plenty of rumors suggested that Mahershala Ali's Blade will be rounding various characters up to form a new team called the Midnight Sons. The first step to this would likely have been his appearance at the end of Eternals to warn Kit Harington's Dane Whitman.
There's always the chance that by the end of the sixth installment in Isaac's upcoming series, Blade will be there ready to recruit—though it's probably best not to hold one's breath.
Moon Knight premieres on Disney+ on March 30.