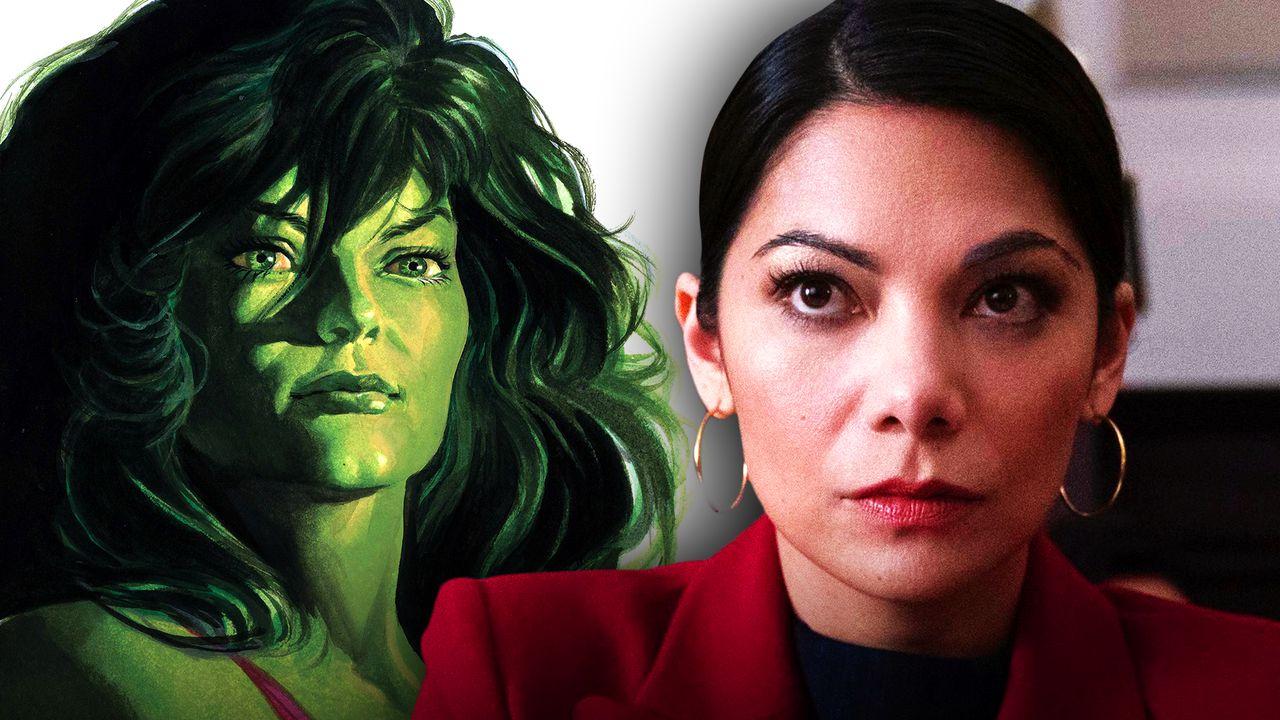 2021 is bringing the start pf production for a number of different projects in the MCU, many of which won't release until later this year or early next year, one of these is Tatiana Maslany's She-Hulk , which is set to finally expand on the legacy T he Incredible Hulk first brought to the world nearly 13 years ago.
The Disney Investor Day meeting confirmed appearances in this show for Mark Ruffalo's Bruce Banner and Tim Roth's Abomination , and casting calls have revealed multiple other roles for which the studio is looking. In that light, news has just come on a specific actor that will br joining this already star-studded cast.
GINGER GONZAGA JOINS SHE-HULK
Deadline has exclusively reported that Ginger Gonzaga is joining the cast of Marvel Studios' She-Hulk , which will release on Disney+ next year. Gonzaga will be playing the best friend of Maslany's Jennifer Walters.
In comics from the 1980s and 90s, the character Jill Stevens is Jennifer Walters' closest acquaintance; it's not confirmed if Gonzaga will be playing Jill Stevens or a different best friend character altogether.
Gonzaga followed up this news with a post on her Instagram page, including the following caption:
She Hulk! I cannot even begin to tell you how excited I am join She-Hulk. We will be directed by THE Kat Coiro! Jessica Gao is writing our series, and fam... she. Is. Funny. I get to pal around with Tatiana Maslany who can play ANYTHING, and I get to look fierce while being funny! So stoked to join the Marvel/Disney family, and they have have exuded nothing but support and kindness and next level vibes. I cannot wait! Also tons of rumors going around that Mark Ruffalo is the greatest dude. Will report back! Thanks Marvel!
Her full post can be seen below:
WHAT THIS MEANS
While Gonzaga's specific character name isn't revealed in this report, it does indicate that she will take on the role of Jennifer Walters' best friend in this Disney+ solo series.
In recent comics storylines, the role of Walters' best friend has typically been filled by Patsy Walker, who takes on the superhero mantle of Hellcat. It's unclear if this will be taken from the comic pages, however, since this character was utilized as Patricia "Trish" Walker in the Netflix-based Jessica Jones series.
Gonzaga's experience over the last few years mostly consists of voice acting roles in comedy series like Robot Chicken and Family Guy. She also has minor roles in series such as Grace and Frankie and the newly-released Space Force , although this will easily qualify as her highest-profile role to date.
This is only the fourth actor confirmed to be in She-Hulk alongside Tatiana Maslany, Mark Ruffalo, and Tim Roth, although there is still plenty of time before the series makes its debut. These casting announcements will likely be more plentiful over the next few weeks as cameras begin to role.
She-Hulk is confirmed to begin production in early 2021 and is set for release on Disney+ sometime in early 2022 .