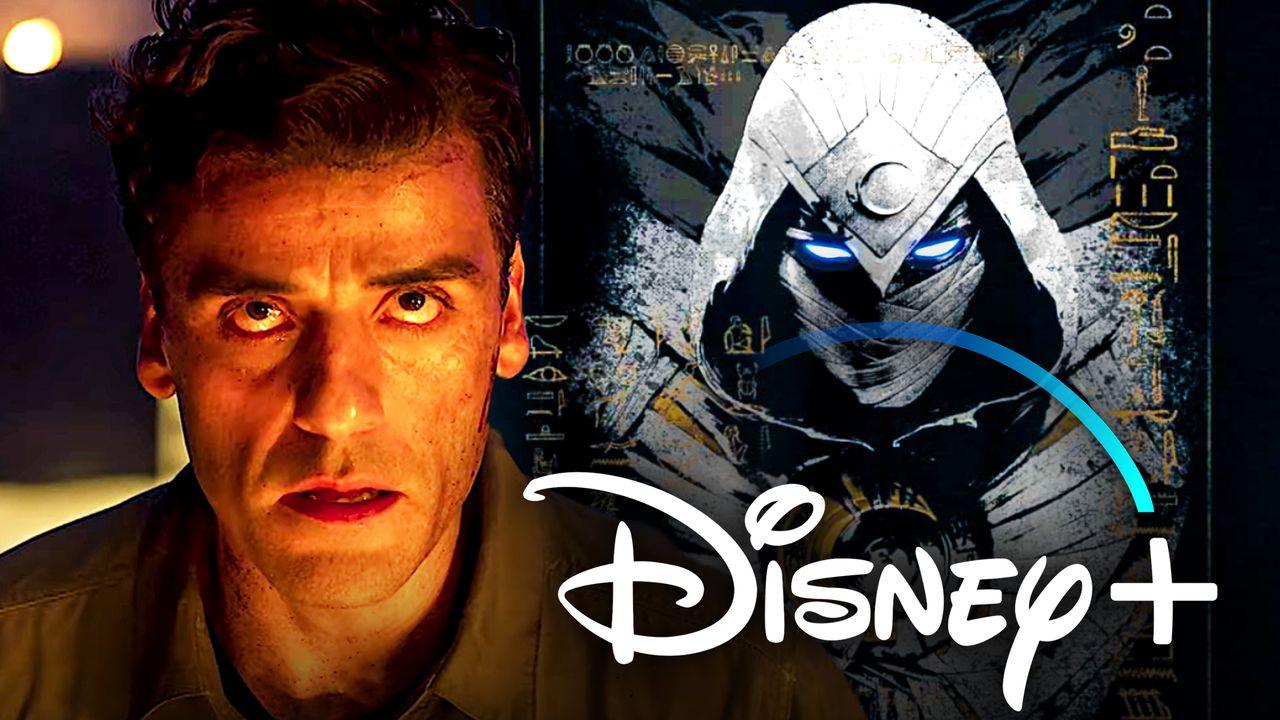 Moon Knight is set to be Marvel Studios' first Disney+ project in 2022. The upcoming series will feature the MCU debut of Oscar Isaac as the next Marvel hero, and it will pit him against Ethan Hawke's mysterious Arthur Harrow. Plot specifics of Moon Knight are still shrouded in secrecy, but its first official trailer offered a glimpse of its intriguing narrative centering around Marc Spector's different personalities due to his dissociative identity disorder. 
Moon Knight's first trailer officially arriving means that marketing for the series is expected to ramp up in the weeks leading to its March release. While fans have been analyzing every frame of the recently released trailer, official merchandise for the series is poised to follow suit. 
In December 2021, a Moon Knight production hat emerged online, giving fans a peek at the show's updated logo. Hot Toys also recently announced that a collection dedicated to the Marvel hero will be released. 
Now, another piece of merchandise for the highly-anticipated MCU series has arrived. 
A Fresh Look at Moon Knight's MCU Suit
An official listing from Amazon showcased brand-new merchandise for Moon Knight ahead of its Disney+ release in on March 30, 2022. 
The listing shows an officially-licensed t-shirt that offers another look at the design of Oscar Isaac's MCU costume for the series: 
The item is priced at $22.99 USD, but it is currently unavailable as of writing. 
Moon Knight Hype Ramps Up 
This latest merchandise offers another impressive look at Marc Spector's Moon Knight costume. It's safe to assume that this officially licensed shirt is the first of many Moon Knight merchandise on the market, meaning that more alternate looks at the comic-accurate suit will be unveiled. 
The full-blown reveal of Moon Knight's suit in the first trailer was one of its noteworthy moments, especially after months of anticipation. From its well-detailed appearance to its slick-looking design, many would agree that the wait was worth it. 
Given that Spector has different personalities, it's also likely that dedicated merchandise for Jake Lockley, Steven Grant, and even Mr. Knight could emerge down the line. This would create opportunities for fans to choose their preferred design in the future. 
All in all, the anticipation for Moon Knight is sky-high after its first trailer, and it looks like the hype will continue as more footage and merchandise releases soon. 
Moon Knight is set to premiere on Disney+ on March 30, 2022.