Marvel's Netflix shows introduced a plethora of incredible characters such as Daredevil, Luke Cage, Iron Fist, and the Punisher, while also expanding the franchise into the realm of television. While the projects reference major events from the MCU such as the Battle of New York in 2012's The Avengers, it is still unknown if the shows are canon to the big-screen franchise, especially considering the fact that they are produced under Marvel Television.
Despite that, the Defenders franchise still earned a generally positive reception from fans and critics due to its stellar storytelling and impressive performances from the cast. As a result, most of the shows enjoyed a run of at least two seasons, but disappointing follow-up installments and the development of Disney+ ultimately led to their cancellation. 
After the shows were canceled, many fans speculated that the characters would make their jump to the MCU, specifically on the Disney+ platform. The hope was further amplified when the characters' rights reverted to Marvel. 
As the Marvel shows have been confirmed to leave Netflix on March 1, fans were given a glimmer of hope when it was reported that the likes of Daredevil and Defenders will premiere on Disney+ Canada on March 16. 
Now, another update about Marvel's Netflix shows has been unveiled. 
No Defenders on Disney+?
An official release listing for Disney+ Spain for its March 2022 offerings doesn't include Marvel's Netflix shows like Daredevil, Luke Cage, and Jessica Jones, indicating that these projects will not be added to the streaming service in all regions in the month of March. 
This comes after Disney+ Canada recently revealed that Daredevil, Jessica Jones, Luke Cage, Iron Fist, The Punisher, and The Defenders will start streaming on the service on March 16, 2022.
The Disney+ Spain release listing for March 2022 can be seen below: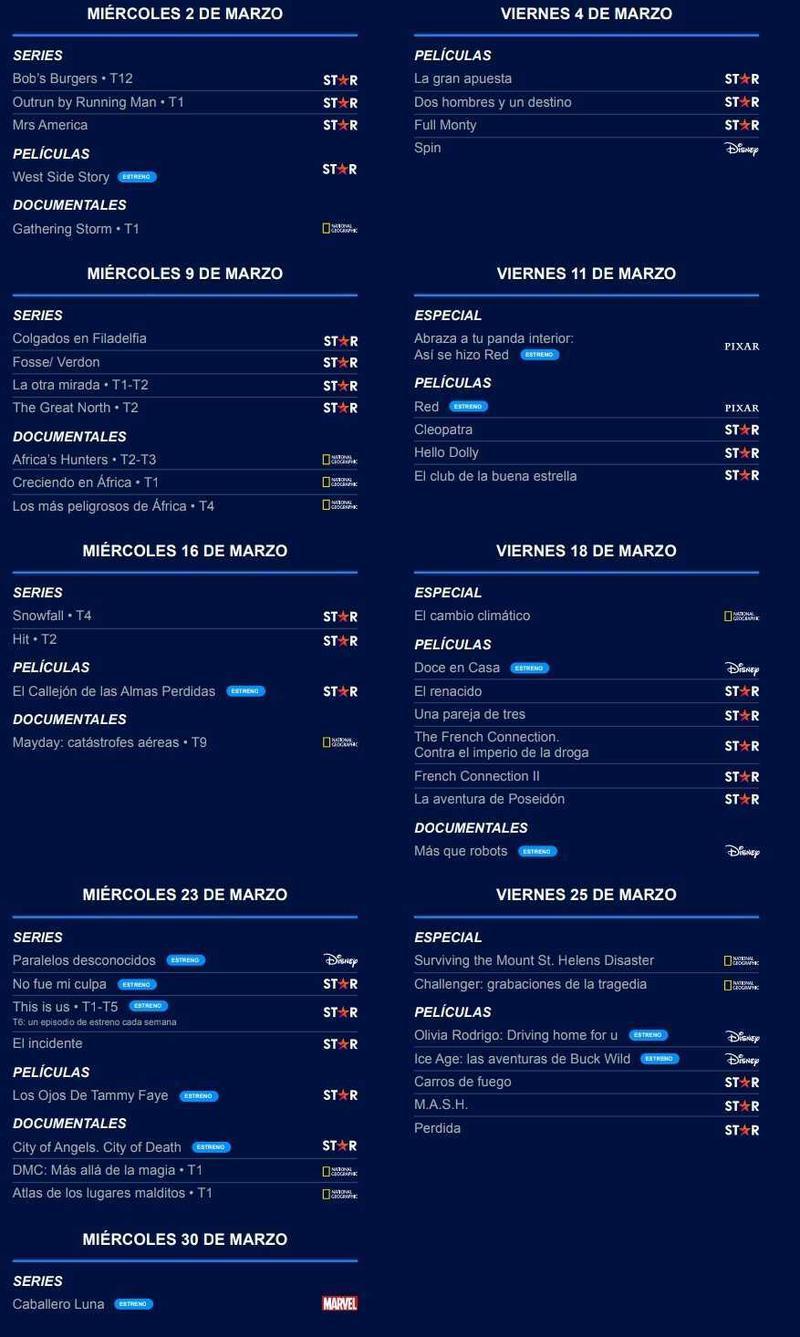 When Will Marvel's Netflix Shows Premiere on Disney+?
This latest update further solidifies that not every country will be able to stream Marvel's Netflix shows on Disney+ anytime soon. There could be a plethora of reasons as to why this is the case, ranging from rights issues or the fact that content distribution varies for every territory. 
Still, it is a good sign that the aforementioned shows will premiere on Disney+ Canada in March, potentially indicating that other countries could follow in the foreseeable future. It's possible that the Netflix shows could be released on the Disney streaming service in April 2022 at the earliest or within the calendar year. 
While it's also possible that the shows will end up on Hulu or Star (in some countries), it's still a win-win situation for Marvel fans since Disney+ will serve as the rightful home for all these heroes and villains down the line.
LATEST NEWS
TRENDING