Marvel Studios' Blade has been the most patiently-developed film of the Marvel Cinematic Universe's Phase 4. The vampire hunter reboot was announced with pomp and circumstance at July 2019's San Diego Comic-Con, as Marvel Studios president Kevin Feige welcomed two-time Academy Award winner Mahershala Ali to the Hall H stage, who "capped" off the panel by confirming his status as the MCU's Eric Brooks.
Chatter on Blade remained dormant throughout much of 2020, but things made significant progression in the back half of 2021. Marvel tapped Mogul Mowgli director Bassam Tariq to helm the project mere months before Blade would make his unofficial debut in Eternals. From there, Eternals co-star Kit Harington has been rumored to join the Blade cast, while Da Five Bloods standout Delroy Lindo has officially entered the ensemble.
With just under two weeks until Blade production kicks off, a new noteworthy name has signed onto the film. 
Blade Adds Milan Ray to Mahershala Ali-led Cast
According to The Direct's sources, Milan Ray has been cast as a key character in Marvel Studios' Blade. Specifics about Ray's role, which is unconfirmed by Disney and Marvel, are being kept under wraps.
The 14-year-old Ray joins the currently small cast, which only includes Mahershala Ali, Delroy Lindo, and Aaron Pierre (Krypton) at this time.
Milan Ray Bringing Cancelled Marvel Comics Character to the MCU?
Considering Milan Ray's age, signs point to her suiting up as Fallon Grey, the daughter of Blade. On the page, Grey was written as a 16-year-old popular girl from Oregon whose life is turned upside down when she discovers her vampire hunter lineage, which brings her on a monster-hunting adventure with her long-lost father.
This character was announced as the centerpiece for a new Marvel Comics series during San Diego Comic-Con 2015, but it would never make it to print. Many criticized the fact that a fully white male creative team was set to tell Grey's story. That backlash led to writer Tim Seeley and artist Logan Faerber leaving the project, with Marvel Comics ultimately axing the run shortly after. Rather than leaving the character on the cutting room floor entirely, Marvel Studios may see its live-action Blade reboot as the place to finally bring Fallon Grey to life.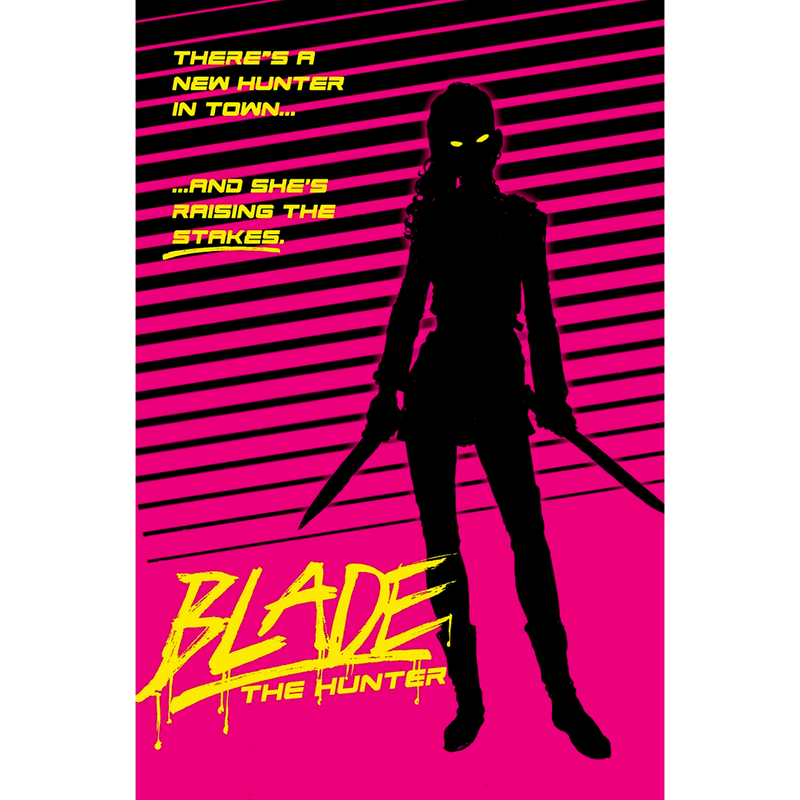 It is worth noting, however, that the comics recently retooled the character into Brielle, also known as Bloodline, who officially debuted as the daughter of Blade in Free Comic Book Day: Avengers/X-Men #1. Perhaps this new introduction to the formerly canceled character will paint a clear expectation of what fans might get down the road?  
Further evidence of Ray's role lies within a project that leading man Mahershala Ali turned down. It was reported in February 2021 that the acclaimed actor was offered the starring role in HBO's The Last of Us, a television adaptation of the hit 2013 video game. That game follows the duo of Joel and his surrogate daughter, Ellie, as they navigate a zombie-ridden post-apocalyptic world.
Ali's decision to pass on The Last of Us might lie in the fact that its story is too similar to what Marvel Studios had planned for Blade. Sure, zombies and vampires are different beasts, but they're cut from the same cloth. Mix in a father-daughter relationship as the focal point of that story, and it's clear that the two upcoming projects bear many striking resemblances.
Blade begins production later this year and is currently without a release date.