Although companies like Marvel Studios and Warner Bros. are looking to make their mark in 2022, the year is filled with highly-anticipated blockbusters across the industry.  Included in that mix is James Cameron's Avatar 2, a movie that's been almost a generation in the making. This otherworldly sci-fi epic has faced delays unlike those of any other major movie, but it's finally on the horizon.
In 2010, the first Avatar film became the highest-grossing movie ever at the historical box office much in thanks to its one-of-a-kind visual effects. Its biggest competition came with 2019's Avengers: Endgame from the MCU, which came out on top for a short time before Avatar was re-released in theaters and retook its box office title.
Although Cameron has teased as many as four sequels adding to the story, it's been more than a dozen years since Avatar first arrived. That extended delay has taken Avatar 2 off the radar for many moviegoers, even with filming reportedly making headway on Avatar 3 and Avatar 4.
Now, in a new exciting development, fans may have an idea of when to expect the first look at their return to Pandora.
Avatar 2 Trailer Coming with Next MCU Movie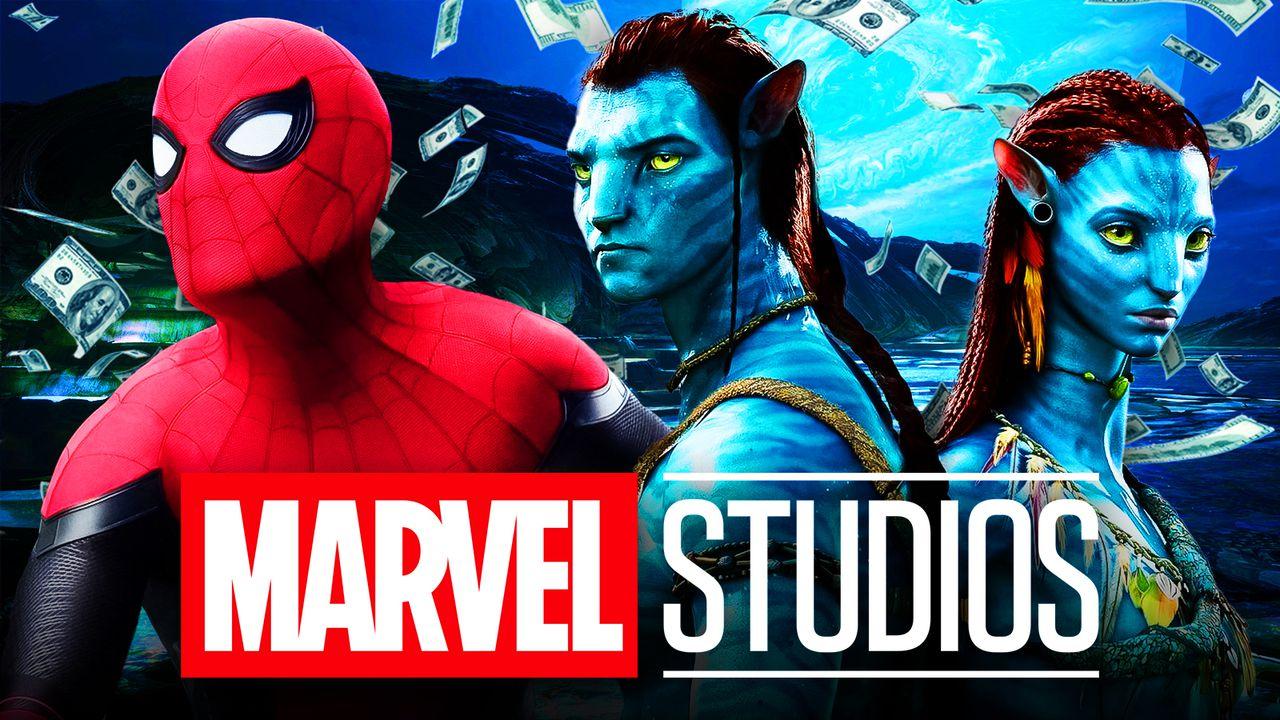 The Ankler's Jeff Sneider reported that Disney is planning to debut the first trailer for James Cameron's Avatar 2 in front of the May 6, 2022 theatrical release of Marvel Studios' Doctor Strange in the Multiverse of Madness.
Disney reportedly hopes that this trailer strategy will be a win-win for two of their biggest blockbusters in 2022, kicking off the worldwide marketing for the December 2022 sequel to a 13-year-old cinematic phenom while also generating a few extra dollars for Doctor Strange 2 from fans of the Pandora franchise.
Marvel Aiding Epic Return to Pandora
Doctor Strange 2 is hoping to be in the conversation for the biggest movie of the year thanks to the Multiverse breaking and dozens of potential cameos coming into play. Now that Disney owns the rights to the Avatar franchise, it seems like a logical move to promote another movie in Avatar 2 that could be just as big of a hit.
Avatar sits about $50 million ahead of Avengers: Endgame at the all-time box office, most of that revenue having come more than a decade ago. After Marvel Studios and Sony teamed up to deliver another nearly $2 billion hit in Spider-Man: No Way Home to close 2021, the opportunity to promote another film with that financial potential is too good to pass up.
While fans wait for the highly-anticipated first trailer for July's Thor: Love and Thunder, May would seem to be a little earlier than expected for an Avatar 2 trailer as the film debuts seven months later. However, fans have seen plenty of Thor recently thanks to 2017's Thor: Ragnarok and two subsequent Avengers movies, and Disney wants to give Avatar 2 as much spotlight as possible.
This date will also allow Disney to get a slight head-start over Warner Bros. which currently has Shazam!: Fury of the Gods set to premiere on the same exact day as the Avatar sequel. 
Avatar 2 is set to release in theaters on December 16, 2022. The first trailer is rumored to arrive alongside Doctor Strange 2, which premieres on May 6, 2022.