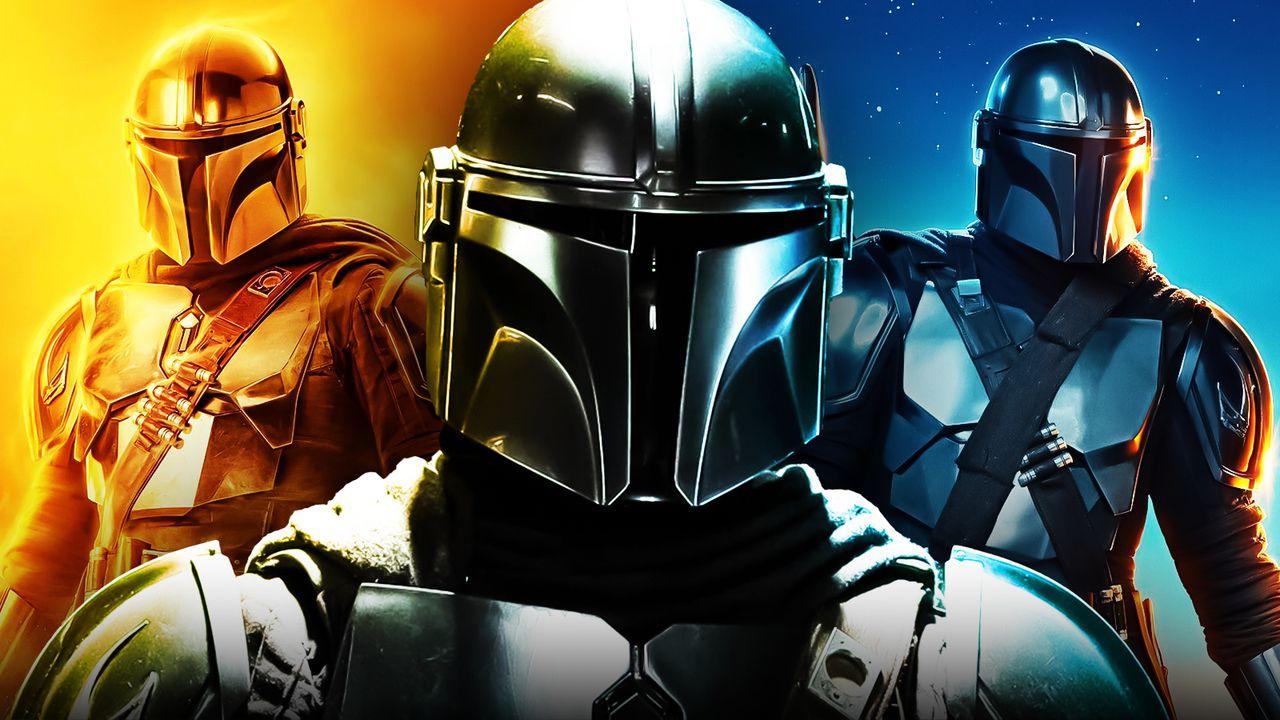 The Mandalorian featured many thrilling scenes featuring Pedro Pascal's Din Djarin. In the show's first two seasons, Din experienced several battles in the galaxy far, far, away in order to protect Grogu from the Empire's forces. From hunting down his old crew to ultimately besting Moff Gideon using his Beskar spear, the galactic bounty hunter has gone through many notable encounters. 
Din's many badass moments in the galaxy have led many to wonder if he is somehow overpowered, especially considering that he always comes out on top during battles. This is also on top of the fact that he has the Darksaber in his possession while having Beskar as his protective armor. 
Now, one of The Mandalorian's directors has shed some light on the subject. 
The Mandalorian's Powerful Beskar Armor
The Mandalorian director Bryce Dallas Howard sat down with Romper to talk about the resistance of Din Djarin's Beskar armor in the Star Wars series. 
When the interviewer first mentioned the idea that Beskar seems to be "completely impervious," Howard agreed by saying "yes."
Afterward, Romper pointed out that Mando appears not to be injured inside since he's basically being shot at by lasers, alluding to concerns of Din Djarin being overpowered. Howard responded by admitting that Din Djarin is "very strong" and he's trained to be a warrior, but she did mention that "bacta spray is helpful" in circumstances like these. 
The Jurassic World actress continued by using a scene in Chapter 6 of The Book of Boba Fett where Mando was sliced by the Darksaber, saying that she was excited to include that to prove the point that the character is not overpowered in any way. 
The full exchange can be read below: 
Romper: "You might not have the answer to this, but Beskar, it seems to be completely impervious."

Howard: "Yes."

Romper: "Mando seems to be able to be shot multiple times in the chest without taking any damage. But that seems weird to me because, even though he wouldn't sustain any damage to his suit, wouldn't he get injured on the inside and need some time to recover? You're being shot at by lasers."

Howard: "You're absolutely right. He's very strong, and in Mandalorian culture, they're trained to be warriors, and so they can do that. But then, that's where bacta spray comes in as well. Because he doesn't have a bacta tank like Boba, but bacta spray is helpful. But you are absolutely right... In the Boba Fett season, Mando got sliced by the dark saber, and then his leg was messed up. I was super excited to have that because I wanted to show he gets hurt and then heals from bacta spray."
Will Season 3 Showcase More of Mando's Struggles?
Without a doubt, Din Djarin is a skilled warrior who always knows how to assess the battle to gain the upper hand. However, Bryce Howard Dallas' remarks, combined with his leg injury during The Book of Boba Fett, cement the idea that Mando is not superhuman, and he could potentially be killed if the odds are stacked against him. 
Having Beskar armor definitely helps during a scuffle, but this doesn't change the fact that the one wearing it is not immortal. Still, it would take an enormous amount of effort to take down the likes of Mando and Boba Fett in a battle, considering their skill set as galactic bounty hunters. 
The Book of Boba Fett gave a preview of Mando's struggle when using the Darksaber, which could likely continue in The Mandalorian Season 3. Doing this would allow the series to showcase Din's evolution as a formidable warrior while still striking the balance of his father-son bond with Grogu. 
The Mandalorian Season 3 is rumored to premiere in late 2022.