For most of the last two years, Justice League star Ray Fisher has continued his tirade against Warner Bros. after revealing the abuse he reportedly endured on the set of Justice League in 2016. First lashing out against replacement director Joss Whedon, he moved his way up the ladder through every executive at the company, calling out the group for malpractice at every turn.
Fisher has used some of Warner Bros' biggest moments in the public eye to slam the studio on social media for what happened to him, from news about The Batman's theatrical success to Zack Snyder's Justice League winning the fan-voted "Movies Cheer Moment" at the 2022 Oscars. Largely focusing his attention on WB President of DC films Walter Hamada, the fight still seems nowhere close to ending for the former DCEU star. 
Most recently, Warner Bros. has pushed through a major transitional period due to the merger with Discovery, which has resulted in some managerial changes like the former Warner Bros. CEO being removed from her position. Now, as more changes take place at the top of the Warner Bros. food chain, Fisher has again shared his thoughts on the developments.
Ray Fisher's Thoughts on WB Exec Changes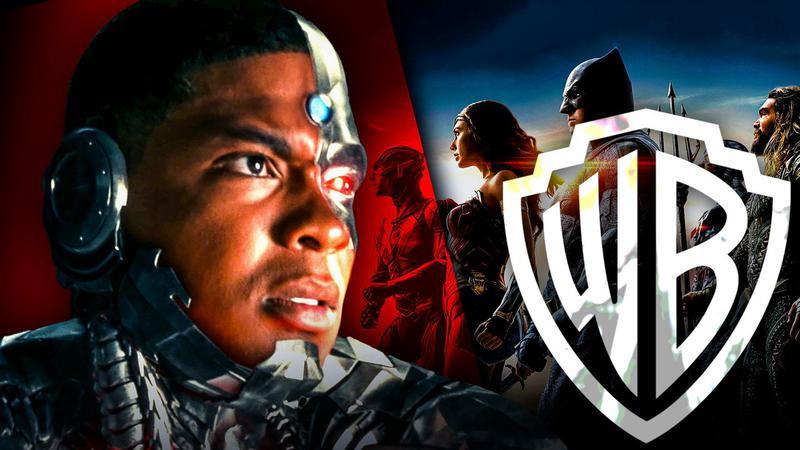 Justice League star Ray Fisher took to Twitter to address the latest change from Warner Bros. management.
Fisher shared a Variety article reporting on Johanna Fuentes leaving her position as WB's Communications Chief, noting that it will "go a long way toward changing the culture" at the studio. He revisited the "hit piece" that was put out on September 4, once again noting how the company is trying to "protect Walter Hamada" in the ongoing debacle:
"This will go a long way toward changing the culture of Warner Bros. The September 4th hit piece that was put out on me to protect Walter Hamada was straight out of the old Hollywood playbook. It's nice to see Warner Bros Discovery on the path to something new. A>E"
Fisher Relentless Against Warner Bros Management
Warner Bros' merger with Discovery has forced some big changes in the company's management as the two major studios join forces with one another. Just as Fisher has done with nearly every major event concerning the company over the past few years, he utilized this moment to reaffirm his stance against the company for what he went through on the set of Justice League.
Even after nearly two years have passed since his initial claims, the DCEU's Cyborg actor remains as passionate as ever about making sure Warner Bros. is held accountable for its actions. He's seen support from numerous co-stars like The Flash's Kiersey Clemons and Aquaman's Jason Momoa, although it appears that nothing has changed on either side of the fight.
It appears that Fisher's crusade against Warner Bros. is far from over, even as the company goes through this transitional period and settles in with its new leadership group. For now, as long as Walter Hamada remains with the company, it appears that fans can expect Fisher to keep expressing his displeasure with their tactics unless something drastic changes in the near future.
---
Richard Nebens joined The Direct in March 2020, now serving as the site's Senior Writer and also working as an assistant editor and content creator. He started his journalism career as a hobby in 2019 and is passionate about sharing news and stories from the entertainment industry, especially comic book movies, comedy, and sci-fi. Richard looks to expand his knowledge about movies and TV every day, and he is eager to stay locked into the latest releases and breaking news at every opportunity.