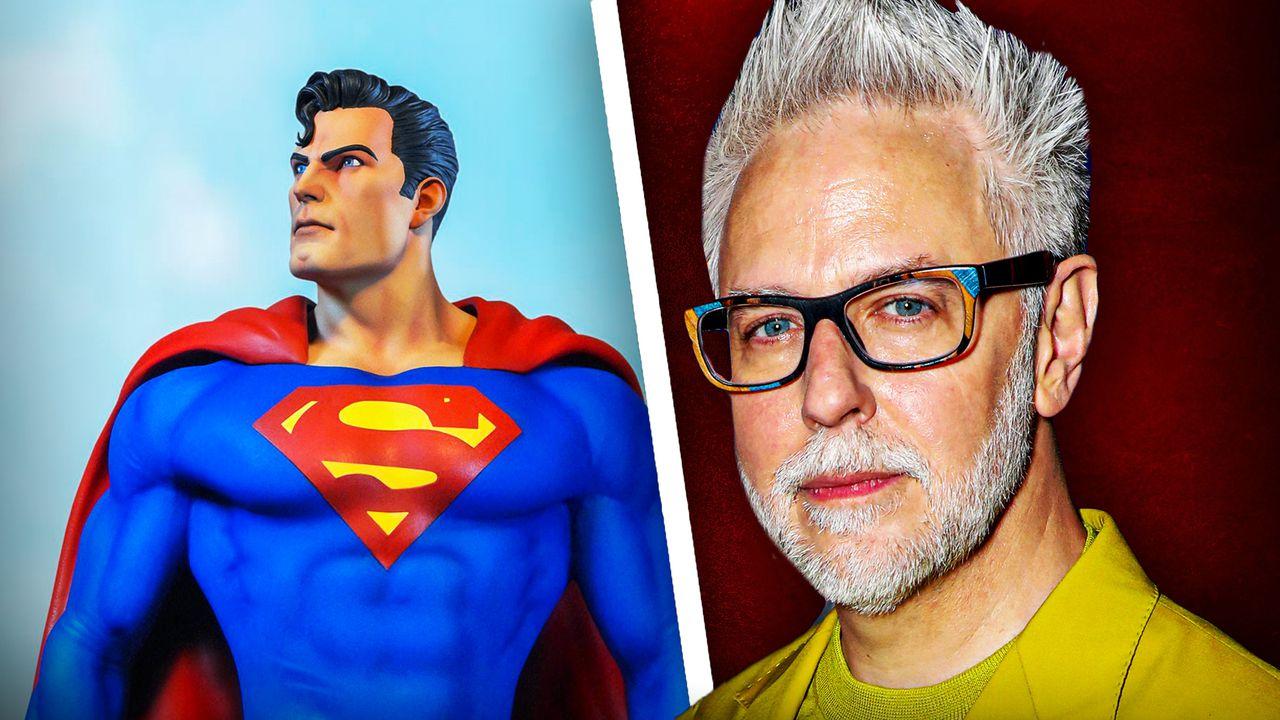 Superman: Legacy director James Gunn has shot the recently reported storyline that was quickly deemed controversial across the internet.
Gunn recently gave an official update that Superman: Legacy, starring David Corenswet and Rachel Brosnahan, was running on schedule and will open in theaters on July 11, 2025.
Following the promising update, industry insider Daniel RPK reported that part of Legacy's plot would "be about a conflict in the Middle East" involving the fictional country of Bialya.
Later, scooper ViewerAnon corroborated the report, adding that "terrorists have gotten ahold of Kryptonian tech" in the film.
This has been viewed as controversial and possibly insensitive considering the ongoing war between Palestine & Israel as well as other political conflicts throughout the Middle East.
James Gunn Debunks Middle East Rumor
After being prompted by a comment on a recent Instagram post by James Gunn, the director debunked the report of a conflict in the Middle East in Superman: Legacy.
The user asked Gunn to "please" confirm that the controversial plot "isn't true:"
"Please tell us the 'terrorist threat in the Middle East' storyline rumour isn't true"
Gunn responded, looking to clear the air, by simply stating "It isn't true."
Thus far, very few plot details have been confirmed by Gunn or DC Studios, although the film already has a few actors signed up for roles, including Maria Gabriela de Faria as The Engineer, a new villain for the DCU.
What Will Happen in Superman: Legacy?
In its simplest form, movies are meant for entertainment and a distraction from the real world.
Especially considering Superman's updated motto of "Truth, Justice and A Better Tomorrow", many fans will want to escape for a few hours while watching Legacy and hope to leave with a sense of hope.
In terms of what will actually happen in the first DCU film, only a few elements are certain. David Corenswet's Clark Kent will already be working at The Daily Planet and Kal-El will already be Superman, as this is confirmed to not be an origin story.
In addition, the highly-anticipated DCU movie will be filled with other superheroes, including Guy Gardner's Green Lantern (Nathan Fillion), Hawkgirl (Isabela Merced), Mister Terrific (Edi Gathegi), and Metamorpho (Anthony Carrigan).
Further casting news, including Maria Gabriela de Faria as The Engineer, has confirmed the presence of The Authority in Legacy, who are getting their own film in the coming years.
Beyond the revealing list of cast and characters, thus far, evidence points to Brainiac being the lead antagonist.
What's confirmed about the plot is that it will be a "workplace origin story" focused on Lois Lane and Clark Kent. In addition, it will focus on Superman's reconciliation of his Kryptonian heritage and human upbringing, hoping to add a fresh perspective rather than a redo of previous Superman adaptations.
Superman: Legacy soars into theaters on July 11, 2025.
---
Release Date
July 11, 2025
Platform
Theaters
As an editor, writer, and podcast host, David is a key member of The Direct. He is an expert at covering topics like Marvel, DC, Star Wars, and business-related news following the box office and streaming.