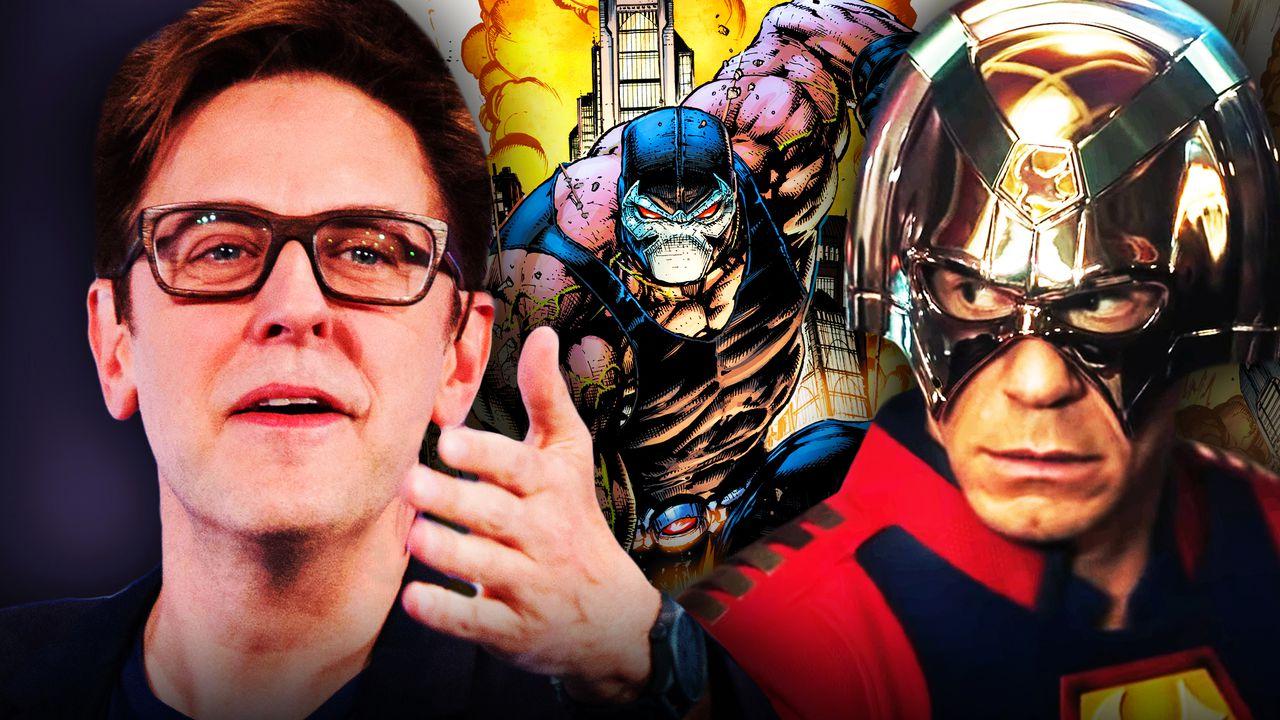 Warner Bros. is off to a flying start with its new slate of content in 2022 thanks to James Gunn's Peacemaker, which just aired the eighth and final episode of its first season. The show arrived to incredible success after spinning off from Gunn's efforts on The Suicide Squad, allowing John Cena to fully explore the anti-hero in his own story against new intergalactic threats.
Peacemaker became one of HBO Max's biggest successes in terms of numbers and reception, which only went to new levels after the record-setting Season 1 finale. That reception helped make it an easy decision to renew the series for a second season, which will even have Gunn completely in control as he writes and directs the next eight episodes.
After Team Peacemaker took care of the Butterfly invasion on Earth, with plenty of devastating injuries along the way, viewers and show crew alike are looking to the future for what threats will enter the fray in Season 2.
However, Gunn recently took one of those options off the board by firmly denying a rumor that recently came online.
Gunn Shoots Down Bane Rumor
Peacemaker director/writer/executive producer James Gunn took to Twitter to emphatically deny a rumor pertaining to the DC villain Bane being a part of Season 2.
Giant Freakin Robot released an exclusive that Bane was likely set to be one of the primary antagonists when Peacemaker comes back for its next round of episodes. Gunn shot that rumor down quickly, calling it "bullshit" and admitting that even he doesn't know what's actually coming in the show:
"Don't you know by now to make really sure of this stuff before posting? This is bullshit. No one knows what's coming but me, & even I don't fully know.
No Plans Yet for Peacemaker Season 2
Of course, Bane is one of the most popular villains in DC's extensive rogue's gallery, having already been the main muscle in Christopher Nolan's The Dark Knight Rises with Tom Hardy in the role. There have even been rumors about Bane being in consideration for a DC solo project, with MCU star Dave Bautista campaigning to embody the masked bad guy himself.
However, all this turns out to be is smoke as Gunn once again uses social media to set the record straight on his upcoming work.
This is far from the first time Gunn has firmly denied rumors like this, as he did the same with reports revealing a casting description for Adam Warlock in Guardians of the Galaxy Vol. 3. Even with that one turning out to be true, though, there's no way to predict how far Gunn really is in the development process for the next season of Peacemaker.
Right now, there are no signs pointing to Bane joining the DCEU in any capacity, and there are no details known about what's being planned for Gunn's second season of Peacemaker. Whenever those details come, though, expect the director to be the first one to make sure fans know the truth.
All eight episodes of Peacemaker are available to stream on HBO Max. 
---
Richard Nebens joined The Direct in March 2020, now serving as the site's Senior Writer and also working as an assistant editor and content creator. He started his journalism career as a hobby in 2019 and is passionate about sharing news and stories from the entertainment industry, especially comic book movies, comedy, and sci-fi. Richard looks to expand his knowledge about movies and TV every day, and he is eager to stay locked into the latest releases and breaking news at every opportunity.