A recent comment by DC Studios co-CEO James Gunn puts in doubt that the DCU will be represented at 2023's San Diego Comic-Con.
After it was revealed that Marvel Studios reportedly wouldn't host a Hall H presentation at this year's SDCC, many believed this was a golden opportunity for Gunn and DC to make their mark at the convention.
This was quickly put in doubt by some pundits, citing that if the Screen Actors Guild-American Federation of Radio and Television Artists (SAG-AFTRA) doesn't come to an agreement, then the actors would go on strike (similar to the current writers strike in Hollywood). 
If that happens, then newly cast Superman: Legacy actors David Corenswet and Rachel Brosnahan wouldn't be able to attend.
James Gunn Won't Be at SDCC 2023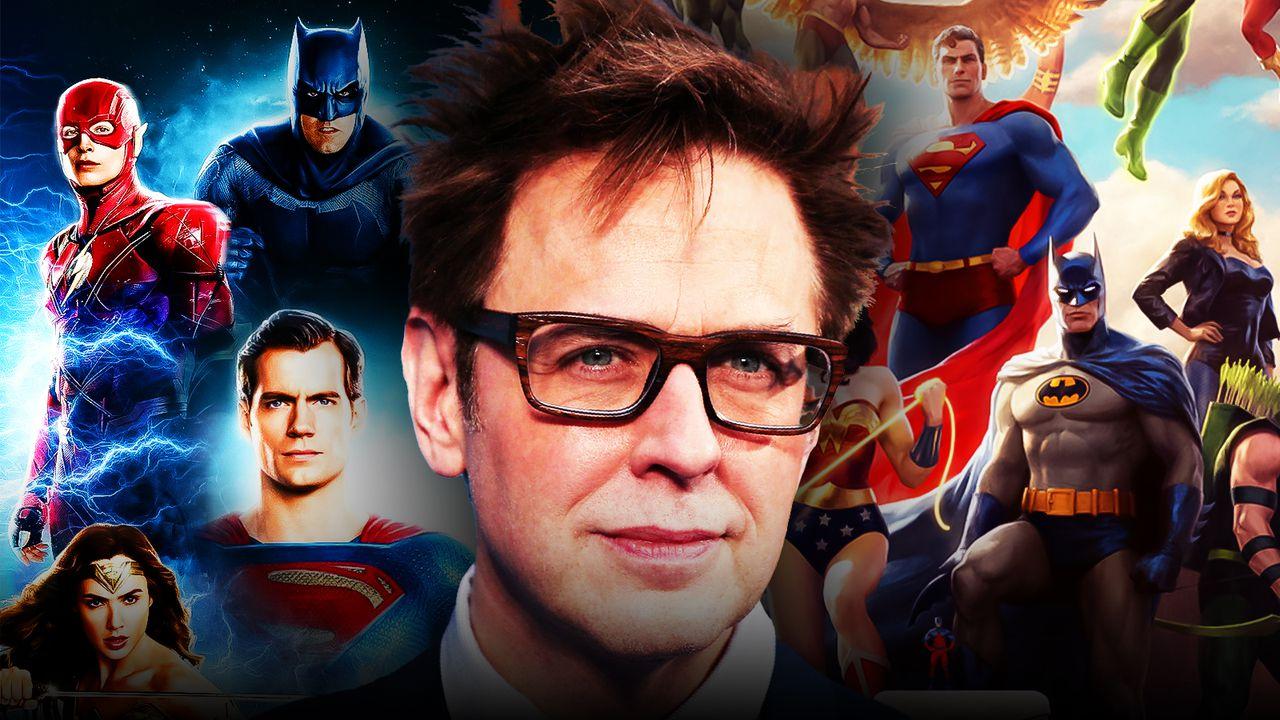 Under a recent Instagram post, a fan asked DC Studios co-CEO James Gunn "Are you going to Comic Con?" and to the disappointment of many, the director replied, "I won't be there this year but probably next."
This all but confirmed DC Studios, Gunn, and co-CEO Peter Safran won't be at SDCC this year, passing on the opportunity despite Marvel Studios' absence.
This comes to the chagrin of many fans who were excited to see what DC Studios had to offer in a potential Hall H presentation.
One user (al3x4ndr0s_15) replied on Instagram to him, writing they "would've loved" to see Gunn, Corenswet, and Brosnahan on stage:
"what a pity. I would've loved to see you there on stage with David Corenswet and Rachel Brosnahan talking about 'Superman: Legacy.'

But i still trust you because i'm sure you'll surely find a nice way to officially introduce us to the actors and, maybe, to tell us something more about your other projects too"
Over on Twitter, several fans shared their sadness after learning of the update.
One user (BlkSamurai86), responded to the news saying Hall H, where the big announcements from studios like Marvel and DC usually take place, "is gonna be dead" this year:
"So what you're saying is, Hall H is gonna be dead on Saturday this year..."
Fire and blood understand the move, but still calls the decision "very disappointing:"
"Well it's going to be very disappointing this year the SDCC. That said, we can understand there is little to show + the strike. But I hope we will still have the 1st teaser-trailer for Aquaman 2 this month."
Jayo was less optimistic, questioning the point of this year's convention in San Diego:
"bruh what even is the point of comic con this year"
DC Studios Teasing 2024 SDCC Appearance
While it is unfortunate it looks like SDCC this year will be less exciting than some years past for both Marvel and DC, 2024's showcase may shape up to be massive for the future of both cinematic universes.
By July 2024, Superman: Legacy will be filming (or completed), more DCU projects may be announced adding to Chapter 1: Gods and Monsters, and 2023 releases Shazam! Fury of the Gods, The Flash, Blue Beetle, and Aquaman and the Lost Kingdom, will be a distant memory of the dying DCEU.
A Hall H presentation focused on Legacy and the new DCU will be a golden opportunity to refresh the brand and recharge fans for a new cinematic universe.
The first DCU film, Superman: Legacy, starring David Corenswet and Rachel Brosnahan, premieres in theaters on June 11, 2025.