Fans are celebrating Hugh Jackman's return in Deadpool 3, and a new update from the Wolverine actor may have given them a reason to be more excited. 
Deadpool actor Ryan Reynolds and Jackman broke the internet when they revealed that the latter would be back as the X-Men hero. Since then, Jackman has been at the forefront of promoting Deadpool 3 while alluding to his Wolverine return. 
The Logan actor previously teased that "classic comic-book rivals" will come to life together as he and Reynolds meet in the MCU while also confirming that the threequel's plot would involve a time travel device that was first introduced in Deadpool 2. 
The use of time travel could lead to interesting possibilities for Wolverine, such as wearing the character's iconic costume from the comics. 
Is Hugh Jackman Teasing Wolverine's MCU Costume?
In his latest Instagram story, Hugh Jackman shared an image of a Wolverine helmet designed by BossLogic: 
The costume from the image shows Wolverine's modern yellow and blue suit from Marvel Comics' Astonishing X-Men run: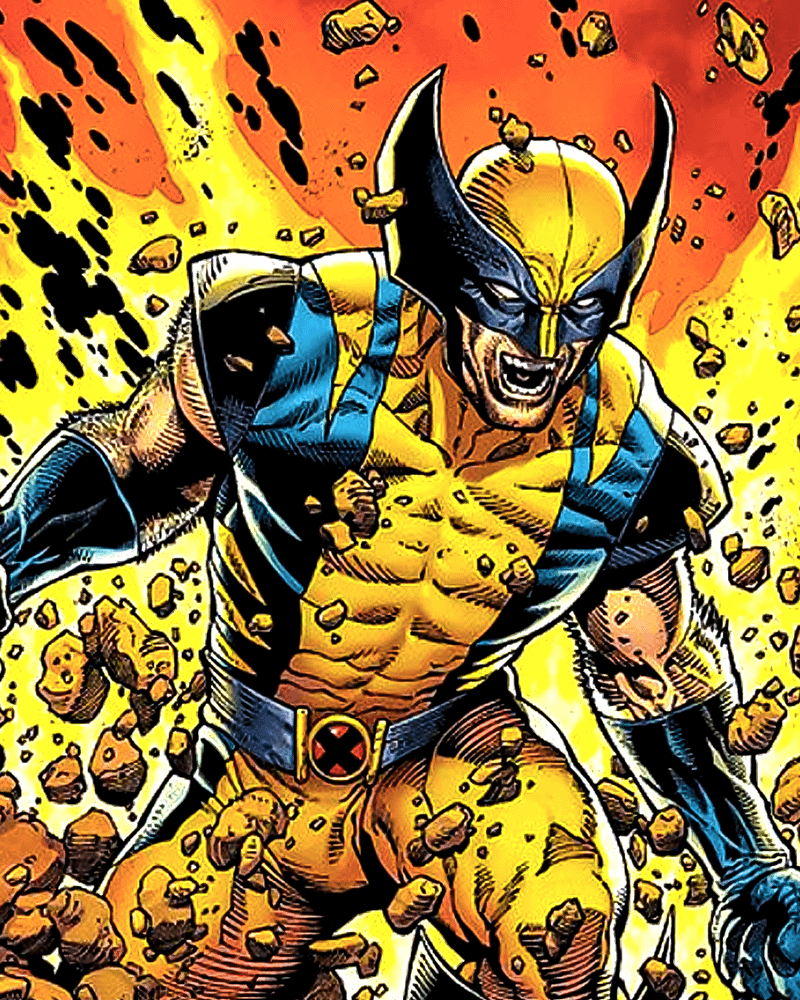 Although this isn't a confirmation that Jackman will wear the iconic costume, the actor's post could be his way of teasing fans that such a suit would be incorporated in Deadpool 3. 
In the past months, some fans expressed their hopes about potentially seeing Wolverine in a comic-accurate costume.
@TweetAliTweet_ admitted that he's unsure if he's ready to see Jackman wearing a Wolverine costume in Deadpool 3:
"I dont know if i'm ready for disney to hv hugh jackman don the wolverine suit like the one in the comics #Deadpool3."
@RichardKlosterm even asked Ryan Reynolds to convince Jackman to wear "the full true Wolverine costume from the comics:"
"Hey Ryan, can you please convince Hugh Jackman to FINALLY wear the full true Wolverine costume from the comics, mask and all?  It'd be nice to see him in it just once!!"
@PanettaSexyTime is campaigning for Jackman to wear the "yellow costume" from the comics:
"Pretty awesome that Hugh Jackman is officially back as Wolverine in Deadpool 3. He better wear the yellow costume from the comics."
@Garvit2005 said that "it would be a dream" to see Jackman in the comic-accurate costume:
"True, but definitely It would be a dream to see Hugh Jackman in the iconic yellow Wolverine costume from the comics. I hope it becomes a reality soon."
It is unknown if Jackman will wear the modern blue and yellow comic suit, but Geekosity Mag's sources claimed it would happen in Deadpool 3. 
Will Hugh Jackman Wear Wolverine's Comic Costume?
Hugh Jackman's latest Instagram story could be his way of paying tribute to BossLogic's design for Wolverine's helmet. However, the timing of his post is interesting, especially now that he is preparing for his Marvel comeback in Deadpool 3. 
While Jackman could be acknowledging fans' demand to see his Wolverine in the iconic costume, there's a strong chance that the actor might be teasing that his X-Men hero will wear the suit at one point in the Ryan Reynolds-led threequel. 
This possibility may happen, considering that Deadpool 3 could be his last Marvel adventure as the character. 
Jackman already confirmed that Deadpool 3 takes place before the devastating events of Logan, meaning that there's room to explore the character's time wearing the suit. 
In fact, a deleted scene from 2013's Wolverine saw Jackman's Logan opening a surprise box with the character's iconic mask and gloves. 
Deadpool and Logan could end up traveling to that specific moment, with Wade trying to convince the X-Men hero to wear the costume for the sake of their buddy cop adventure. 
Deadpool 3 is set to hit theaters on November 8, 2024.