X-Men's Hugh Jackman commented on his feud with his future MCU co-star, Deadpool's Ryan Reynolds.
Following the September bombshell that Jackman would return as Wolverine for Marvel Studios' Deadpool 3, the two MCU newcomers have been publicly exchanging sarcastic barbs ahead of filming. 
One of the latest examples involved the Wolverine star posting a plea to The Academy to not nominate Ryan Reynolds.
Now, the actor opened up about his so-called "feud" with the Deadpool actor and why he's so concerned about filming the comic book threequel. 
Hugh Jackman Discusses His Issue With Ryan Reynolds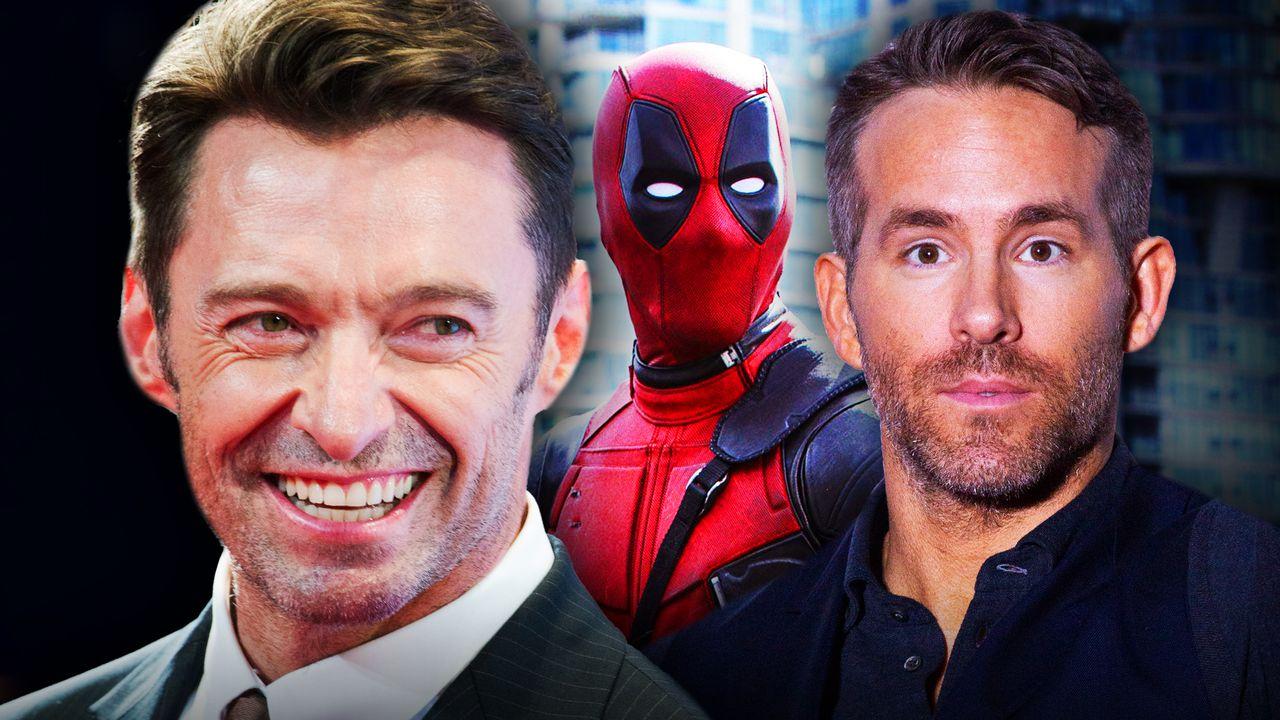 In talking with Stephen Colbert, Hugh Jackman was asked about his "ongoing beef" with Ryan Reynolds and his video where he issued a warning to The Academy.
The Greatest Showman star began by explaining that a song from Reynolds' Spirited has been "shortlisted for an Oscar:"
"Well, at the beginning of the new year, I really wanted to put out a post that was positive, but I couldn't because I found out a song from Spirited, which is a great musical, that he and Will [Ferrell] are in, and a song written by… Justin [Paul] and Benj [Pasek]… who wrote the music for The Greatest Showman. I love them. They wrote the Song, 'Good Afternoon.' And singing on the Song was Ryan Reynolds and it was shortlisted for an Oscar."
As to why Reynolds winning could be a problem for him, Jackman noted that he will have "to be on set for months" for Deadpool 3.
And, if Reynolds were to get nominated for Best Song, Jackman jokingly claimed that "I am never going to actually get through one day:"
"And I was like, 'I have to be on a set for months with this, man. And if he gets nominated for Best Song-- if he gets validated in any way as a singer, I am never going to actually get through one day, let alone three months. So for the love of god, I know The nominations close tomorrow, please, please, I love Will Farrell... Please don't validate him. That's all I'm asking."
On the heels of Hugh Jackman posting his video plea to The Academy, Ryan Reynolds via Good Morning America responded by saying, "I'm not gonna stoop to that level" and even praising Jackman's recent performances:
"I'm not gonna stoop to that level ... I'm gonna say right now, I loved Hugh's performance in 'The Son.' There's zero sarcasm here. It's literally one the best of his entire career, and his career is very impressive already. So I humbly submit Hugh for your consideration. OK."
But once that speech was said and done, Reynolds found a way to truly respond to his co-star.
After he appeared to have tried to stop the recording, the Spirited star is heard making fun of Jackman's pitched title for Deadpool 3, saying, "Not on your life, Chappie:"
 "'Wolverine and Deadpool,' who is he kidding? Not on your life, Chappie."
The Past and Future of the Deadpool vs. Wolverine Feud
These complaints and exchanges between the two actors are, of course, acting.
In a way, it's also the two promoting the 2024 film as their "beef" allows them to keep the Deadpool 3 conversation going.
Still, while Jackman's role in the threequel was only announced in September 2022, their fake "feud" has been going on for much longer. 
According to CinemaBlend, the duo's rivalry began back in 2009 on the set of X-Men Origins: Wolverine and was actually sparked by Scarlett Johansson.
At the time, the Black Widow actress was good friends with Jackman and had just married Ryan Reynolds. 
Upon meeting, Jackman warned Reynolds to be good to Johansson because "I'm watching," and this led to continued exchanges between the two and them eventually calling one another out on social media and beyond.
While it's all in jest and meant to be taken as such, their long history of sniping is actually good news for Deadpool 3.
Not only do they already have chemistry but also years of practice in both fighting/working with one another.
No doubt their long-standing tradition will only continue and potentially escalate once filming begins and leading up to Deadpool 3's 2024 debut.
Deadpool 3 arrives in theaters on November 8, 2024.