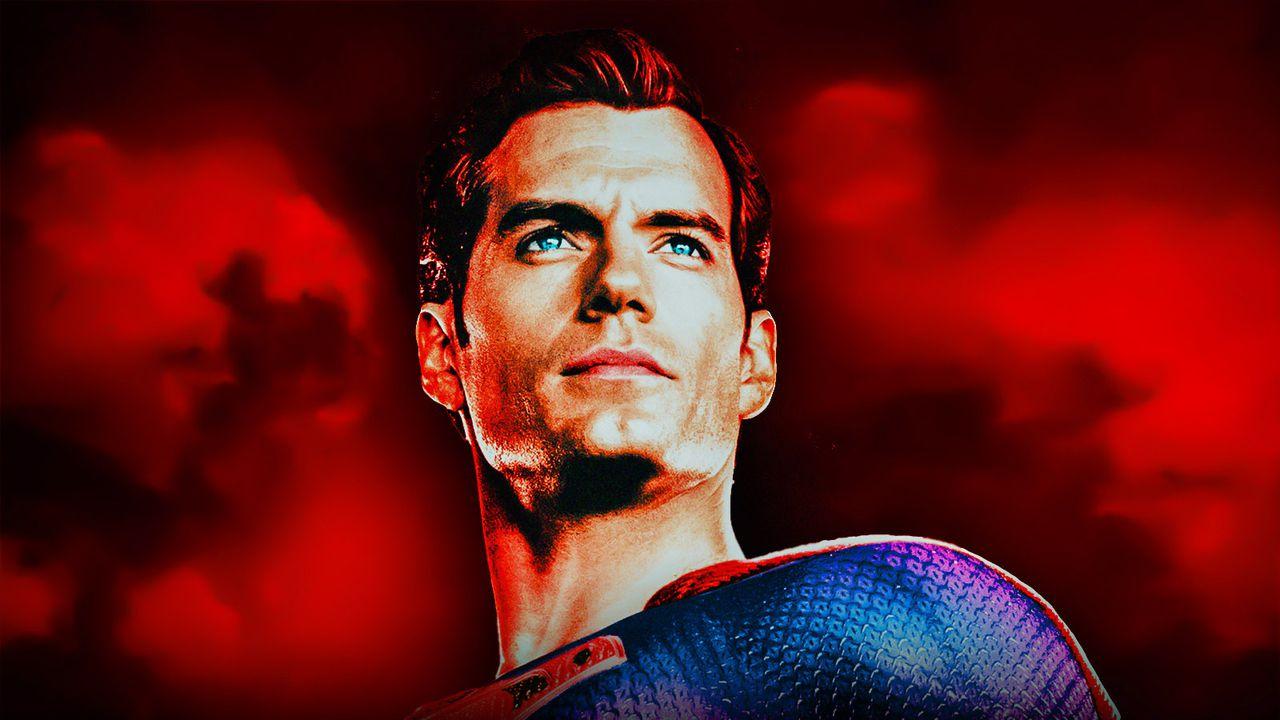 Henry Cavill's recasting as Superman has some fans asking why the former DC actor had to be replaced. 
The Man of Steel actor's nearly decade-long tenure working with the super-powered franchise was a tumultuous one. 
The DCEU's Clark Kent only ever got one solo film in the on-screen universe. Then, after critical misfires and a troubled financial run, Warner Bros. opted to kibosh any future plans for Cavill's character and move toward a reboot under the tutelage of The Suicide Squad director James Gunn. 
As a part of this reboot, Cavill's role as Superman was officially recast with Superman: Legacy in the works, bringing a wholly new vision for WB's Boy in Blue. 
Why Was Henry Cavill Recast as Superman?
After the December 2022 announcement that Henry Cavill would, in fact, be recast as Superman, fans finally learned that James Gunn and his DC Studios team would look to Hollywood actor David Corenswet to play the iconic comic character. 
The reason Corwenswet was brought largely seemed to center on this idea of a younger Superman that Gunn has bandied about in his time sitting atop the DC pyramid. 
Ever since taking over the DC's on-screen effort, Gunn made it clear he was looking for a younger Clark Kent to start this new DC universe with. 
In a February 2023 Collider interview, the DC executive hinted the character would be in his 20s in Superman: Legacy, saying, "He's working. He's a reporter," in the upcoming film:
"He's working. He's a reporter. He's at the Daily Planet. Again, we're coming into a world where superheroes exist and have existed. So, does that mean Batman might be a couple years older than Superman? Yes, it could be."
Seeing as Cavill is pushing into his 40s, it seems the actor was just too old to stick around for the "eight to 10-year plan" that was teased when Gunn and Safran were brought on board: 
"The opportunity to make DC as great as it can be and as it should be — that is the reason why I'm doing this job because I know that Peter and I can do that. We spent the past couple days with a group of some of the best thinkers in the industry, the best writers in the industry starting to map out that eight to 10 year plan of what it's going to look like in theater, in TV, in animation, across the board for these characters."
And this is not just a Cavill-exclusive mandate it seems, with the likes of Lois Lane (previously portrayed by Amy Adams) being recast as well for Gunn's upcoming Superman: Legacy. 
The Baggage of the DCEU
Another reason Henry Cavill was not brought back may be an effort from Warner Bros. to simply distance itself from the films of its past. 
To put it simply, the DCEU did not go over well. There were high points (Wonder Woman, Shazam!, and The Suicide Squad to name a few), but for the most part, nearly the last decade of DC moviemaking is going to be looked back upon as a disappointment. 
Since Man of Steel, the franchise has seen 10 films come in under 75% on Rotten Tomatoes, with five sitting at under 50%. 
And in that time, only one movie (Aquaman) was ever able to break that sought-after $1 billion mark at the box office. 
Yes, $1 billion is a lot of money, but when working in the realm of the superhero movie, especially during the 2010s, that was the ceiling superhero movies seemingly had at the ticket window. 
Cavill's Man of Steel is generally looked at favorably by fans but Superman is ultimately the figurehead of the blue brand. If one head had to roll it was surely going to be Cavill.
Moving off of him and onto someone else can be seen as a definitive turning of the page, ushering in a new era for the franchise in earnest. 
Potential Tension Between Cavill and DC Studios
One other major factor to consider here is a potentially strained relationship between Cavill himself and the new head of DC Studios James Gunn. 
Following a cameo appearance in last year's Black Adam, seemingly indicating the actor would be back as Superman in the future, reports came out saying the actor had been fired from the role, and his time was done. 
One of the contributing factors to the actor's reported dismissal was because "James Gunn does not like Henry Cavill" (via Den of Geeks).
Gunn has outright denied this claim in the time since, telling fans on X (formerly Twitter) that speculation on the subject was "false."
Gunn also explained that "[he] didn't fire Henry. Henry was never cast," and that there were "a number of reasons" why Cavill would not be Superman going forward:
"We didn't fire Henry. Henry was never cast. For me, it's about, Who do I want to cast as Superman, and who do the filmmakers we have want to cast? And for me, for this story, it isn't I like Henry, I think he's a great guy. I think he's getting dicked around by a lot of people, including the former regime at this company. But this Superman is not Henry, for a number of reasons."
If there is a tenuous relationship between Gunn and Cavill, it has reportedly not stopped the two from talking. According to the DC Studios co-CEO, the two parties have "discussed other roles with [the former Superman actor]," teasing "exciting possibilities to work together in the future."
---
Superman: Legacy comes to theaters on July 11, 2025.
---
Release Date
July 11, 2025
Platform
Theaters