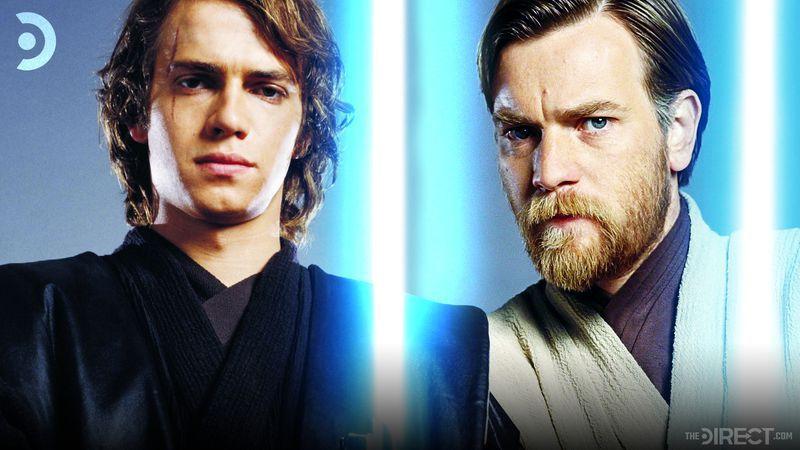 The untitled Obi-Wan Kenobi project has gone through a rough development phase. The long awaited return of the crazy old wizard living out beyond the Dune Sea has been in the works since 2015, with prequel trilogy star Ewan McGregor reprising the beloved role. Kenobi was originally conceived as a feature film, but those plans were scrapped after Solo: A Star Wars Story turned out to be a box office disaster and the spinoff film concept was abandoned, at least temporarily.
At D23 last August, it was officially announced that the negotiator would be receiving a limited Disney+ series, with Hossein Amini writing and Deborah Chow directing. Amini has since been fired and production was delayed as Joby Harold was brought on to do yet another wave of script re-writes. Production is still delayed until January with a series release set for 2022 and we know very little about the story and any characters involved, but a recent rumor suggests the return of a familiar face could be imminent...
NEWS
LRM Online has shared a rumor that Hayden Christensen is in talks with Disney and Lucasfilm to reprise his role as Anakin Skywalker for the Obi-Wan Kenobi series. No specific details about the role were shared, but it's reported that Christensen's return is planned to be announced alongside Rosario Dawson's casting as Ahsoka Tano at the still-scheduled Star Wars Celebration convention in Anaheim in late August.
WHAT THIS MEANS
The return of Anakin Skywalker in the Obi-Wan series seemed inevitable, so this isn't shocking if true. Until the rumor is corroborated, it should of course be taken with a grain of salt, but the prospect of seeing the Chosen One return to live-action is certainly something exciting for Star Wars fans. Many were dismayed that Anakin was never seen or mentioned in any of the recent Sequel Trilogy films, with only a brief cameo towards the end of Episode IX , seemingly removing the possibility of seeing Christensen as Anakin again. However, the character is as deeply tied to Obi-Wan as any, and the tragic events that took place in Revenge of the Sith are certainly something that would likely be explored in a personal story like Kenobi .
How is Anakin going to be a part of this? The best bet is that he'll be seen in a flashback, dream, or vision. Perhaps we'll finally see Hayden's live-action Anakin in his Clone Wars gear? There's a good chance we'll also see something based on the events of Episode III , or maybe even sequences from different phases of the heroes' relationship.
The series is set eight years after Revenge of the Sith , so there's been a bit of time since Obi-Wan's world collapsed around him. Being in solitude out in the desert provides a unique opportunity for a character study, showing us how the loss of his brother and student has affected him. Christensen often gets a bad rap for his portrayal of Anakin but has since been more widely accepted by fans, so one can only hope that this rumor turns out to be true.