While audiences may not have realized it at the time, Hawkeye on Disney+ was pivotal to the future of the MCU. Not only did the series usher Vincent D'Onofrio's Kingpin into the universe, but Hawkeye also introduced fans to Hailee Steinfeld's Kate Bishop and Alaqua Cox's Maya Lopez, or Echo. 
Even though Maya Lopez wasn't as central to Hawkeye as Kate Bishop, it's worth noting that her spin-off series, Echo, was announced before Cox ever made her Disney+ debut, suggesting Marvel has big plans for the actress and her character. 
Now, the last Marvel audiences saw of Cox's Maya, she had just shot her Uncle Kingpin upon learning of his role in her father's death. 
While fans will have to wait and see what her next chapter holds and how it connects to the greater MCU, the series is now one step closer to its 2023 debut.
Echo Actress Marks End of Filming 
In Summer of 2023, Maya Lopez, who was first introduced in Hawkeye on Disney+, is set to continue her MCU journey in her own spin-off series, Echo.
The show reportedly began filming in April of this year with the goal of a 2023 release. Now, Echo's own Alaqua Cox has shared images on Instagram to both celebrate and confirm the series wrap.
Cox also shared a partial image of herself, along with other members of the crew, to her Instagram story to mark the end of filming.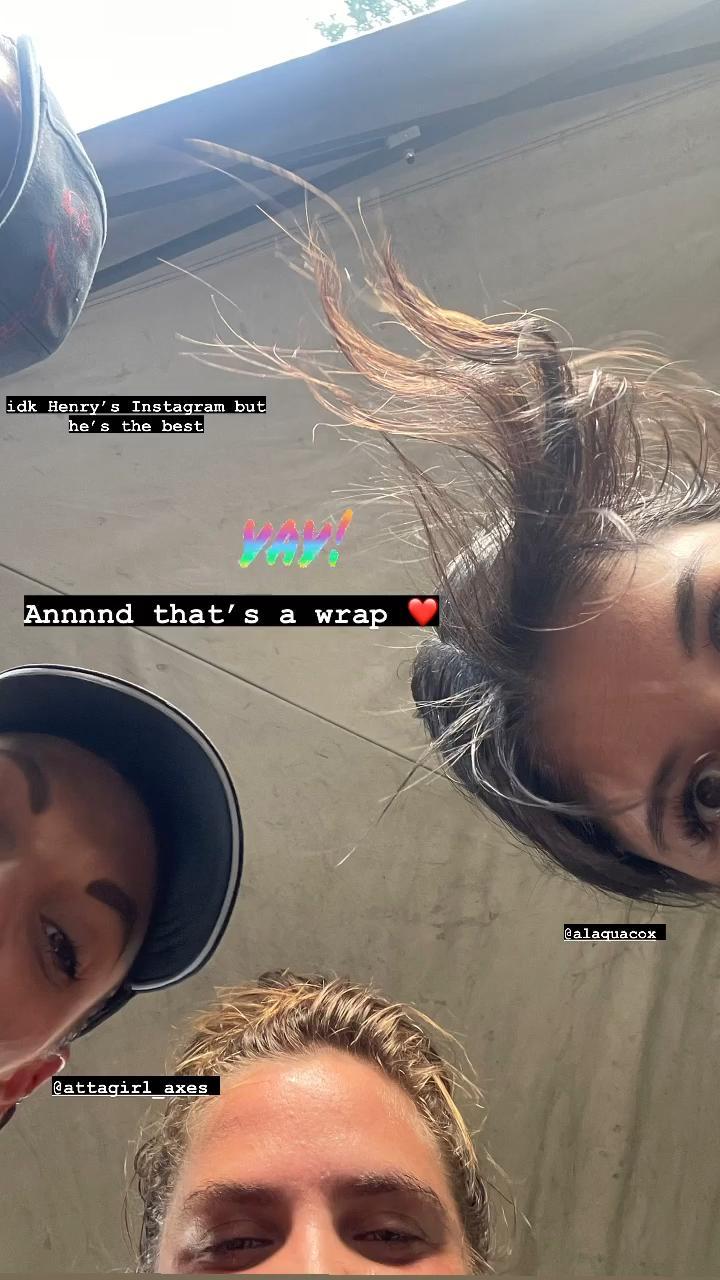 Echo's Past, Present, and MCU Future
According to Marvel Studios, Echo will see Maya Lopez leave New York City and return to her hometown to connect with her Native American heritage. 
In keeping with her return to her past, Echo is also expected to include flashbacks, as evidenced by both reports and on-set images of D'Onofrio's Kingpin before he was gunned down by Maya in Hawkeye.  
However, that's not to say that audiences won't see Kingpin post-Hawkeye at some point in the series. In fact, many expect to see him, and possibly with his comic-book eye patch, ahead of his role in Daredevil: Born Again for 2024.
While fans don't yet know the extent of the MCU's plans for Alaqua Cox's Echo, there's no doubt that both her history and abilities make her a fascinating and compelling character. It will be interesting to see her shine in her own solo series and how her MCU future will unfold. 
Echo is set to debut on Disney+ in the Summer of 2023.