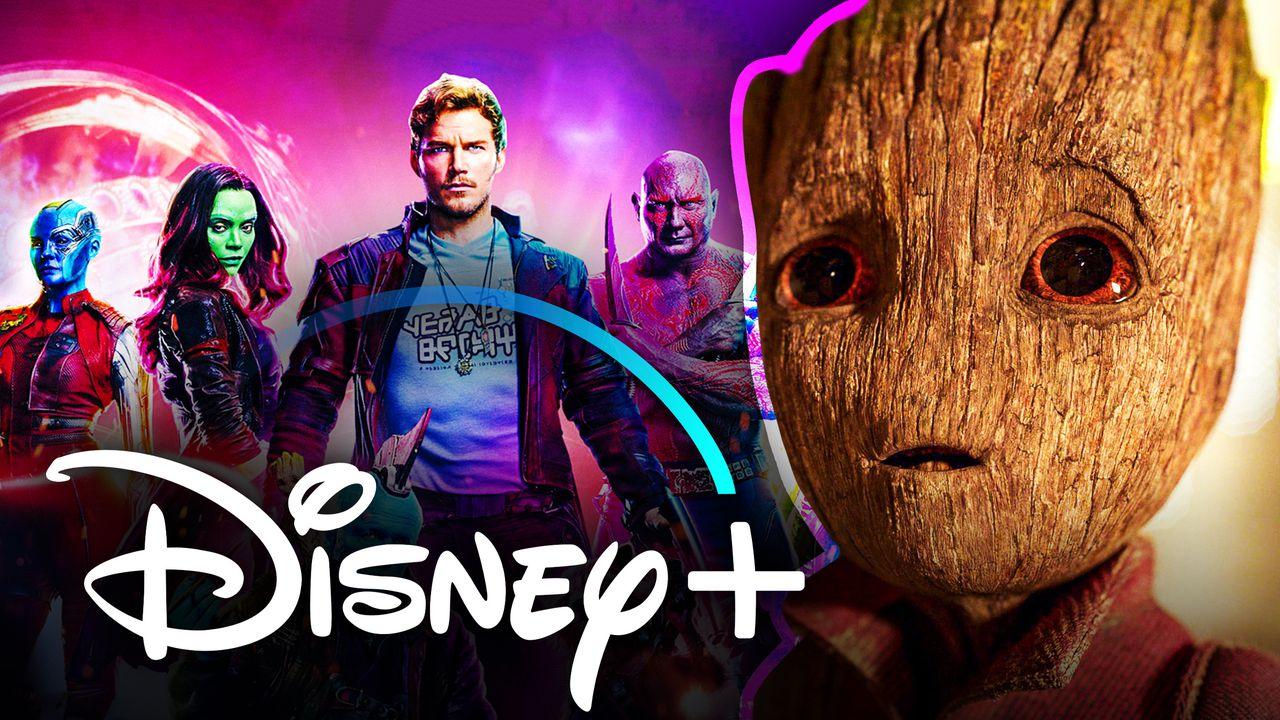 Marvel Studios' Guardians of the Galaxy franchise is set for some major expansions over the coming years, which come in more forms than just the widely-anticipated Guardians go the Galaxy Vol. 3. Along with the Holiday Special that's filming concurrently with the blockbuster threequel, Marvel is moving this team's story into an animated setting with a Disney+ series centered on fan-favorite Baby Groot, which is simply entitled I Am Groot.
Despite how much fans already know about various other movies and Disney+ series coming from Marvel Studios, I Am Groot has largely remained in the shadows since its initial announcement at Disney Investor Day 2020. It will come as the MCU's second fully animated project after 2021's What If..?, although this time, it will center on one of the most memorable characters from Guardians of the Galaxy Vol. 2.
I Am Groot was one of the latter announcements from Disney Investor Day more than a year ago, and there is still barely any information on specific details regarding the show's plot, characters, or cast members. While those details still remain under wraps, Disney+ recently confirmed when fans can expect the show to make its debut.
When Will I Am Groot Release on Disney+?
Via a promotional video on Twitter, Disney+ confirmed that Marvel Studios' animated Guardians of the Galaxy spinoff I Am Groot is set to release sometime in 2022. 
The full sizzle reel can be seen below:
Guardians of the Galaxy trilogy director James Gunn took to Twitter following this announcement to confirm the news, by simply replying "I can confirm" when a fan asked him if the news was true.
Baby Groot Will Come to Disney+ in 2022
2022 is already looking to be a jam-packed year for Marvel Studios, which has sequels coming in theaters for heroes like Doctor Strange, Thor, and Black Panther. Also coming to the Disney+ sphere are Oscar Isaac's Moon Knight, Tatiana Maslany's She-Hulk, and Iman Vellani's Ms. Marvel, which will likely kick things off earlier in the year before Vin Diesel's Groot takes the spotlight for himself.
With 2021 nearly at an end, fans can start looking forward to more information on I Am Groot hopefully making its way into the news stream. At Disney+ Day 2021, Marvel gave fans an updated logo for the show along with a new look at Baby Groot sporting an epic mossy hairstyle. Also confirmed was news that Kirsten Lepore will direct and executive produce the show.
I Am Groot will give the MCU fandom a look at Groot's early life, although there's no confirmation pointing to whether it's the same Baby Groot from Vol. 2 or the version that grew into Adult Groot in the original 2014 Guardians movie. With teases hinting that he will interact with unexpected characters from MCU lore, there appears to be plenty of surprises in store for the tiny green humanoid plant.
I Am Groot will debut on Disney+ sometime in 2022.